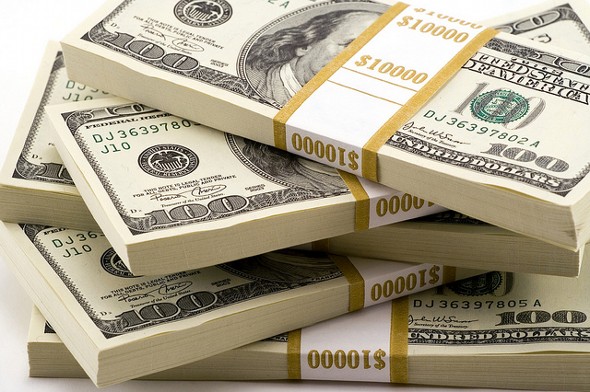 The student loan debt crisis continues to make headlines, and the latest wave of bad news centers on private loan borrowers. In October, the Consumer Financial Protection Bureau released its annual report on student loans and found that complaints involving private lenders spiked 38 percent over the last year. For grads who are neck-deep in private loans, solutions for dealing with their debt have been hard to come by.
Find out now: Can I afford my student loan payments?
Lack of Flexibility Tops Complaint List
For the period between October 1, 2013 and September 30, 2014, the CFPB analyzed approximately 5,300 complaints lodged against private lenders. The majority of the complaints, 57 percent to be exact, centered on issues borrowers had with repaying their loans and dealing with their loan servicer in general. Another 41 percent filed complaints in connection with problems they had when trying to explore repayment options. Just two percent cited issues with getting a loan.
The CFPB report notes that many struggling borrowers reached out to lenders for answers and guidance regarding repayment options, but the response was largely underwhelming. While some grads were able to enter into deferment or forbearance programs, many more were told that alternative repayment plans similar to those available to students who took out federal loans simply weren't an option.
Private lenders seemed to be no more forgiving when it came to students who were nearing or already in default. According to the report, lenders or loan servicers who were willing to negotiate a different repayment scheme only extended the offer after the borrower had already fallen behind on their loan payments.
Lenders Make Qualifying for Help Difficult
The CFPB also noted that in situations where lenders were able to offer short-term forbearance programs to troubled borrowers, qualifying typically involved jumping through several hoops.
Among the biggest issues grads experienced were high fees, lengthy delays in application processing, and application requirements that were difficult to understand. In some cases, borrowers ended up missing payments and even going into default because the lender held off on processing their application for so long.
For those who do qualify, the forbearance period is often just a few months, which is much shorter than the 12 months you could get if you took out federal loans. For borrowers who are tens of thousands of dollars in private loan debt and still struggling to secure a place in the workforce, forbearance is usually only a temporary safeguard against default.
Lack of Information Is Also Problematic
Besides being unyielding when it comes to offering repayment solutions to students who are struggling, private lenders also tend to be less than forthcoming in providing information on how to avoid default.
Borrowers reported being clueless about what their options were for dealing with their loans or how to get help. Some also said that the information that was made available to them was either inaccurate or conflicted with what they'd been told previously.
Recommendations for Relief
The CFPB included several recommendations in the report aimed at easing the private loan burden for borrowers. Chief among them was a discussion of whether changes to the federal bankruptcy code might make lenders more agreeable to working with students.
As it stands, discharging loans for qualified education expenses in bankruptcy usually isn't possible unless you can demonstrate undue and sustained financial hardship.
The CFPB hinted that this might give lenders less of an incentive to try to help borrowers. By changing the bankruptcy code to make eliminating student loan debt somewhat easier, lenders might be more motivated to try to stem the tide of default so their bottom lines don't take the hit.
What Private Loan Borrowers Can Do Now
If private loan debt is weighing you down, there are some things you can do to try to ease the pressure. Calling up your lender to discuss your options is the first step. Depending on whom you borrowed from, you may or may not be able to negotiate a lower payment plan or get the terms of your loan modified.
When that's not an option, you can look into refinancing and consolidating your loans to try to score a lower interest rate. You can also streamline multiple payments into one so there's less to keep track of each month. Even if you're only able to knock a percentage point or two off, that can significantly lower your monthly obligations as well as what you'll pay for your loans over the long run.
Comparing your different refinance or consolidation options is a must. Specifically, you want to pay attention to what kind of interest you'll be charged, since some lenders will offer both variable and fixed rates. With a fixed rate, you have the advantage of knowing exactly how much you'll pay, but if rates stay low, there's a chance you could pay less with a variable rate.
Finally, you should run the numbers on the fees to make sure that refinancing or consolidating doesn't add to your debt.
Photo credit: flickr