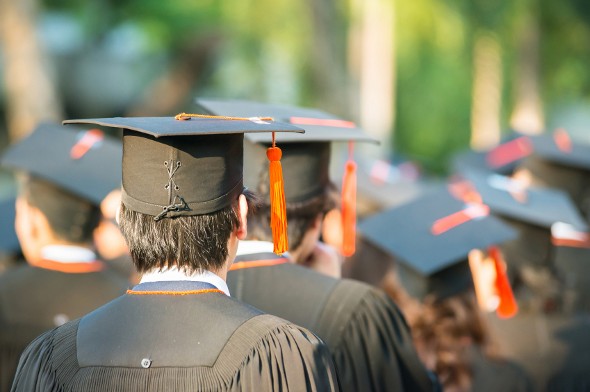 The start of a new year is an important time if you're a college student who graduated in December. Once the excitement wears off and the New Year's celebrations end, it's time to take a serious look at where you stand in terms of your finances. If you recently earned your degree, here are the most important things you can do with your money in the month of January.
Check out our student loan calculator.
1. Get a Grip on Your Student Loan Debt
Just because your loan servicer is giving you a six-month grace period doesn't mean you don't need to worry about paying off your student loans in the meantime. If you haven't received a statement from your lender yet, it's a good idea to call them up and find out exactly how much you owe.
While you're at it, it's also wise to check out the interest rate you'll be paying and the types of repayment plans you're eligible for. If you think you're going to need something other than a standard repayment plan, it's best to get started on the paperwork sooner rather than later.
2. Check Your Health Insurance Coverage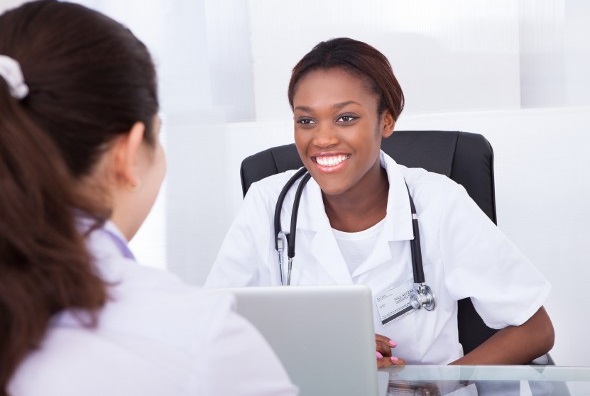 Health insurance is now mandatory and if you don't get covered, you'll have to pay a penalty. The Affordable Care Act allows young adults to stay on their parents' plans until they're 26, but that might not be the best option. If you're planning a cross-country move, for example, it could be harder to find local providers who are part of your parents' insurance network.
If you think staying on your parents' plan is going to be an issue or you're worried about getting covered through your job, it's a good idea to start looking into your options now. If you go without, you'll have to pay the penalty at tax time.
3. Create a Budget
If you haven't learned how to budget yet, now's a great time for a crash course. A budget is a breakdown of what you're spending each month compared to what you're earning. Creating a budget is a little trickier when you don't have a steady job, but it's even more important to have one when you're living on a limited income.
To make your first budget, you can list all of your expenses for the month and subtract them from your income. If you have money left over, that's money you can set aside for your emergency fund, which is a cushion of cash you keep on hand for unexpected expenses. If you're spending more than you're earning, that's a sign that you might need to go over your expenses and cut out the things that you can do without.
4. Consider Getting a Credit Card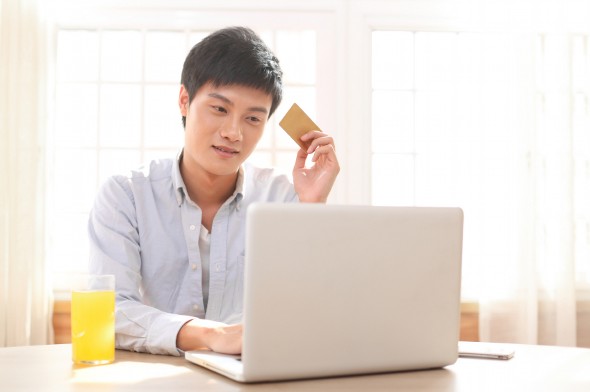 Good credit isn't something you can establish overnight. If you're planning on buying a home or getting a car loan down the road, it's best to start building your credit now. Opening a credit card account is the easiest way to do that.
If you've never had a credit card before, there are a few basic rules you'll need to follow. First, it's important to pay your bill on time each month. Your payment history accounts for 35% of your FICO score and even one late payment can hurt your score. Second, it's best to only charge what you can afford to pay in full each month. Piling up debt can lower your score and cost you some serious money if you have a high interest rate.
Finally, it's a good idea to be selective about the card you choose. Every time you apply for new credit, the inquiry shows up on your credit report. Each one can lower your score, so you don't need to sign up for every card you come across. It's best to look for one that carries the lowest cost in terms of interest and fees.
Final Word
For new college grads, the decisions you make with your money in January can set the tone for the rest of the year. Before the ink on your diploma is dry, it's a good idea to start taking control of your finances.
Photo credit: ©iStock.com/Prasit Rodphan, ©iStock.com/AndreyPopov, ©iStock.com/jianying yin