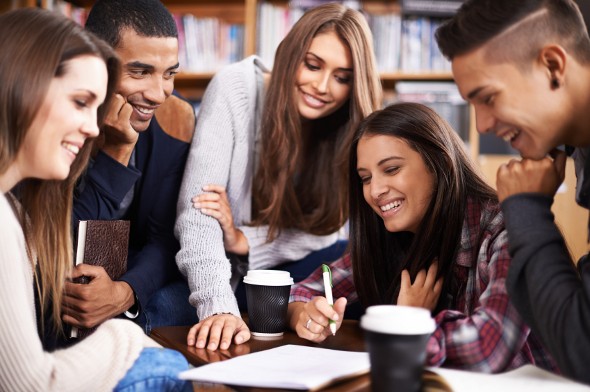 It's no secret that college is expensive. Tuition and fees often increase on a yearly basis, and student loan debt is practically unavoidable for many Americans seeking four-year degrees. When the competition for scholarships seems too steep and you don't have enough savings to pay for a year's worth of textbooks, you could try your luck at getting your hands on a grant.
Check out our student loan calculator.
What Are Grants?
Unlike loans – which eventually have to be repaid – grants are free and usually come with no strings attached. That is, unless you drop out of school, in which case you might have to give your award back.
What makes a grant different from a scholarship? While both are essentially gifts, scholarships normally go to students with certain athletic or artistic talents. Or they're part of merit-based programs given to students based on their academic success.
Grants are typically reserved for students who demonstrate financial need. They can be awarded by the government at the state and federal level as well as by private organizations and universities. Many grants target specific segments of students like aspiring teachers and healthcare professionals, women and members of minority groups.
Free Government Grants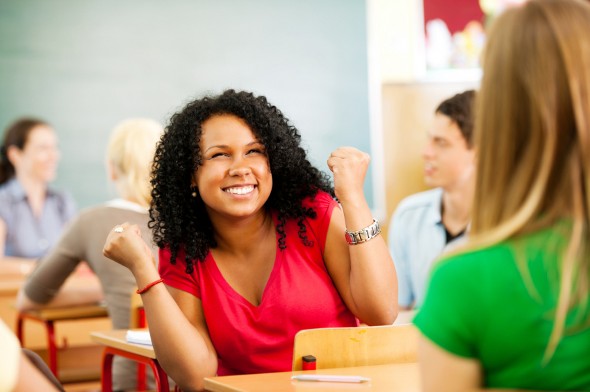 The US Department of Education gives out millions of dollars in grants each year. At the moment, it's running four separate programs.
Federal Pell Grants
This grant is designed to help undergraduate students who come from low-income families. Besides your financial need, the amount of money you qualify for depends on your status as a student (part-time or full-time), whether you're going to be in school for the entire year and how much it costs to attend your college or university. Students with a Pell Grant can receive up to $5,775 for the 2015 to 2016 school year.
Recipients can't continue to receive the Pell Grant after six years in school. Some students who already have a bachelor's degree can be eligible for funding if they're entering a teaching certificate program.
Related Article: Top 4 New Ways to Pay for College or Grad School
TEACH Grants
Teacher Education Assistance for College and Higher Education (TEACH) grants offer assistance to students planning to enter the teaching field and work in an underserved school or an educational service agency. Due to budget cuts, students can only receive up to a maximum of $3,728 for the 2015 to 2016 school year. But there's a catch.
The grant is only available for students in TEACH-Grant eligible programs, which vary from one school to another. Students must agree to teach in a high-need field (e.g., math, science, special education and bilingual education, among others) for four years or more in the eight-year period after they finish their teaching program. They also need a cumulative GPA of 3.25 or higher or high college admissions test scores in order to receive the grant.
FSEOG Grants
Federal Supplemental Educational Opportunity Grants (FSEOG) provide financial aid to college students who come from the neediest households. Program participants can receive between $100 and $4,000 per year. If you're eligible and your college gives out this kind of grant, your award will come straight from your financial aid office.
Students are allowed to use both the Federal Pell Grant and an FSEOG at the same time. While the Pell Grant is awarded to all of the students who meet its qualifications, colleges only receive a certain amount of FSEOGs each year and when that money is gone, there won't be any left.
Iraq and Afghanistan Service Grants
If your parent or guardian was killed while serving in Afghanistan or Iraq, you could be eligible for a grant. You can qualify for an Iraq and Afghanistan Service Grant even if you (or your family members) make too much to get a Pell Grant, as long as you meet the rest of the Pell Grant criteria. To claim this award, you must have been a part-time or full-time college student (or under the age of 24) when your parent passed away.
Iraq and Afghanistan Service Grant amounts are based on Pell Grant award amounts. But because of a push to reduce government spending, students can get up to $5,382.30 in federal funding between 2015 and 2016.
Try out our free personal loan calculator.
How to Apply for Grants
In order to be eligible for a federal grant, you'll need to fill out a Free Application for Federal Student Aid (FAFSA) every year by your state's deadline. This form help you give your financial aid office and the government an idea of where you stand financially. Completing the FAFSA will take some time and you'll need a number of documents to finish it, including your federal tax returns, W-2 forms, bank account statements and your parents' tax information if they plan to claim you as a dependent.
To find state-based grants for college, you'll need to visit the website for your state's department of higher education and its student finance commission. In most cases you will have to complete the FAFSA to get access to these awards.
A simple Google search can lead you to different sites that make it easy to find and apply for college grants. It might help to think about the qualities that make you unique. There are grants for first-generation students, those with disabilities and even left-handed students, too. Your high school's office of financial aid can be another great resource if you're looking for grants from outside of your university.
The Bottom Line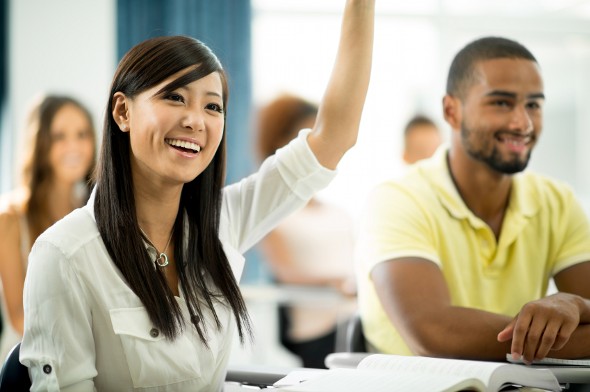 When it comes to financial aid, you're not limited to loans, scholarships and work-study. Free money in the form of grants is readily available and you don't have to be a superstar athlete or a high school valedictorian to get one.
As you've probably heard before, the early bird gets the worm. So if you're planning to use a grant to pay for your meal plan or your dorm room, it's a good idea to complete your FAFSA and your other grant applications as soon as possible.
Photo credit: ©iStock.com/PeopleImages, ©iStock.com/skynesher, ©iStock.com/Christopher Futcher