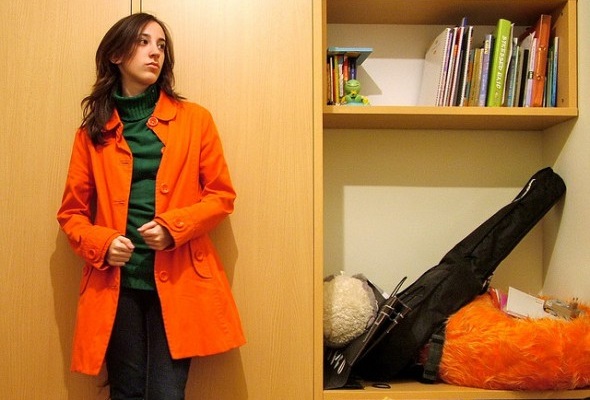 Between juggling classes, work and a social life, the typical college student already has enough on his or her plate without adding concerns about health insurance into the mix. Even though coverage may not be required by the school, the Affordable Care Act mandates that everyone have a minimum level of medical coverage. The upside is that thanks to Obamacare, students now have more options than ever when it comes to safeguarding their health.
Find out now: How much life insurance do I need?
Option #1: Stay On Your Parent's Plan
As part of the new health care law, students can be covered on their parent's plan up to the age of 26, as long as they meet certain criteria. The rule applies whether you're already listed on your parents' plan or they add you during the open enrollment period. If your parents are applying for coverage through the Health Insurance Marketplace all they have to do is include you in the list of people who will be covered by the policy.
The option to stay on your parent's plan benefits students but it's also designed to help young adults in other situations. As long as you meet the age requirement, you can stay on your parent's plan even if you're married or you're eligible to sign up for insurance through your employer. You don't have to live at home or be financially dependent on your parents to be covered.
Related Article: Where to Find Health Insurance When You're Self Employed
Option #2: Get Coverage Through Your School
Many schools offer student health insurance programs and the cost of coverage through one of these plans is typically built into your tuition and fees. If you're over 26 or your parents' plan doesn't offer coverage for children, this may be an inexpensive option for meeting the health insurance requirement.
Student health plans vary in their structure and what they cover based on where you go to school. Some schools may partner with an insurance company while others choose to self-insure. While these plans meet the minimum coverage requirements, it's important to read the fine print so you know the costs you'll be on the hook for.
Option #3: Buy Insurance Through the Marketplace
The federal health insurance exchange was established to give the uninsured a one-stop shop for their health insurance needs. Coverage is offered through the marketplace at several different levels, ranging from bronze to platinum and the plans are priced accordingly. Premiums at the bronze level typically run between $100 to $200 a month but most students should qualify for a federal subsidy that can help to offset some of the cost.
Related Article: Visiting the ER Without Breaking the Bank
Students who are on an extremely tight budget also have the option of getting a catastrophic coverage plan. The premiums are significantly lower than the other plans available in the marketplace but they only cover certain types of medical expenses. If you get sick or hurt, you'll have to shell out a hefty deductible before the plan kicks in.
Option #4: Apply for Government Funded Health Care
Medicaid is a federal program that's designed to provide free or low-cost health care to individuals whose income is below certain levels. This type of coverage is usually more comprehensive than what you'd get through a student health plan or a catastrophic plan. If you can't afford to buy your own insurance, it may be worth it to see if you qualify.
Medicaid is administered at the state level, so your eligibility is based on your household size, income and assets. Keep in mind that if you still live at home or your parents claim you as a dependent on their taxes, it could affect whether or not you can be covered. You can check with your local social services department to get more information on the Medicaid program in your area.
Option #5: Skip Coverage Altogether
The final option for college students is to simply do without health insurance and potentially face a tax penalty. Under the Affordable Care Act, anyone without coverage in 2014 is subject to a penalty of $95 or 1% of their income, whichever is higher. The law does allow some exceptions to the rule for those whose income is below certain limits.
If you're relatively healthy and you don't think you'll be subject to the tax penalty then going without insurance may be your only choice if you don't have any other affordable options. The biggest drawback is that if you'll be responsible for paying all off your medical costs, which can spell financial disaster if you're strapped for cash.
Related Article: How Health Care Bills Can Hurt Your Credit
If you're like most students, health insurance is probably the least of your concerns. But it's not something you can afford to overlook. Knowing what choices are available can make it easier to get the coverage you need and help keep your costs to a minimum.
Photo Credit: Dana_sh