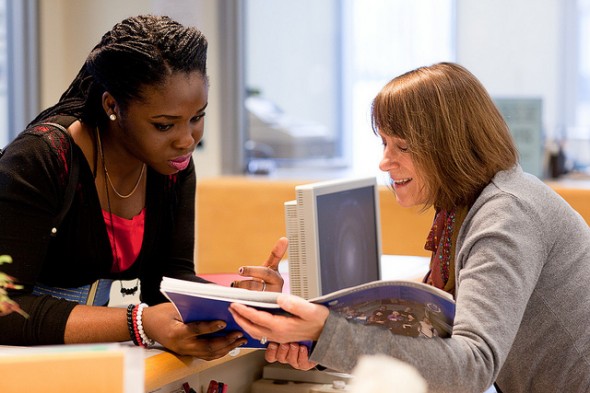 I have in the past warned parents of mistakes in the home stretch of senior year that could cost your child his or her moment in the sun, graduation. It can also impact how much you pay for your child's college education or how much he or she has to take out in student loans.
Related: How Much Will It Cost To Go To School?
Recently, someone told me of an issue that happened with their senior that illustrates the importance of having a great academic advisor or counselor. The student has nearly all the credits he needs for graduation. He is even taking a dual credit course at a local university. After he and his mom met with his counselor at the end of the fall semester, he opted to take an elective so that he would have at least one class at his school during his final semester.
Jump ahead, weeks later his parents received information from his advisor that he had not attended a class in which they had enrolled him. Not only did the counselor fail to advise him during his meeting that he was in need of a certain class to graduate, but the school failed to alert his parents until nearly six weeks after the start of the semester.
Understandably, his parents were angry by not only the oversight, but by the inference that they or their son were in the wrong. While this problem is being worked out, it is not uncommon during senior year for such missteps to happen.
We were blessed with the most awesome counselor for our children. Our children, now in college, still keep in touch with our Mr. Banks to let him know how they are doing. If you do not have the most attentive academic advisor for your child, here are five things you need to do during these final months to make sure your child graduates on time. If he or she does not graduate as expected and has to take summer school, it could result in him or her losing scholarship offers. This likely means more coming out of your pockets or more in student loans to pay for college.
Meet with Academic Counselor
I know you have been meeting with them twice a year, but ask for a monthly meeting in this final semester. The meeting should include you and your child so you can make sure your child is academically on track to graduate as well as receive academic distinctions.
Get it in Writing
Once you have met with your student's academic advisor, ask them to please send you an email outlining your child;s status as it relates to graduation. Should there be any missteps along the way you will have it outlined in black and white.
Focus on Mission Not Emotions
While you may be angry about being misinformed or not informed at all during the last semester, you have to approach school officials with the best attitude possible. The reality is that you need them more than they need you right now. More importantly your child needs them to get to graduation. It doesn't make it right, but "it is what it is." My advice is to stay focused on the mission and not the emotion.
Related Article: Senior Year Spring Semester: Preparing for the Empty Nest
Community Service Check
Make certain your child has performed all of the required community service for the year, along with any special school-related service. Some schools have additional requirements that you may not be aware of until it's too late. I have seen this even for students who have completed dozens if not hundreds of hours of community service. Sometimes it's a matter of recording it correctly and meeting a deadline. Don't let all that hard work go to waste!
Final or Capstone Projects
Many schools require seniors to complete a capstone project before graduation. Ask your child how he or she is doing now. He or she has likely been working on the project for months, but the research could go back years. Compiling and completing this final project can be overwhelming, but can keep your child from graduating if they don't complete them. I have seen students, academically strong students, have to rewrite their final paper over and over again, taking them down to the deadline. Try to keep the drama out of graduation by following this checklist!
Related Article: Tips for Applying for Federal Student Aid
Photo Credit: Columbia College Vancouver