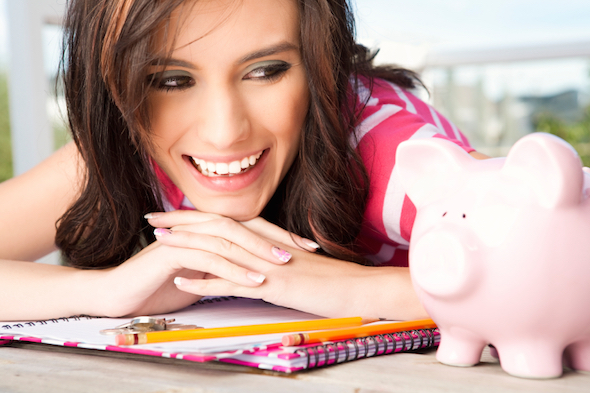 Previously on the blog we have discussed having you or your student's financial aid refreshed due to a change in income in broad terms. Now it's time to school you on some specific steps that must take place. It can be a grueling process, but it can pay dividends if there has been a drastic income shift. How does financial aid work? Read on to find out.
Try it now: Student Loan Calculator
How Does Financial Aid Work?
Students are back for the second school term of 2014, but their financial aid status is based on their parents' finances in 2013. If that information has changed, there are some ways to go about changing your financial aid status as well. I could tell you that there are five easy steps to get it all done, but it just wouldn't be true. I can, however, help make the tough process easier for you by providing you with information about how to apply for financial aid.
FAFSA/Financial Aid Award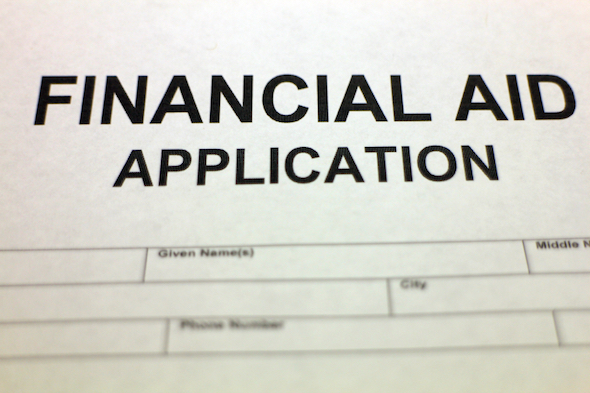 While the Free Application for Federal Student Aid is required to determine for what financial aid a student is eligible, it is the individual colleges and universities that will decide if they will reconsider your awards and eligibility. So it is imperative that a student sets up an appointment with the financial aid office as soon as possible. Parents can do their part over the phone, but a series of face-to-face meetings with the student will be needed to get the financial aid process all figured out.
Related Article: 4 Tips for Refreshing Your Financial Aid
Documents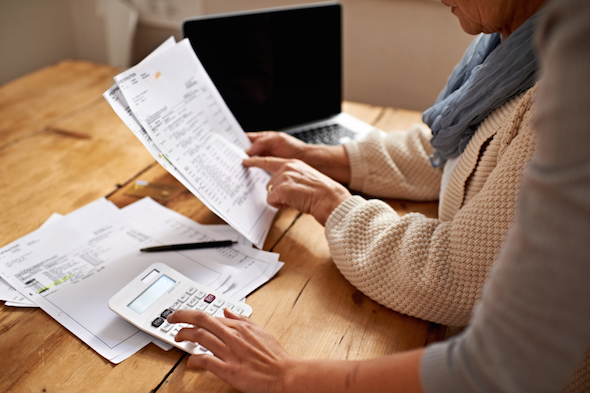 It can be overwhelming gathering all the documents you need. It will also require parents to give their student access to their financial statements. Now it's time to take you through the step-by-step process to prepare you, the student, for your meetings. Remember, if you don't have what you need, waiting in line at the financial aid office will be a waste of time, as officials will not make any changes without all the needed documents.
Income Tax Transcript
You can have your parents go online to the IRS website. Here is a link to the transcript section. Once there they will want to try to get the transcript immediately by creating or logging into their account. This is a tedious process and they should have their income tax return with them as they must put in all the requested information exactly as it appears on their tax return. It will be rejected if the address is different or even if they leave off a middle initial. This site is one of the most persnickety ones I have encountered. You may do everything right and still see your account locked, so know that it's not you, necessarily.
If that does not work you have two other choices. You can click on the button to have one sent to you via mail, but that will take 5 to 10 days. You can also call the IRS and have a copy faxed to you. You must have a hardline fax, not a fax app. If not, a parent will have to go to a location with a fax and call from there and have them send it to you.
Getting in contact with a live person at the IRS is a monumental task. This is the best way I know to actually make it out of automated-system hell, but you can still expect to wait about an hour on hold before a person finally answers. Call 800-829-1040. Press 1 for english, then 2 for personal income tax, then press zero over and over until the prompt says it is transferring to a person. Remember parents, if it is being faxed to you, you must be at the location when you are on the phone with the IRS representative. It is a privacy issue. Once you have the transcript in hand, you are almost there.
W2/1099
You will need to provide the school with copies of your and your parents' W2 and 1099 from the previous year. Just scan and send directly to the Financial Aid Counselor who will be working with you.
Current Income
You will need check stubs, Paypal account info, worker's comp or unemployment income summaries to show the income changes.
Once you have all of these documents and have provided them to your financial aid office. Then it will be up to the school to work on reviewing your financial aid status. This process can take weeks into the term before it is completed. That will likely mean you and/or your parents will have to take out a loan in order for your child to begin his or her classes.
Free financial aid is an extremely helpful resource, especially given rising college tuition costs. It will all be worth it if your child becomes eligible for grants, work study or a loan that is less taxing to pay back.
Find out now: Can I Afford My Student Loan Payments?
Photo Credit: © iStock.com/Chris Bernard Photography Inc., © iStock.com/Hailshadow, © iStock.com/PeopleImages