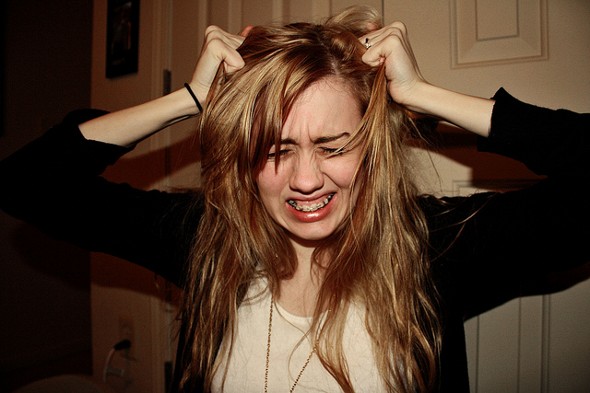 Student loan default rates have climbed steadily in recent years, and according to the U.S. Department of Education, just over half of borrowers aren't meeting their monthly obligations for direct loans. It's no secret that college grads who finance their education are more burdened than ever, and finding relief proves difficult for many. Declaring bankruptcy can wipe the slate clean when you've racked up credit card debt or medical bills, but eliminating student loans isn't so easy. While it's possible to include student debt in a bankruptcy filing, discharging isn't always guaranteed.
Find out now: Can I afford my student loan payments?
Student Loans and the Bankruptcy Code
The federal bankruptcy code includes specifies provisions about what kinds of debts can and can't be eliminated in bankruptcy. Section 11 U.S. Code § 523 says there is no discharging for qualified education loans, including loans insured, guaranteed or funded by the U.S. government. The only time an exception is allowed is when the loans represent an undue hardship for the debtor or their dependents.
Undue Hardship Rules
There are three basic criteria that the court looks at to determine whether a hardship exception applies. First, you have to be able to show that you can't pay your student loans and maintain a minimal standard of living for yourself and your dependents at the same time. There are several factors the court will examine, including your income, expenses, what the monthly minimums are on your loans, and how close you are to the poverty level.
The next thing you have to prove is that your circumstances are likely to remain the same for the duration of your loan repayment period. If you can't pay because you're just starting out in your career but expect to get a better job, the court likely won't consider your hardship sustainable. On the other hand, they may rule in your favor if your current situation is the result of a permanent disability or terminal condition.
5 Ways to Get Help Paying off Your Student Loans
Finally, you have to demonstrate that you've made an honest effort to repay the loans for at least five years and you've explored alternative repayment options. You may be allowed an exception if you haven't hit the five-year mark, but the reasons for being unable to pay are beyond the scope of your control.
Filing Bankruptcy on Student Loans
Ordinarily, all you have to do to include a debt in a bankruptcy filing is list it in your original petition. In the case of student loans, however, debtors are required to file bankruptcy first, then initiate an adversarial proceeding by filing a complaint to determine dischargeability. Once you do so, you assume the burden of proving that the loans are dischargeable because you meet the undue hardship standard. If you have a specific defense for why you can't pay, you'll want to present the court with as much evidence as possible to support your claim.
If Discharging Your Loans Isn't Possible
If the court finds that you don't qualify for a hardship discharge, you'll still be liable for your student loans, even if all your other debts are wiped out. That means you'll either have to find a way to make your current payments or try to negotiate a different repayment agreement with your lender.
Debt Default Help: Student Loan Rehabilitation
The Department of Education offers several different repayment programs, which use your income as a factor in determining your monthly payments. It's always best to act quickly if you're struggling to pay, though. Otherwise, you run the risk of default, which can wreak serious havoc with your finances.
Photo credit: flickr