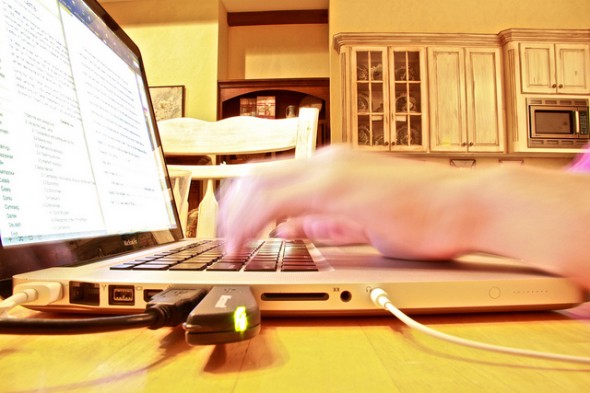 During one summer break, I offered my assistance to a student and her mom in preparing her for the college application essay explosion that is on the way. I was both stunned and saddened that while she had college prep courses, including AP English, she was ill-prepared to write a creative, coherent essay. That can impact both her ability to get into college and also her ability to get help paying for college.
Check out our student loan calculator.
She is a lovely girl with loads of talent, but was overwhelmed at the prospect of writing to convince a college or university to pick her. But keep in mind, as adults when we apply for a job or promotion we sometimes travel back in time, imagining recess during grade school, and relive those anxious times of wondering if we will be the last chosen for the kickball team.
Fear can sometimes envelop even the most confident. Therefore, we should not be surprised that high school students are not always equipped to deal with the taxing nature of the college search game alone. That is why it is imperative that parents are there to guide and support, but not do the work for them.
Here are a few things to keep in mind for the essay process:
Understand the Aim of the Essay
There are only a handful of common college essay topics. Each has a goal in mind to gauge whether you are ready to attend or should receive a scholarship award. Make certain you understand the prompt and the motivation for the question or questions to which the college wants you to respond.
Why Do You Want to Attend?
This essay prompt is direct and to the point. Admissions officials want to know why you chose their college and what specifically do you know about what they can offer you. This shows them that you have done research which in turn shows you are committed.
Who Are You?
This prompt usually starts with a simple request that you describe yourself. Believe it or not, I have seen students describe their physical characteristics, what they do, where they are from without sharing a real sense of who they are.
I like to have students do an exercise prior to writing an essay listing three adjectives that describe them, what things make them happy, what motivates them to succeed, and describe their perfect world. This exercise and others can help loosen them up to the idea of talking about themselves beyond the surface. It will open them up to share those things that will give admissions officials insight into who their future student is.
How Would You Address an Issue?
World peace, global warming, bullying – prompts surrounding these questions still appear in the process, but there are a growing number of colleges that ask students to create their own prompts. I still love my son's essay on the zombie apocalypse as an allegory for the disconnect of young people to the world around them. I found myself strangely proud of his choice, even if his dad did not. The issue prompts are an opportunity for you to show your cognitive and reasoning skills as well as your language skills. If you do not have such a prompt for admission, you likely will if you are being considered for a scholarship award.
Reach out to academic advisors and find out if any free assistance on essays is available. Remember: who knows you better than you? Who knows why you want to attend this school or that one better than you? You are your best cheerleader. Showcase yourself in your college essay.
Photo Credit: flickr