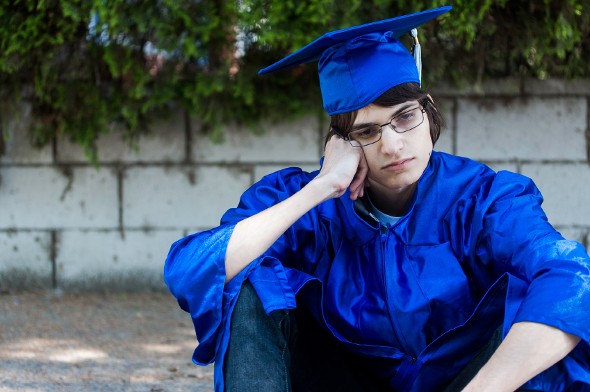 Student loan debt affects more than 40 million Americans and millennials in particular are feeling the weight. For many 20- and 30-year-olds of previous generations, being able to buy a home was seen as an important step to becoming an adult. But study after study shows that today's young adults are delaying home ownership for multiple reasons, including overwhelming debt.
Since lending restrictions have eased, 2015 has so far generally been a great year for buyers. However, if you're carrying around student loans you may face some unique obstacles when applying for a mortgage. Understanding how debt factors into lending decisions can give you an idea of how likely you are to get approved.
Your Monthly Payments Make a Difference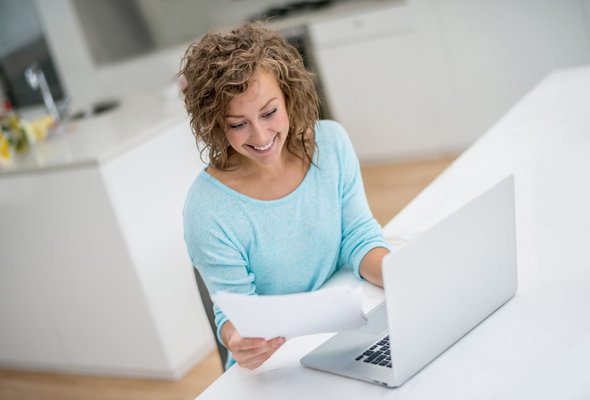 When lenders sit down with your mortgage application, they look at a couple of different things, like how much debt you owe and how much of your income the payments eat up each month. If you have $50,000 or $100,000 in student loans and you're not making a huge salary yet, your debt-to-income ratio is going to look pretty dismal.
Typically, a debt-to-income ratio under 36 percent is considered ideal for a mortgage loan, but it's up to individual lenders to decide what maximum threshold they will accept. If your student loans put you above the limit, opting for a different repayment plan can reduce what you pay each month. With this approach, however, it might take you a lot longer to pay off your loans. The different income-based plans offered for federal loans, for instance, have repayment terms of 20 to 25 years.
You might also be able to refinance your private student loans to a longer loan term and possibly reduce your interest rate at the same time. The thing to keep in mind with going this route is that even though you may be putting yourself in a position to buy a home, you risk paying much more for your student loans in the long run. So it's probably wise to run the numbers to determine whether it's worth the added cost.
Repayment Status Also Counts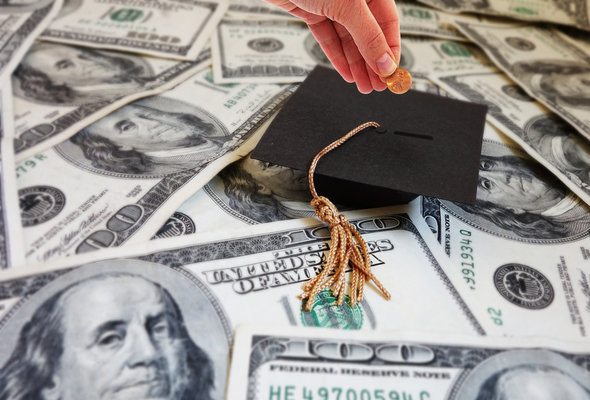 The Department of Education and some private student loan lenders give borrowers the option of deferring their loans for a set period of time, which means you won't have to make any payments. In certain situations, interest won't accrue either. Temporarily deferring your loans when you're planning to buy a home could be a smart move if you're saving that money for your down payment. Still, it can work against you when you're ready to approach lenders.
When you're not making payments, the lender will estimate what they expect your payments to be based on how much you owe. This estimate doesn't take into account what your payments would be if you consolidated your loans or opted for an income-based repayment plan. As a result, your payments could appear to be much higher than they are, affecting your debt-to-income ratio.
You can still take advantage of loan deferments, but it's important to tread carefully if you're getting ready to buy a home. If you know exactly what you're going to pay after your deferment period is over, it's probably best to share this information so that your lender has the most accurate information possible when evaluating your mortgage application.
Keep Up With Your Payments
Your payment history accounts for more than a third of your credit score, so it's important to pay all of your bills on time, including your student loans. Missing even one payment can knock as much as 100 points off your score and it will stay on your credit history for up to seven years. Calling your lender at the first sign of trouble with your payments can ensure that your credit doesn't take a permanent hit that then affects your chances of getting a mortgage.
Update: If you have further financial questions, SmartAsset can help. So many people reached out to us looking for tax and long-term financial planning help, we started our own matching service to help you find a financial advisor. The SmartAdvisor matching tool can help you find a person to work with to meet your needs. First you'll answer a series of questions about your situation and your goals. Then the program will narrow down your options to three fiduciaries who suit your needs. You can then read their profiles to learn more about them, interview them on the phone or in person and choose who to work with in the future. This allows you to find a good fit while the program does much of the hard work for you.
Photo credit: ©iStock.com/David_Kam_Photography, ©iStock.com/andresr, ©iStock.com/zimmytws