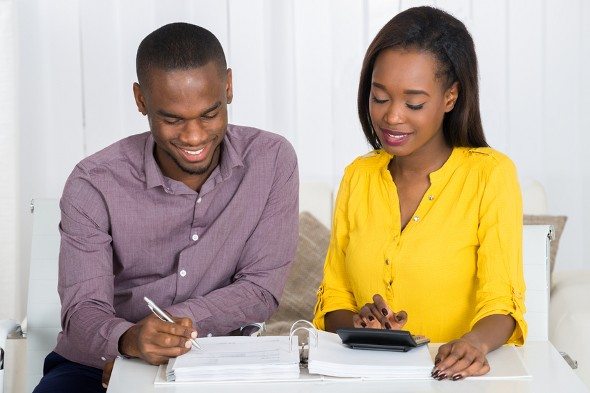 In order to receive financial assistance from the federal government (and in many cases from their own states and schools), college students are required to complete the FAFSA every year. The financial details that they provide on this form are used to calculate their expected family contribution (or EFC). Knowing your EFC is important for several different reasons.
Check out our student loan calculator.
Why Your EFC Matters
The expected family contribution is a measure of a family's ability to pay for a single year of college. Colleges use this number to decide which students are eligible for financial aid. In other words, the EFC determines whether students qualify for grants, scholarships, loans and work-study programs.
How much financial aid a student can receive depends on his or her financial need. Schools calculate students' financial need by subtracting their EFC from the estimated cost of attendance (COA). The COA typically reflects the cost of room and board, tuition, fees, supplies, books, transportation and living expenses for one school year.
Having a low EFC means that you have greater financial need and you likely qualify for more financial assistance than someone with a high EFC. The COA will vary depending on the school or program that a student decides to participate in. But the EFC is a set number that doesn't change regardless of where a student chooses to earn his or her degree.
The Factors That Determine Your EFC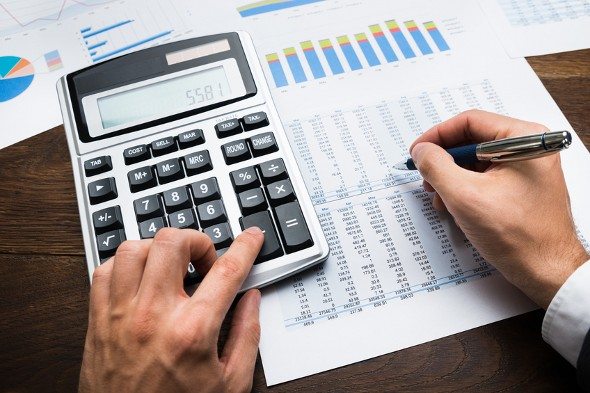 The EFC takes a number of details into account. Your EFC depends on the size of your family and the number of people in your household who are attending college during a particular school year. It's also based on the size of your income (including taxed and untaxed earnings), the amount of money in your savings and checking accounts and whether you're receiving certain government benefits.
Since you're required to provide information about your investments when completing your FAFSA, any stocks, bonds or real estate you've purchased can affect your EFC as well. If you have a college savings plan, that can affect your financial aid status too (but it's considered part of the parents' assets). Another important factor is whether the child attending college is an independent or dependent student (meaning that he or she is receiving more than half of his or her financial support from a parent or guardian).
Related Article: Understanding the New FAFSA
When families have an adjusted gross income below $50,000, schools usually overlook any assets they have when calculating their expected family contribution. When they do take assets into account, students' assets tend to carry more weight than parents' assets.
Some kinds of assets don't have to be reported on the FAFSA and therefore have no effect on a student's EFC. Examples include IRA savings, the cash value of life insurance policies, home equity and family businesses, as long as they employ fewer than 100 people and the family owns more than half of the company.
How Schools Calculate the EFC
To calculate someone's EFC, colleges and universities use a special formula based on the original one created under the 1965 Higher Education Act. Each year, the Department of Education updates the different sets of tables that schools refer to when determining a student's EFC.
The Department of Education also tends to update its asset protection allowance (APA) annually. That's the amount of assets that parents of dependent students can have without hurting their chances of qualifying for financial aid. It's based on the age of the oldest parent (or the student if he or she is independent). In recent years the APA has shrunk tremendously, causing many people to argue that the financial aid formula hurts middle-class families.
Schools use different EFC formulas for dependent students, independent students with their own dependents and independent students without dependents. For example, when calculating the EFC for dependent students, schools combine parents' and students' financial contributions and look at how long the student will be enrolled during the school year. The Department of Education provides a complete breakdown of how they calculate the EFC on an annual basis.
In some cases, a family's expected contribution can be zero. For instance, this can happen when at least one parent is a dislocated worker and both parents make $25,000 or less annually.
Related Article: Understanding Federal Student Loans
Final Word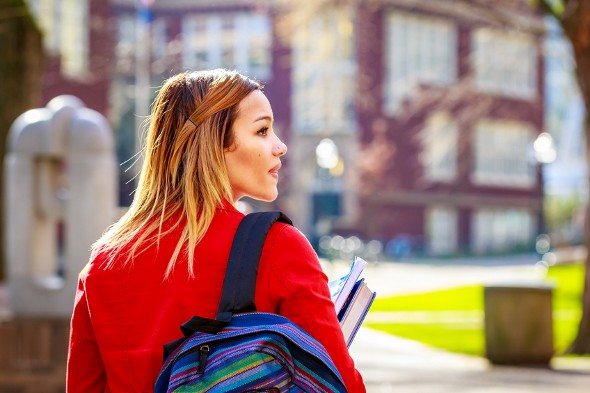 The expected family contribution (EFC) is one number that schools consider when trying to determine a student's eligibility for financial aid. Before handing out financial aid award letters and packages, schools also factor in the total cost of attendance and the year that the student needs financial aid for (i.e. freshman year, sophomore year, etc.).
The amount of financial aid that a school can offer is usually a key factor that families take into account when deciding where their children should obtain their college degrees. That's why knowing your EFC is so important. If you don't want to wait until colleges send out acceptance letters to figure out what your EFC is, you can use a free calculator online like the one provided by the College Board.
Photo credit: ©iStock.com/AndreyPopov, ©iStock.com/AndreyPopov, ©iStock.com/Png-Studio