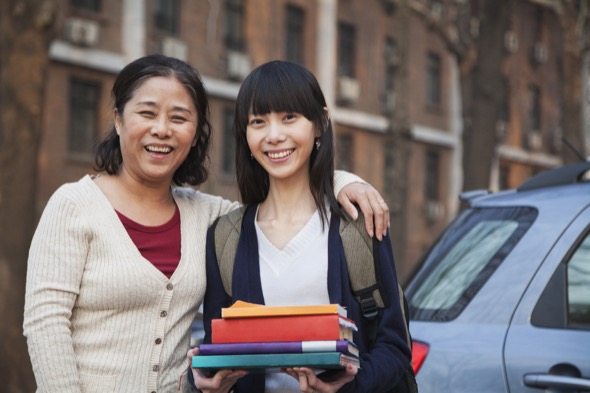 If there's one thing we know for certain it's that college costs can be downright exorbitant. Costs can easily add up as students prepare to apply to colleges, take the SAT and visit different campuses. But your child's college career doesn't have to break the bank before it officially begins. Here are a few tips that'll help you keep costs to a minimum during your child's college search.
Check out our student loan calculator.
1. Be Strategic When Planning Campus Visits
If you find yourself near a college campus while you're on vacation, consider making time for a tour. That may help you save money on travel expenses. And your child won't have to miss as many days of school during the college application process.
If you need more time to tour the colleges on your child's list, it might be wise to visit the schools in the same region within the same week or weekend. That way, you'll be able to compare multiple colleges without making multiple trips to the same place.
2. Test Early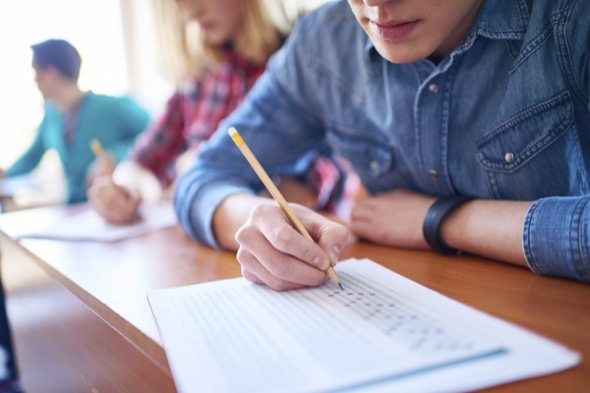 It's a good idea to have your child register for standardized tests months before the exam dates. That'll give them plenty of time to prepare for test day. And it might help you keep more money in your pocket. After all, late registration fees can add up quickly.
For example, students who register for the SAT after the normal deadline must pay a $28 fee on top of the standard $45 registration fee (or the $57 fee for students writing the essay). If your child ends up on the waitlist and a spot opens up on test day, he or she would have to pay an extra $46 fee. But as long as you plan ahead, you can avoid these kinds of fees altogether.
Calculate the cost of college.
3. Apply to Colleges Early
Students can potentially save money by applying to colleges early decision or early action. If your child receives an acceptance letter from his or her first choice school in December, you won't need to shell out extra money to pay for additional applications.
4. Plan Ahead for Changes to Your Financial Situation
If you know that your upcoming retirement or another major life change might affect your financial status, consider how that could affect your child's eligibility for grants, loans and scholarships. Waiting to sell off certain assets might be a good idea if it'll leave your son or daughter with a better financial aid package.
As your child applies to colleges, an emergency could alter your financial situation. Some things will always be beyond your control. But no matter what happens, it's important to ensure that your child's financial aid application (known as the FAFSA) is an honest reflection of your family's circumstances.
Related Article: Understanding the New FAFSA
5. Waive Application Fees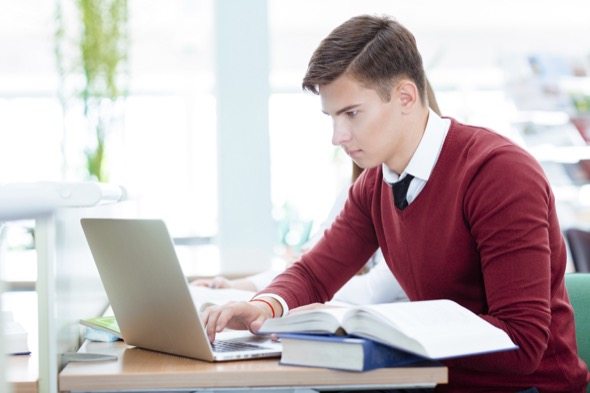 College application fees may seem like a necessary evil. But depending on your situation, you might be able to avoid these costs altogether.
Low-income students may be eligible for SAT fee waivers. In addition to taking the exam for free, they can apply to up to four colleges without paying a dime. If they don't qualify for a fee waiver through CollegeBoard, students might be able have an application fee waived by speaking with an admissions officer or their school guidance counselor.
Final Word
You don't have to turn your pockets inside out in order to help your kid find the right college. In fact, by taking our advice you might end up with more financial wiggle room as your child prepares to begin the next phase of his or her life.
Photo credit: ©iStock.com/XiXiXing, ©iStock.com/mediaphotos, ©iStock.com/DeanDrobot