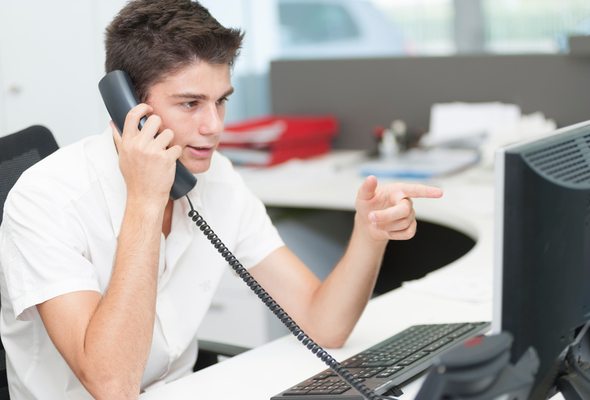 College students have several different options when they need financial aid. They can take out a student loan or apply for scholarships and grants. They can also take on part-time jobs and use their earnings to pay for their tuition, books and school supplies. Students who need help finding employment opportunities might want to consider applying for the Federal Work-Study program. Here's a breakdown of how it works. Check out our student loan calculator.
What Is the Federal Work-Study Program?
The Federal Work-Study program (FWS) hooks students up with part-time jobs. As they work, they can earn money that they need to cover the cost of their college education. The federal program – which was once known as the College Work-Study Program – is open to undergraduate and graduate students and students who are in professional degree programs.
If you're eligible for FWS, you'll be able to receive federal funds regardless of whether you're a part-time or full-time student. But if you're banking on using FWS to pay for school, it's best to find out whether your college or university participates in it. At the moment, about 3,400 U.S. schools offer students access to the program.
The Role Schools Play in the Federal Work-Study Program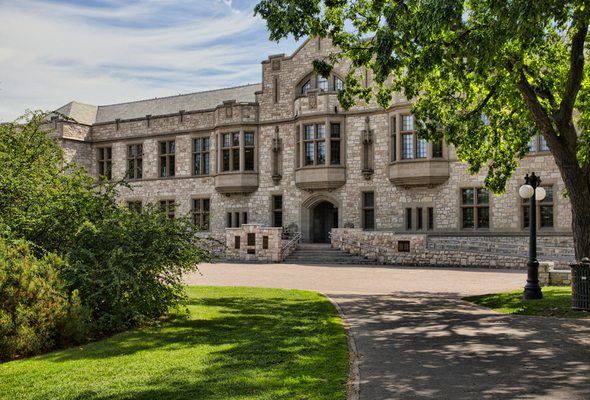 The schools that want to participate in FWS must apply for funding annually. Specifically, they're required to submit a document known as the Fiscal Operations Report and Application to Participate (FISAP).
Colleges and universities use the FISAP form to request federal funding for the upcoming school year and provide details about how funds were used during the previous year. The form refers to funding that's used for three different programs: Federal Work-Study, the Federal Perkins Loan Program and the Federal Supplemental Educational Opportunity Grant. The FISAP form also provides information about the students who benefited from these programs, including the total amount they earned through FWS.
Related Article: Understanding Federal Student Loans
The Department of Education reviews each school's FISAP form and decides how much money each one should receive. From there, the schools get to decide how they'll distribute their federal funds.
The jobs within the Federal Work-Study program can be both on campus and off campus. But schools must ensure that at least 7% of the funding they receive goes to students with jobs that make a positive impact on the communities around them.
Federal Work-Study Jobs and Wages
Students who find on-campus jobs through FWS are usually employed by their college or university. Those who work off campus are typically employed by non-profit organizations and companies that meet the needs of the public. If students work for for-profit companies, whatever they're doing must be related to their college majors or coursework.
The kinds of work-study jobs available can vary. Some students might work as tutors or lab assistants. Others might work in their school's dining hall or library. Work schedules can vary depending on the size of students' FWS awards and their class schedules.
Undergraduate students are paid by the hour. Graduate students and students seeking professional degrees, however, may receive a salary under certain circumstances.
At the very least, work-study participants can expect to earn minimum wage. The total amount they can earn depends on a few different factors, including their financial need and when they submitted their FAFSA forms. Employers and institutions are typically expected to pay up to half of students' wages using funding from the Federal Work-Study program. But for certain jobs, all of the money students earn comes from federal funding.
Schools that participate in FWS are required to send out paychecks at least once a month. Students may be able to ask to have their pay cover specific college costs or be deposited into their bank accounts. But unless they receive specific requests, schools usually pay work-study participants directly.
Related: Calculate the cost of college.
How to Qualify for Federal Work-Study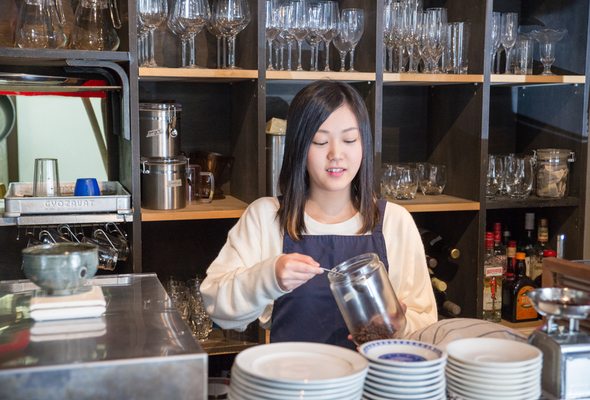 Each year, college students are expected to complete the Free Application for Federal Student Aid (FAFSA) if they want financial assistance from the government (and in many cases from their states and individual schools). If you're interested in FWS, you'll need to indicate that on your FAFSA. There's a specific question on the form that asks whether you want to be considered for the program.
To qualify for FWS, students must submit the FAFSA, meet certain basic requirements (like being a U.S. citizen or an eligible nonresident) and demonstrate that they have financial need. That's the difference between the total cost of attendance for a single school year and a student's expected family contribution (EFC). The EFC is an estimate of what a family can contribute out of pocket toward a child's education.
Students with a low EFC can expect to receive more need-based financial aid than those with a high EFC. So you may have a better shot at qualifying for FWS if your family can't pay a large portion of your college expenses.
If you find out that you're eligible to participate in FWS, you'll need to contact your school's financial aid office and find out where work-study jobs are posted. Then you'll likely have to go through an application and interview process. If none of the on-campus or off-campus employers will hire you, there's a chance that you'll be waitlisted (if your school's work-study program works that way).
Final Word
The Federal Work-Study program gives college students a chance to earn extra money. At the same time, students may be able to gain insight into what it's like to work in the field they're interested in entering.
Since there's a limited amount of funding available, students who want to participate in FWS need to submit their FAFSA forms as early as possible. If you wait until the last minute and your school runs out of federal funds, you might have to find another way to pay for college.
Photo credit: ©iStock.com/zorattifabio, ©iStock.com/Dougall_Photography, ©iStock.com/Kavuto