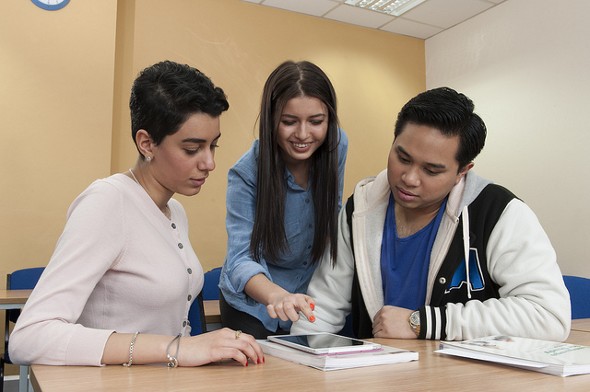 Student loan debt doesn't seem to be going away any time soon and the question of how to deal with it is one that lawmakers continue to debate. There have been some big changes over the last decade in terms of repayment options for federal loans and the introduction of loan forgiveness for certain borrowers. Even more tweaks may be on the horizon for 2015, so if you're paying off your student debt or planning to take out loans for the upcoming academic year, here's what you need to know.
Check out our student loan calculator.
1. Public Service Loan Forgiveness May Be Limited
The federal public service loan forgiveness program allows students who work in the public sector to have some of their education debt forgiven after a set period of time. Currently, there's no limit on how much debt can be cancelled through the program but that may change this year.
As part of his 2015 budget proposal, President Obama has suggested capping the amount of debt that qualifies for forgiveness at $57,500 per student. While the change likely might not affect current borrowers, it could have serious repercussions for new borrowers.
2. More Students Will Be Eligible for the Pay As You Earn Repayment Plan
The Pay As You Earn Program limits your monthly payments on your federal loans to 10 percent of your discretionary income. If you qualify, you'd pay about one-third of what you would under the Income-Based Repayment Plan and you'd be eligible to have the rest of your loans forgiven after 20 years. If you started borrowing in July 2014, however, there is no difference between the amount you'd pay under these two plans.
To get on a Pay As You Earn Plan, you have to have taken out your first student loan after October 1, 2007 and have at least one Direct loan or Direct consolidation loan issued on or after October 1, 2011. Later this year, however, eligibility is expected to expand to those who took out loans before October 2007 or stopped borrowing after October 2011. It's estimated that as many as 5 million grads will benefit from the change.
3. Pell Grant Award Amounts Will Climb Slightly
The U.S. Department of Education offers grant programs to borrowers who have a demonstrated financial need, including Pell Grants. Household income is a key factor used to determine who gets these grants, and you have to complete the Free Application for Federal Student Aid (FAFSA) to find out if you qualify.
Pell Grant recipients will see their maximum aid amount climb by $100 to $5,830 for the 2015-2016 academic year. That's not a huge jump, but if you're struggling to afford tuition and other costs out-of-pocket, every penny helps.
4 Student Loan Mistakes You Can't Afford to Make
4. Qualifying for a PLUS Loan May Be Easier
PLUS loans are designed for students who are attending graduate school and parents who are helping to pay some of the cost of their child's undergraduate education. Unlike other federal loans, PLUS loans require a credit check as part of the application process. In 2011, tighter lending restrictions were put in place for these loans, but they're expected to be more relaxed beginning this year.
Specifically, the new guidelines change the period of time that the Department of Education reviews your credit history from five years to two. That means any adverse credit events outside that time frame won't impact your eligibility. If you have any delinquent debts, the rules will exempt up to $2,085 of that from counting against you. As many as 370,000 new borrowers may be able to get a PLUS loan thanks to the looser credit standards.
5. Keep An Eye on Interest Rates
While nothing is set in stone yet, it's expected that federal student loan interest rates will change once they reset in May. Experts seem to be split on whether they'll go up or down but it's a good idea for borrowers to be prepared either way.
Photo credit: flickr