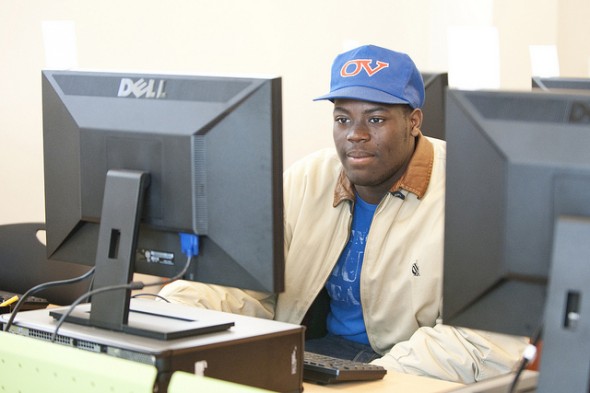 You pay taxes, can vote and even join the military, but still your parents' income may decide how much financial aid you are eligible to receive. That is because it is all based on the FAFSA (Free Application for Federal Student Aid). Even if you are in graduate school, the FAFSA, based on your parents income, may still be used to determine eligibility.
Related: What Will It Cost to Go to School?
However, you should not give up there if you are not receiving assistance from your parents, or if their financial status has changed dramatically since the year on which the FAFSA is based. Here are four things you can do to refresh your financial aid eligibility.
Communicate Change
Once your FAFSA is filled out, reach out to the financial aid office of the college you plan to attend. Explain to them that your family's picture has changed drastically from the tax year on which your FAFSA is based. You must have documentation to support your assertion, like unemployment check stubs, pay check stubs or possibly bank records.
Work Study
You may not be able to get a federal grant, but you should ask if you could be considered for college work study. Working on campus and getting paid can help you not only save on gas, but avoid taking out a student loan.
Tips for Applying for Federal Student Aid
Check Around for Financial Aid
If you are a freshman considering multiple colleges, check with each financial aid office and go with the school that is willing to consider your financial status change. There are federal guidelines all colleges and universities must follow, but each also has some discretion when it comes to eligibility.
Tread Water
If your school will not consider your financial status change for this year, just try to get through the year without financial aid and fill out your FAFSA as soon as possible for the next school term. Without a scholarship, this may mean taking out student loans, some of which may accumulate interest while you are still in school. The next FAFSA will consider your family's latest financial status and that could mean college cash for you.
Related: Can I Afford My Student Loan Payments?
I know of one case when a college senior was told she was not eligible for college work study and would have to secure a loan. After reaching out to her university financial aid office to make them aware of the changes, she received another email days later advising her she was now eligible for $2,000 in work-study. Remember, "nothing ventured, nothing gained."
Don't Freak Out Over the FAFSA
Photo Credit: Charlotte Mecklenburg Library