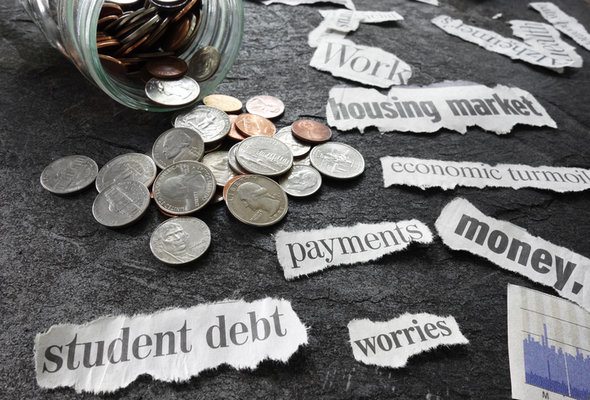 The student loan crisis continues to make headlines, with the national student debt load topping $1 trillion and counting. Each year, millions of students turn to federal and private loans to help pay for their education. All too often, young adults are willing to sign on the dotted line without fully understanding what it means to take on tens or even hundreds of thousands of dollars in debt. It's important for students and parents alike to be aware of what errors to avoid when taking out hefty college loans.
Estimate your monthly student loan payments here.
1. Borrowing Too Much
To apply for federal student loans, students need to complete the Free Application for Federal Student Aid or FAFSA. The Department of Education uses the information you provide on the application to determine whether you qualify for federal loans and in what amount. One of the biggest mistakes students tend to make is borrowing the entire amount of aid they qualify for, regardless of what their actual costs are.
Any money you borrow, whether from federal or private lenders, must be repaid with interest. Unless you qualify for a forbearance or deferment, repayment typically begins within six months of your graduation. Before you blow any leftover student loan money, you need to think about how it will affect your future payments. The extra cash can help out with living expenses while you're in school but you'll be paying the price once you're out in the real world.
2. Overlooking Student Loan Alternatives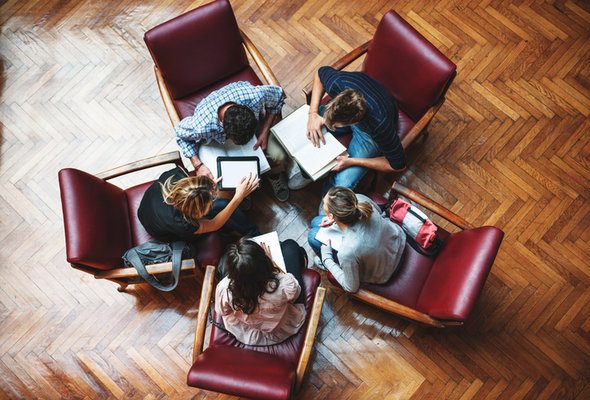 Student loans can certainly be helpful to close the gap if you're not able to pay for your education costs out-of-pocket but you shouldn't assume they're your only option. Scholarships and grants can provide the money you need to earn your degree and in most cases, these funds don't have to be repaid.
When you're looking for scholarships and grants it pays to leave no stone unturned. Sites like FastWeb.com and Scholarships.com are good places to start but there are plenty of other places to find college funding. If you've already decided on a school, you can check with the financial aid office to find out what types of scholarships or grants are available. Local businesses, community groups, nonprofit organizations and government agencies are also potential sources.
If you do have to take out loans, look into loan forgiveness programs which allow some or all of your debt to be forgiven in exchange for a work commitment. For example, the Nurse Corps program sponsored by the Department of Health and Human Services pays off up to 60% of your loan balance when you serve as a nurse at an eligible facility for two years after graduation.
Related Article: A New Student Loan Option for Parents
3. Loading Up on Private Student Loans
If you know you're going to have to borrow for your education, you should hold off on applying for private loans until you're weighed all your options. While private loans can provide additional funding when you've exhausted your federal student aid package, they usually come with a hefty price tag in the form of higher interest rates.
The other downside to private loans is that they offer fewer protections and limited repayment options for students. With federal loans, you now have the option to structure your payments based on your income and overall financial situation. You can even put off payments altogether through forbearance or deferment programs. If you're having trouble making ends meet, private lenders may not be as accommodating.
4. Choosing the Wrong Repayment Option
The Department of Education offers borrowers a number of options for repaying their student loans. The type of plan you choose can have a significant impact on how long it takes you to clear the debt and the amount of interest you'll pay. Your college degree could end up costing significantly more if you make the wrong choice.
The standard repayment plan allows you to pay your loans down in ten years but that means higher payments. If you're starting off in a relatively low-paying job, you may want to choose the graduated plan, which has the same ten-year repayment period but increases your payments over time. There's also an extended repayment plan, which gives you up to 25 years to pay as well as several income-based options.
When you're choosing your repayment plan, don't get trapped into focusing on just the monthly payment. You also need to look at what the total cost will be over the life of the loan, as well as any potential tax implications if you're considering one of the income-based options that allows for partial loan forgiveness.
Related Article: Should I Make a Lump Sum Student Loan Payment?
The Takeaway
Paying for college can be just as much of a challenge as getting your degree. If you're taking out student loans, you need to make sure you're keeping track of the debt so you're not blindsided later on. Reading the fine print carefully and maintaining a good relationship with your lender can make a big difference to your financial future.
Photo Credit: ©iStock.com/zimmytws, ©iStock.com/franckreporter, ©iStock.com/zimmytws