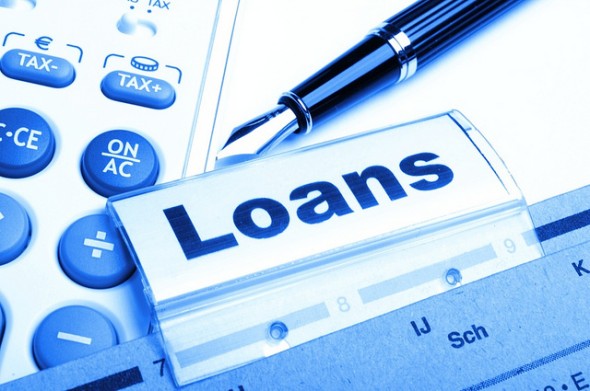 Student loan debt tops $1 trillion in the U.S. and it's estimated that nearly 70% of grads are leaving school with some extra financial baggage. While the average balance hovers right around $30,000, students who go on to tackle graduate or professional degrees are racking up hundreds of thousands of dollars in loans. Many have no clear plan as to how they'll pay them off.
Check out our student loan calculator.
Income-based repayment plans and public service forgiveness programs are designed to help relieve some of the financial burdens for cash-strapped students. According to a survey recently released from Junior Achievement and PricewaterhouseCoopers, loan forgiveness is something roughly a quarter of borrowers are counting on. While the prospect of having a big chunk of your loan debt erased is enticing, there are a few potential downsides to keep in mind.
Public Service Loan Forgiveness Isn't Guaranteed
The public service loan forgiveness program is designed to give students who work in the public or nonprofit sectors a break on their education debt. The Consumer Financial Protection Bureau estimates that as many as 1 in 4 workers may be eligible for the program but it's not a foolproof way to wipe out your loans.
For starters, you have to meet certain requirements to qualify. Aside from working in public capacity, you have to make 120 full, on-time payments on the loan. You don't have to be on an income-based repayment plan but it's recommended if you're not making a lot since it can knock your monthly payments down and make it easier to make them on time.
5 Ways to Get Help Paying Off Student Loans
If you can meet the basic requirements, then any remaining balance on your loans would be forgiven at the 10-year mark. It seems like a pretty sweet deal (and it can be!) but it doesn't come without risks. Since it's a federal program, it could get the axe without warning. There's also the chance that the amount of loans that can be forgiven through the program could be capped. President Obama has proposed limiting forgiveness to $57,500, so if you started out with six figures in debt, you could end up facing additional loan payments even after your public service period has ended.
Income-Based Repayment Plans are a Catch-22
If you work in the private sector or you own a business, you may still be able to get your loans forgiven if you qualify for an income-based repayment plan. There are several different options to choose from, all of which base your payments on how much you make and offer forgiveness after 20 to 25 years.
The problem with counting on getting your loans forgiven through an income-based plan is that you're basically trapping yourself if you decide to stick with it long-term. To qualify, your income has to be below certain limits so while there's the forgiveness carrot dangling in the distance, you're consigning yourself to lower pay.
The other issue is that you're going to end up paying much more in interest than you would under a standard 10-year plan. For example, let's say you owe $30,000 in loans and make $25,000 a year. On a standard plan, your payments would be just over $300 a month and you'd pay about $8,000 in interest.
What You Need to Know About Student Loan Repayment
Based on your income, you could qualify for the Pay As You Earn or IBR for New Borrowers plans, which would drop your payments to as little as $62 a month. After 20 years, you'd be eligible to have about $19,000 in loans forgiven but you'll have shelled out over $28,000 in interest. In the end, you'll actually be paying more to have part of your loans forgiven than you would if you stuck with the standard plan.
You Could End Up With a Bigger Tax Bill
One final consideration is how student loan forgiveness could impact your tax liability. Any debt forgiven through the public service loan program isn't taxable but that same rule doesn't apply to income-based repayment plans. If you're having to report an extra $20,000 or $30,000 as income after your loans are forgiven, that can send your tax bill through the roof.
Photo credit: flickr