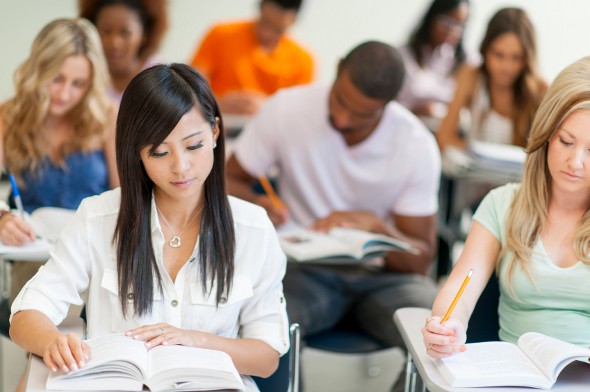 If you're set on pursuing a specialized career, a graduate degree may be the missing piece of the puzzle. But it won't come cheap. For the 2014-2015 school year, the average tuition bill was about $8,000 and $28,000 at in-state public and private universities respectively. Doctoral candidates shelled out between $10,000 and $39,000 on average.
Check out our student loan calculator.
Unless you're sitting on a big pile of cash, earning a graduate degree means taking on student loans. If you've exhausted your federal borrowing limits, private loans may be the only way to fill the gap. Borrowing from private lenders does have some drawbacks, so there are a few questions to consider before signing on the dotted line.
1. What's the Interest Rate?
All student loans are subject to interest charges, but there's a big difference between rates for federal and private loans. With a federal loan, your interest rate is fixed, but private lenders may offer a variable rate instead.
Wells Fargo, for example, currently offers graduate school loans with variable rates ranging from 2.97% to 8.74%. The fixed rate option ranges from 6.12% to 10.61%. By comparison, the current rate for a federal Perkins loan is set at 5%.
When Is Grad School Worth the Cost?
2. How Good Is My Credit?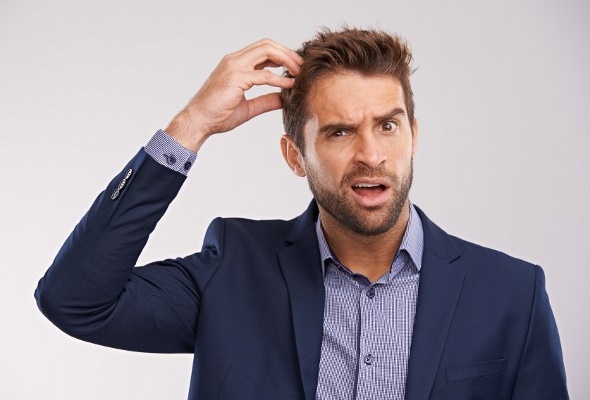 The one thing that people often don't understand about private loans is that your credit determines what kind of rate you qualify for. If you haven't been actively building credit or you've had a slip-up or two as an undergrad, that can directly affect your rate.
In some instances, you may even have to bring on a co-signer to seal the deal on a private loan. While this ensures that you get the funding you need for grad school, it can potentially complicate the relationship you have with the person who co-signs.
Once someone puts their name on the loan documents, they have an equal share of responsibility for the debt. If you default at some point, their credit will suffer and the lender could even come after them for the balance.
Related Article: 3 Tips for Getting Private Student Loans with Bad Credit
3. How Much Will My Loan Payments Be?
When grad school is on the horizon, you're probably not thinking ahead to how all of your loan payments are going to add up, but it's something you might not want to ignore. The goal of earning a master's or doctoral degree is to make more money, but that means taking a calculated risk if you're borrowing private loans.
Let's say you owe $30,000 in loans for your undergraduate degree and you borrow another $30,000 in private loans to get through grad school. Your average combined interest rate for all of the loans works out to 7.25% (meaning you had a 4.66% and a 9.84% interest rate for your undergraduate federal loans and private grad school loans respectively). Assuming that you want to wipe out the debt in 10 years, you'd have to pay just over $700 a month to make that happen.
If you get stuck with a high interest rate on the private loans, you can expect the amount you owe to climb even higher.
Final Word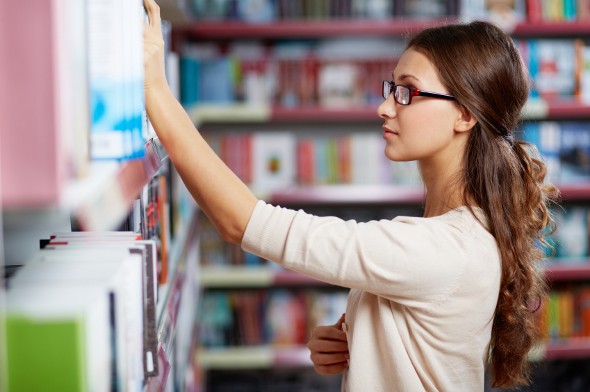 Private student loans make up a small percentage of the $1.2 trillion owed collectively by students, but they can become a big problem for some borrowers. Racking up expensive loans might pay off in the form of a higher paycheck, but if you're not able to stay on top of them once grad school is over, you could face some costly financial consequences.
Photo credit: ©iStock.com/Christopher Futcher, ©iStock.com/PeopleImages, ©iStock.com/shironosov