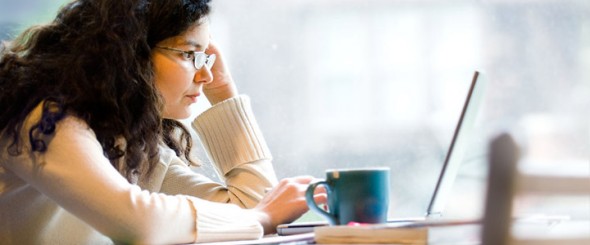 There is no end to the things you have to think about and figure out as an entrepreneur, but that shouldn't surprise you. Entrepreneurs are the ones forging their own paths, and while this is exciting and full of opportunity, it means you will have a lot of things to figure out and a lot of questions along the way. One question you might find yourself thinking about early on is workspace. When is the right time to rent an office? If you don't want to, how do you make do without? When you decide to look for office space, what are the more affordable options? Space is always an issue in NYC, anyone who has any experience with city life knows that. But if you get a little creative, you can carve out a corner for yourself while you get things going with your startup.
Find out about startup economics
Don't Rush With Space
While having a place to house your startup might be tempting, the satisfaction of having your own office is one that should probably wait. This is one expense, especially in NYC, that you don't want to take on earlier than you should. To launch a new business is to take a big risk, so keeping your overhead as low as you can for the beginning stages of your startup is a smart move. Fortunately, there is a cheap option that I can see people taking advantage of all over the city: the rent-a-table-for-a-latte trick is one that can save you lots of money, so don't be shy! You just need to get the hang of it and find the spot and time that works for you. The best way to figure this workspace option out is to get out and try it. Some spaces are friendlier to the idea than others. My recent favorite just sent a really passive aggressive message out to all laptoppers by covering their electrical outlets!
Ask a Friend
This always comes up: it's not what you know, but who you know that matters. And this holds true for office space too. Just like you can often find really great deals on apartments and rooms to rent by asking around, you might get lucky by talking to a few friends and land a desk in a friendly office space. Instead of being responsible for a lease and paying $700 a month, you might be able to rent just a desk for $350 and still have all the perks of an office without the major expenses of setting one up on your own. It doesn't have to be all or noting, you can find a temporary solution to work space by being flexible and asking around.
Office Space Just For Startups
When assuming the cost of your own space is something that makes sense for your startup, one thing to be aware of are spaces that cater to startups in particular. Bank some good entrepreneur karma by checking out Loosecubes, a startup focused on unconventional and innovative approaches to workspace. Sunshine Suites can hook you up with office space that is not only more affordable but also means you will be surrounded by other startups. And networking is integral to startups as it is with most things in life. You will be giving yourself a leg up by putting yourself in the right milieu. Along the same lines, there is the General Assembly, a kind of campus devoted to innovative entrepreneurs and collaboration. Micro Office also caters to entrepreneurs and hosts coffee breaks in their Flatiron District space to encourage collaboration. Who knows who you might meet and what this could do for your startup! On the same note, there are ways of networking and meeting people who could potentially help your startup grow outside the office through the NY Tech Meetup. Every month, nine or ten companies get five minutes each to demo their ideas to New York's tech community, and this is an excellent resource for many entrepreneurs.
So in the end, it's not about having the sleek and fancy office space that's going to make your startup launch into success. Putting on fancy clothes might feel nice, but that alone isn't going to change who you are. If you invest your time in the ideas, save yourself a little risk by hanging out in coffee shops, and connect with like-minded people, there is no saying what opportunities might come along.