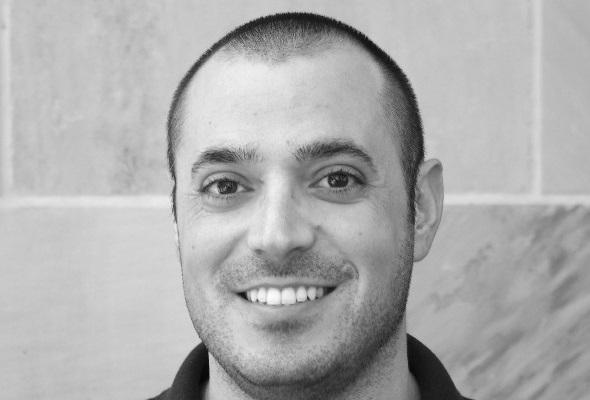 Over the past weekend (September 10th & 11th), I attended my first ever Hackathon at TechCrunch Disrupt — an amazing experience for one such as me (a former "corporate techie" and recent startup entrepreneur). However, there are clearly a few things I learnt over this first Hackathon and thought it worth sharing.
Find out about startup economics
First things first
If you're a techie in a startup, considering joining a startup, starting your own startup or anything on those lines, you should definitely make it a point to attend a similar Hackathon — if you manage to get into the TechCrunch Disrupt Hackathon, all the better! So, first thing to do: know when these events are held and make sure you apply well in advance!
Prepping for the Hackathon
The Hackathon runs for some 24 hours — the SF 2011 hackathon started at 12.30 on Saturday and ended Sunday around 3pm. So be ready for a long day! On the other hand, don't worry too much about sleep, food or drinks: TechCrunch and their event sponsors provided everything! Really, there was enough food, drink and snacks to keep all 900+ attendees up and running! The most important things you WILL need, however, are: your laptop and charger (seriously — you forget your charger, you're done!), pen and paper. That's it. You'll probably work all night anyway, so I wouldn't bother with sleeping bags or anything of the sort! And if you're not working overnight, you should be talking to others and networking!
You should also have a few hack projects in mind. I had a few simple ideas to work on, but joined the "collaborating" group just before the Hackathon started and met a few other techies with some other interesting ideas. In the end, I ended up working with another guy I met at the Hackathon and we created a really interesting tool in less than 20 hours!
Hack Ideas
Speaking of ideas/projects to work on, here's a very small piece of advice: make it VISUAL! The hack we created at SF2011 had a very simple UI, but a very strong backend (it basically collected data from lots of sources — Facebook, Google Calendar, Google News, TechCrunch, etc, etc) and created "daily briefings" (containing upcoming events, birthdays, headlines, daily deals etc) and converted all that text into a meaningful "wake-up call" using the Twilio API.
However, while useful, it was really hard to demo that. Bear in mind, you will only have 60 seconds to present — and having people listen to something on your phone or laptop is not easy! On the other hand, presenting a cool sleek functional UI is a lot easier. So my 2 cents here — try to pick a hack/project that is easily presented on stage.
Presenting
Hackers at the TechCrunch Disrupt SF2011 Hackathon presented a total of 130 hacks — pretty impressive! But that means the 60 seconds you get to present really is just 60 seconds. So, few things to bear in mind here:
Prepare your speech in advance — run through it with a timer
Use up ALL your 60 seconds — don't run through too fast, but don't take too long either. Just make good use of the entire 60 seconds you have on stage!
Prepare your laptop for the presentation. You get the specs for resolution, setup, etc, etc — READ THEM! You'll only waste your own 60 seconds if you don't prepare!
Make sure you presentation is as visual and self-explanatory as possible. Make it a pitch. Explain the problem, focus on the solution.
Try to make your presentation memorable — some teams had loud catch-phrases, some others had a funny, memorable product. Whatever works, right?!
Sponsors and Participants
Simply put — take advantage of all the people around you! At SF2011, there were a good 20 or so API providers and sponsors: go speak to them, see what they're doing, see what they're offering. The Hackathon is also a great opportunity to meet other coders, hackers/co-founders. Go around, speak to people, ask what they're doing, share your own ideas. That's what it's all about.
Finally
Do your best, get your hack done and present on stage. It may be daunting, but it's worth it all. I presented together with my 'hack-partner', and we got 2 tickets to TechCrunch Disrupt! We didn't win anything else (that's for next time!).
At SmartAsset, we were seriously weighing the ups and downs of paying $2,000 to attend TechCrunch Disrupt, but finally decided against it — given the stage we're at. On the other hand, using a few flight miles and crashing on friends' couches for a few days to attend the Hackathon was definitely doable. And in the end, we managed to do both!