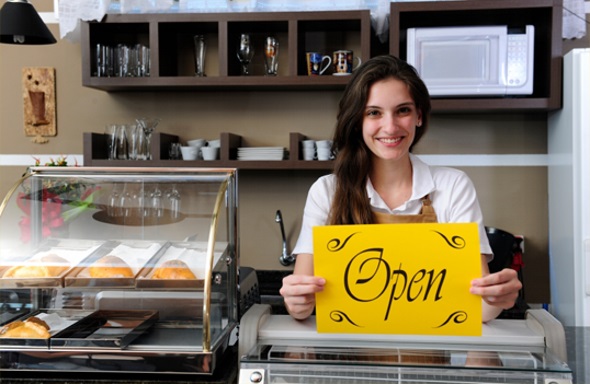 You've got dreams of being your own boss and have an idea for your own venture. However, if you're overwhelmed by the thought of the money necessary for such a bold endeavor, don't despair. Here are some strategies you can employ in starting your business that will stretch your startup dollar much further.
Find out now: How much do I need to save for retirement?
Think Frugally
First things first – it's time to develop a cost reduction mindset. It's a good idea to avoid the notion that profitability only comes through a traditional top line sales oriented strategy. Every time you're writing a check or paying an online bill, think about whether you are actually getting the best price for what you are purchasing or if the expense is even necessary in the first place. In no time, you'll find yourself developing a critical eye toward your business's cash disbursements and mold your thinking into that of a lean entrepreneur.
5 Common Mistakes That Can Sink Your Startup
Learn to Buy Strategically
Many common items used in your business can be purchased at deep discounts if you know how to shop wisely. Whenever possible use wholesale clubs for common office staples such as supplies or equipment.
Affinity groups such as trade associations or alumni clubs also frequently have pre-negotiated discounts on many goods and services. Make sure you are aware of these programs, and use them as a basis for comparison when reviewing prices of items you typically purchase.
Become a Social Media Maven
If you don't already know a lot about social media, it's important to get yourself acquainted with it soon. Never before has a time existed where the corporate playing field has been leveled through the free PR offered by such household names as Facebook, Twitter, LinkedIn and Pinterest.
It's a good idea to get your business heavily into these social media venues early to make your products and services known. This can help boost your reputation and image. Remember to keep your content fresh and continually engage with your audience to build trust in your business's brand.
Minimize Bank Account Fees
If you're not careful banks can nickel and dime you with fees. Selecting the appropriate type of bank account for your business will take you a long way toward minimizing or completely removing monthly bank charges.
For example, if you know that you will only process a handful of transactions per month, avoid selecting a larger premium account with high minimum transaction limits and higher monthly fees. You can always switch and upgrade your account later as your business grows.
Also keep yourself organized and avoid requesting special services of your bank such as copies of paper documents, as you will rack up unnecessary fees. Look into community banks as a place to develop your banking relationship, as many offer better startup account options for small businesses.
Hire interns
Don't overlook one of the best untapped sources of energetic and enthusiastic talent. Students and recent graduates desiring to cut their teeth in a new industry will afford you a wealth of talent that can be put to good use in your business for little cost. Try contacting the placement office of college campuses near your business, as that is one of the best sources of interns.
Learn to barter
If you have a product or service that you can trade with another vendor, try bartering. A small company dealing with the same startup issues as yours will likely be more receptive to such an arrangement. Even professional service organizations such as law or accounting firms may be willing to barter with you, resulting in substantial savings on many expenses you would have to pay otherwise. The important thing to do is to ask.
Save on an office
With the advent of so many virtual technologies such as Internet phone services, video conferencing and online collaboration tools, many businesses can function without physical work space. Take advantage of these tools and avoid the expensive investment in office rent if you can.
One other option you may consider is using a mailbox service with a physical street address giving your business more credibility, especially if you don't need an office for visitors or employees. If your type of business doesn't make a virtual scenario feasible, consider using shared office suite services offering a package deal that includes a receptionist, telephone service, and access to conference rooms.
Are You Ready to Be an Entrepreneur?
Learn to be prudent and resourceful in managing your overhead, and you'll see immediate results to your bottom line that can help stretch your overhead dollar further.
Photo Credit: flickr
About Laurence Sarner
Laurence Sarner is the founder of Kayllan Publishing (www.kayllan.com) and is an author who has published articles for accounting newsletters and magazines. He is a former CFO and CPA who has worked for such prestigious organizations as PriceWaterhouseCoopers, PepsiCo and Disney. Currently, he is developing the Chintzy CFO publishing imprint consisting of a series of "how to" business books. He holds an MBA from the Wharton School of the University of Pennsylvania.