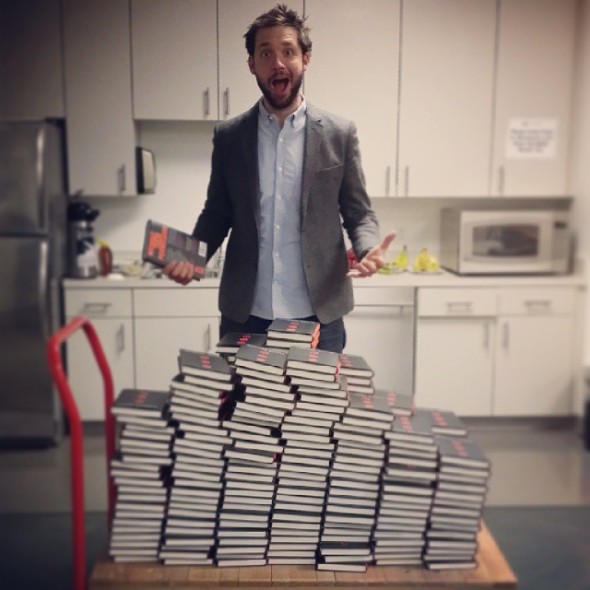 Alexis Ohanian, one of the founders of reddit, is now the author of a best-selling book, Without Their Permission. Ohanian took the time to answer some of SmartAsset's questions. This wasn't an easy task – he's currently on an intense bus tour visiting colleges around the country.
Find out about startup economics
What is the biggest thing you learned from starting reddit that you carry with you today?
Make something people love. And give lots of damns. Also, people love cute mascots.
How did you decide what you wanted to do after the sale of reddit?
The first thing I did was upgrade my dad's season tickets. I stayed on for a little over three years to keep growing the site, then I left to volunteer overseas in my homeland, Armenia for three months as a kiva.org fellow. That was an opportunity I'd been waiting my whole life for.
One of the things you have focused on since then is charity. Why was that important to you? How can other entrepreneurs incorporate charity into their businesses?
I'd love to see us all take a smaller-scale Buffett Giving pledge, like a tithe, even if it's just to back amazing new non-profits like watsi.org or back a certain total $ amount of kickstarter campaigns. I want to get people excited about making the world suck less. Poverty porn is the worst.
Why did you want to put your story into a book?
After my TED talk, a few editors reached out to me over facebook about writing something. I put it off for a bit, but then during the SOPA PIPA fight I realized I needed to get these ideas of the power of the open internet to as many people in the mainstream as possible. Hence the book and the 150-stop bus tour.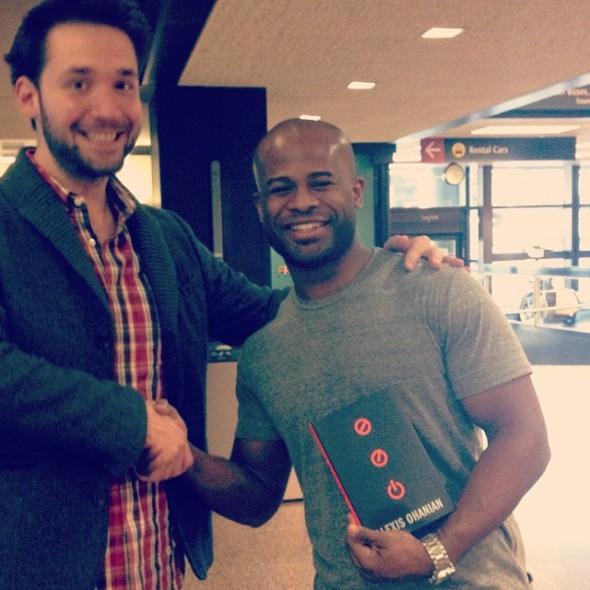 Who can benefit from reading this book? Who is it aimed toward?
Anyone with an idea they want to share with the world, or anyone who just wants to see the best ideas come to fruition.
You are very available to readers/fans with Twitter, Facebook and on your book tour – why and how does this help you (and them)?
Gotta walk the talk right? I say give lots of damns, more than anyone, and I mean it. I get inspired by meeting people online and offline who are being awesome and doing what they're passionate about online and in the process making the world suck less. I think it's a big part of why WTP debuted as a national bestseller.
Obviously, you're touring college campuses but is there an age limit to using the Internet to make big changes?
Not at all! But I want to give these students the talk I wish I had when I was an undergrad, because there is no better time than when you've got your room & board covered to learn new things and ship ship ship!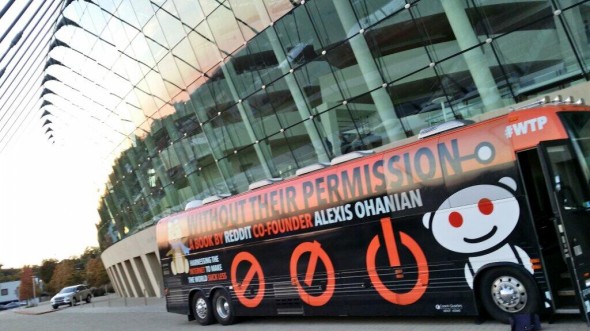 Can you share what life is like on a bus tour? Is it as glamorous as we imagine?!?
According to our awesome bus driver, Bruce, we're the nerdiest group he's ever toured around with. It's fun having a roadtrip where you never need to drive, can play GTAV, and take a nap as though you were in your living room.
As we know, many startups fail, what would you say to someone who has tried and not been successful? What about someone looking to start their first business?
Failure is a big part of the equation. It is something we all face as entrepreneurs and like I am fond of quoting: "Sucking is the first step to being sorta good at something." Go forth and suck. Failure is an option. As long as you're learning from it and improving, it's just a part of the process.
Besides sleep when the tour finishes, what's next for you?
Big plans in my beloved Brooklyn! Stay tuned….
Related Article: 3 Places to Live if You're a Tech Guru (Besides Silicon Valley)
Photo Credit: alexisohanian.com