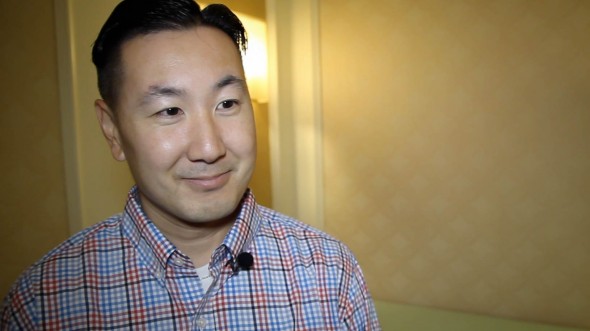 Steve Chou didn't plan to start an online business. But when his wife got pregnant, she decided she wanted to quit her job. The couple knew they needed to find a way to replace her six-figure income to continue to live the life they wanted. Now they run a successful business, along with a blog about how they do it. We caught up with Steve for this edition of SmartAsset Talks.
Find out now: How much do I need to save for retirement?
Steve tells us he and his wife quickly learned there are pros and cons of running your own business. He says it was tough in the beginning because he didn't have the same support that you normally get at a full-time job. But he says once things got going, it became a lot easier. Check out the above video to hear more from Steve about starting an online business.
Related Video: SmartAsset Talks to J. Money of Budgets are Sexy
Ultimately, Steve explains that making money with your own business is a whole lot better than working a day job for someone else. The most important thing for his family was the flexibility. Steve's wife was able to be at home with their kids and run the business at the same time. In addition to the monetary gain it brought, Steve says the pride of building a business from the ground up had a real impact on the couple's self-esteem and confidence.
Related Video: SmartAsset Talks to J.D. Roth
Thank you so much to Steve for joining us at SmartAsset Talks! This is an ongoing vlog (video blog) series with some of your favorite bloggers and personal finance experts. Keep checking back here for interviews – once a week we post them right here on the SmartAsset blog.
Photo and Video Credit: Walter Tyler