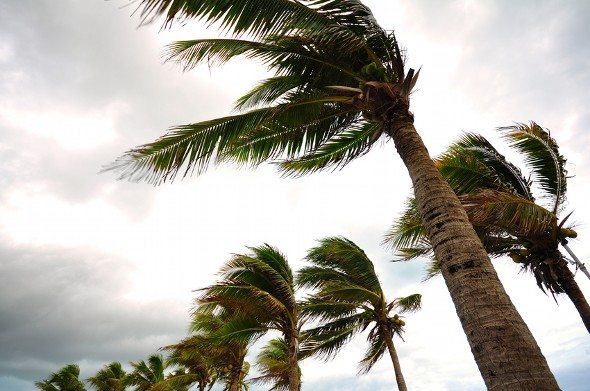 Hurricane season begins May 15 in the East Pacific Ocean and June 1 in the Atlantic, the Caribbean and the Central Pacific Oceans. But the season typically reaches its peak between mid-August and late October. If you live along the coast, it's a good idea to board up your windows and doors and ensure that you have enough food and supplies. If you're a business owner, it's also important to be ready for the worst-case scenario. Check out several ways that companies can protect themselves during hurricane season.
Check out our investment calculator.
1. Have an Emergency Plan
It's important to ensure that you and your employees remain safe in the event of an emergency. Before hurricane season begins, it's a good idea to outline a plan for the company to follow when disaster strikes.
For example, it might be wise to decide how employees (and clients) will stay in contact with each other if they're trapped at home during a hurricane. In case the hurricane hits while you're in the office, it's a good idea to map out an escape route in advance. Ensuring that everyone is on the same page and conducting drills regularly are also essential if you want to be adequately prepared to face a bad storm.
2. Create a Hurricane Survival Kit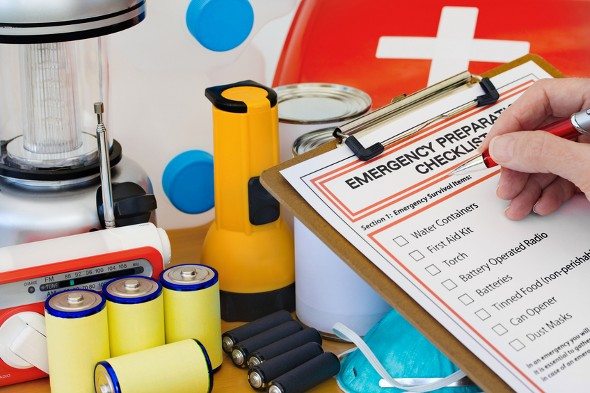 It doesn't hurt to have a disaster preparedness kit for your home and your workplace. At your office, it's a good idea to have plenty of water and non-perishable food that your employees can eat if they're stuck at work when a hurricane approaches. The Federal Emergency Management Agency recommends that you have enough to last for at least three full days.
Other items to include in the budget for your office kit include extra garbage bags, a first aid kit, a radio, batteries and flashlights. If there's a power outage, you'll need to also have tools that you can use to shut off utilities like heating and air conditioning units. And if you have company cars, it might be a good idea to make sure they have full tanks of gas so that you can evacuate the premises if needed.
Related Article: 10 Things You Need in Your Winter Survival Kit
3. Assess Risks and Potential Hazards
Would your office space be protected from extreme winds? Are there any repairs that need to be completed so that it's less vulnerable to flooding? Answering these questions and having a professional inspect your building are important steps to take in order to avoid a crisis.
4. Protect Data and Private Information
If the power goes out during a hurricane, you wouldn't want to lose any data that you need to run your business. That's why it's a good idea to back up your computers and plan ahead so that you can store important files in a secure area. Consider using an online service like Carbonite or Dropbox that automatically saves your information and allows you to access it from any location.
5. Make Sure You're Properly Insured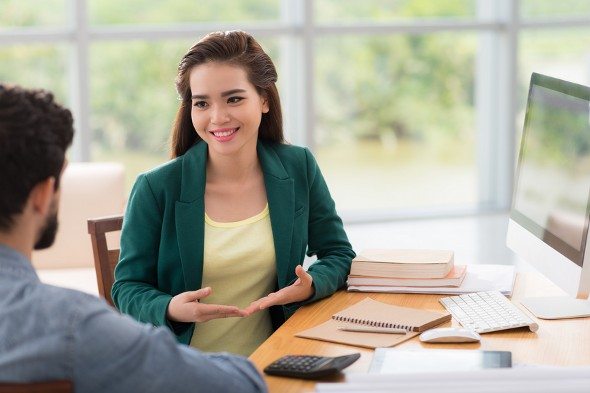 Without enough insurance coverage, damage from a hurricane could leave your company in a financial mess. While your insurance policy will likely cover the cost of a leaky roof or broken pipes, it probably won't do anything about flood damage. Sometimes, commercial property insurance policies don't cover wind damage either.
While you can purchase a separate flood insurance policy through a private insurer or the National Flood Insurance Program, it usually takes a month for coverage to officially begin. That means you probably shouldn't wait until June or July to start looking at policies.
Some states have wind and hurricane insurance deductibles for homes and commercial properties. Generally, these deductibles are equal to a percentage of the insured property value. In other words, you would have to pay a certain percentage out of pocket before the insurance policy kicks in.
Find out now: How much life insurance do I need?
Final Word
If your business headquarters are in a hurricane-prone area, it's important to know what you're going to do if a hurricane heads in your direction. While you won't ever have complete control over what happens during a hurricane, taking extra precautions can go a long way in ensuring that you and your employees are safe.
Photo credit: ©iStock.com/behindlens, ©iStock.com/Pixsooz, ©iStock.com/DragonImages