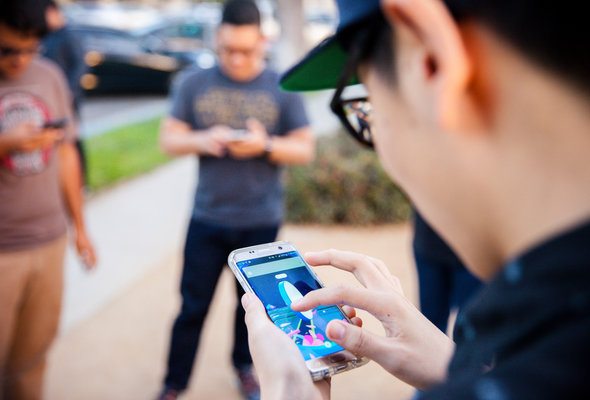 Pokémon Go is taking the country by storm. You may have seen people walking or biking in your neighborhood, phones outstretched. For small businesses, the Pokémon Go craze can be a great opportunity to boost profits. Here's how some businesses are turning the trend to their advantage.
Check out our student loan calculator.
1. Becoming a PokéStop or PokéGym
Some businesses are lucky enough to be near PokéStops and PokéGyms. Others have successfully requested that PokéStops or PokéGyms be added near them. If you're a business owner you can do this through Pokémon Go support.
Once a business becomes or is near to a PokéStop or PokéGym the business owner can advertise that fact online, on Facebook, in marketing emails or on dedicated Pokémon Go maps. Word spreads quickly in the Pokémon Go community, through friend groups and on Yelp. Business owners are hoping you'll do a little shopping, drinking or eating while you're stocking up on Pokémon Balls and Pokémon Eggs at their PokéStop.
Some businesses are teaming up to attract customers through Pokémon Go crawls. If a few neighboring bars, restaurants, cafes or stores can all attract Pokémon they can also attract customers who want to "catch 'em all" efficiently.
Other businesses are getting customers involved in the quest to lure more Pokémon. For example, there are reportedly coffee shops and bars that promise to buy a new Lure Module for every x number of drinks sold. Other businesses are giving discounts to customers who drop a lure while in the shop, restaurant, cafe or bar.
Related Article: How to Make Money on Facebook
2. Activating Lure Modules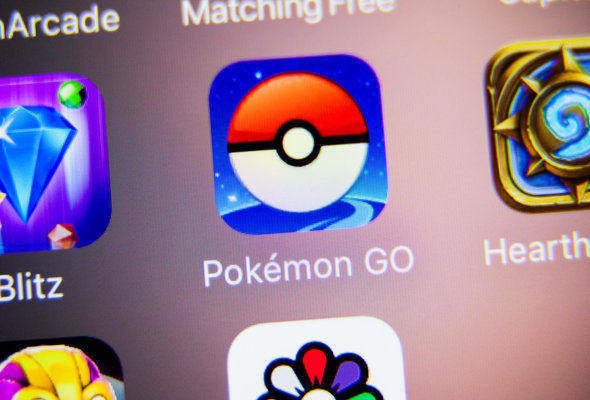 The next step business owners are taking after finding PokéStops near them or turning their business into a PokéStop? Activating a Lure Module.
A Lure Module brings extra Pokémon to the area for 30 minutes. You can buy multiple lures at a time using Pokécoins. The Lure Modules are relatively inexpensive, so businesses have the potential to bring in a lot more foot traffic after spending a small amount of money to lure Pokémon.
If you walk around a business district you'll probably see signs encouraging Pokémon Go players to enter and catch Pokémon. Business owners are spreading the word by posting pictures on Instagram of Pokémon in their businesses, or by offering promotions to players. If you're the first to identify Pokémon in a local business you might get a gift card or a free drink as a reward for sharing a picture of the Pokémon online.
Related Article: How to Make Money on Instagram
3. Pokémon Merchandise
Merchandise tie-ins are big business for movies and video games, so it's no surprise that Pokémon Go merchandise is helping boost profits. You may have seen Pokémon-shaped pastries, rice balls or latte art at local businesses in your town or city. All that themed merchandise is designed to draw in new customers who are fans of the game.
Also profiting are phone companies, which are offering deals on upgrades for those who want to play the augmented reality game but whose phones aren't up to the challenge. And some enterprising individuals who don't have a brick-and-mortar business are profiting by selling bottles of water to thirsty Pokémon-hunters.
Bottom Line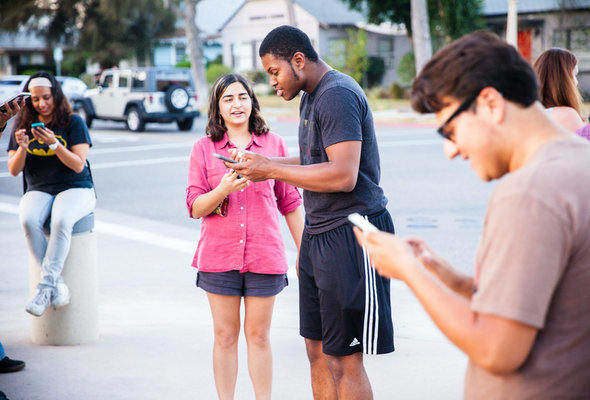 Some businesses are profiting from the Pokémon Go craze without even trying. Being near a PokéStop or PokéGym, or between two business that have activated lures can increase foot traffic and business profits even for establishments that aren't doing anything to attract Pokémon-hunters. If you own a business and you haven't capitalized on the trend, why wait?
Photo credit: ©iStock.com/adamkaz, ©iStock.com/adamkaz, ©iStock.com/adamkaz