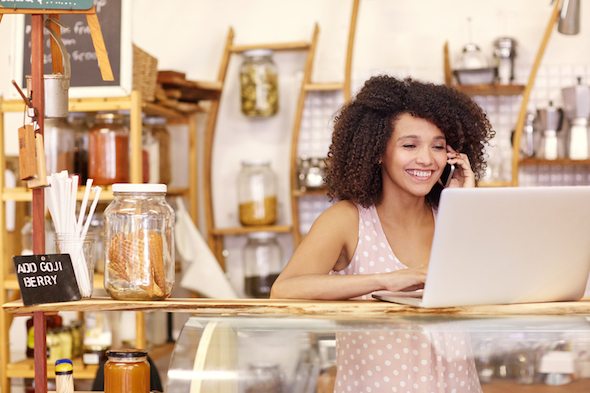 Small business proprietors have an uphill battle when it comes to promotion. Not only do they have to compete against other companies in the small business arena, but against much larger corporations as well, many of which have national marketing reach. Fortunately, there's still a lot they can do to make their businesses shine locally.
Check out our personal loan calculator.
1. Specialize
Offering a product or service no one else does is one way to get customers coming back. After all, other than good will towards local businesspeople, why should people patronize you unless you can give them something special?
If you run a bakery, for example, it can be a good idea to try out unique new recipes until you find a hit. (Remember the cronut?) Or, find a skill you or your employees have that could add to the service you provide and put it to use.
Related Article: The True Cost of a Cronut
2. Engage on Social Media
Customers expect a very personal response when they contact a small business on social media. It's important to make sure any grievances expressed are dealt with promptly and helpfully, deal with intractable or rude customers offline (arguing on social media is bad form for anybody) and let your wit and personality shine through in postings.
Above all, deal with social media like a professional. Make sure to use an analytics program and to develop an official best-practices policy. Sloppiness online can hurt a small business more than it helps.
3. Join a Small Business Advocacy Group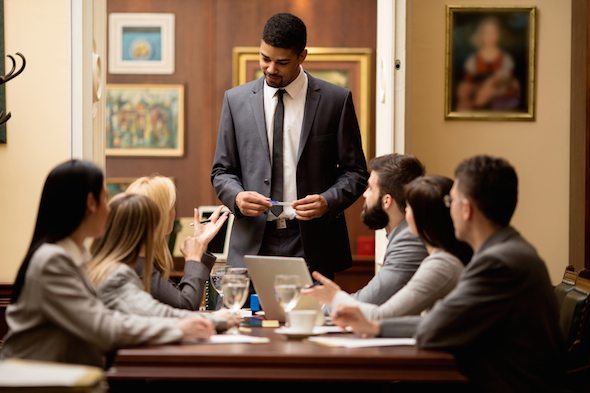 The small business grind isn't something you have to deal with alone. The U.S. Small Business Administration has resources for small business owners looking not only to compete, but to cooperate.
By engaging with small business proprietors who aren't necessarily in your local area, you can learn from what works for them and use that in your own business.
Related Article: All About Small Business Grants
4. Participate in Community Events
One of the best ways to get your business' name known by local residents is by actually mingling with them. Summer is a time for parades, outdoor art festivals, food festivals, and similar events in city neighborhoods and small towns across the country. These things usually need the support of a lot of businesses to happen.
Being a vendor at a food fair or farmer's market, for example, can bring a lot of attention to your main restaurant or specialty food business.
5. Be an Asset to Your Community
This goes hand-in-hand with the previous tip. As a local businessperson, it's not only your obligation to be a positive force in your local area, it's good for business too.
Whether it's through working with local charities or food banks, helping to provide scholarships for local students or offering paid internships with meaningful experience for young people who may still be in college or just entering the workforce, the good will generated can be immeasurable.
6. Get Written Up
Being profiled by a local newspaper or blog is a free way to get quality exposure. Of course, this means you have to run a notable enough small business to attract the press in the first place.
But if a journalist contacts you, it's a good idea to put your best foot forward in the profile and show your friendliest public face for the local community. If you come off as appealing, locals will want to visit your business and get to know you. That's free marketing!
Related Article: Top 10 Components of a Good Business Plan
7. Find the Right Space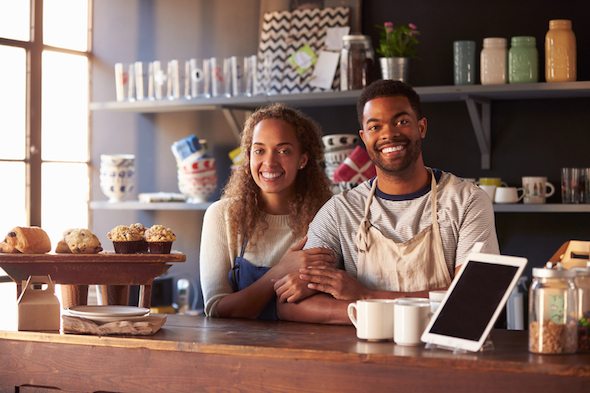 Location, location, location. This axiom isn't just for real estate agents; small business owners would do well to heed it. Sometimes the thing your small business needs most is just better auto or foot traffic.
When opening a first or new storefront, it can be a good idea to first observe where people are walking in your town or neighborhood and at what times. Better visibility could be more than worth a higher rent.
Photo credit: ©iStock.com/mavoimages, ©iStock.com/pyotr021, ©iStock.com/monkeybusinessimages