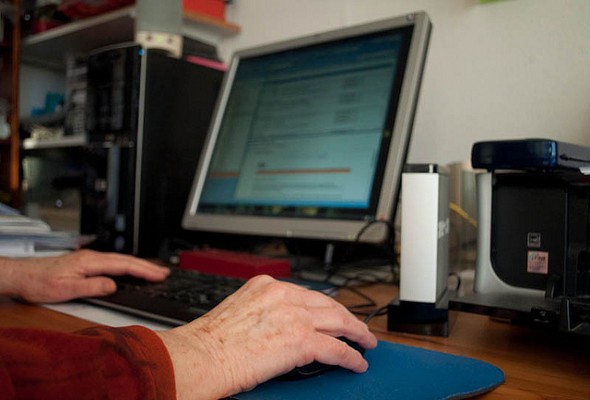 Starting a business might sound difficult and expensive, and in some cases it is. But not all businesses fall into this category. In fact, many small businesses are easy to start and don't require much capital investment upfront.
Find out now: How should I save for retirement?
The benefit of starting a business with a low initial capital investment is that you may not have to take on any debt to get started. Even if you do have to take on a business loan, you may be able to start with a small line of credit or a personal loan that decreases your risk for loss.
Does that sound too good to be true? Well it's not. Here are five businesses that are easy (and cheap!) to start.
1. Furniture Refurbishment
If you love antiquing, furniture refurbishment might be a good business to start. In my rural hometown, there is more than one successful furniture refurbishment business, partially because it doesn't take much initial investment capital. You do need to have a garage or other work space, and you'll have the initial investment of buying a few antique pieces to get started.
Luckily, there are lots of places where you can find antiques in need of a makeover. Estate sales, antique stores, some garage sales and even sites like Craigslist can all be sources for finding furniture without spending too much. Just make sure you mark up your final product enough to make a profit, but not so much that you can't find a buyer.
5 Questions to Ask Before Turning Your Hobby into a Business
2. Babysitting or Pet Sitting
Starting up a babysitting or pet-sitting business is a good idea if you have time on your hands. Neither business is very expensive to start, but both businesses can take a lot of time. Be prepared to spend evening, weekend and holiday time working as those are popular times for parents to need a babysitter while they go on date nights and for families to need someone to watch their pet.
Business expenses are minimal as most pet owners provide everything needed to care for their pets. With babysitting, you won't have to supply any toys or entertainment if you are watching the kids in their own home.
3. Crafting
There are lots of different types of crafts you can make and sell for a profit. Crafting businesses are easy to start and the only necessary investments are the supplies and equipment needed to make your final product. One word of caution: It can be difficult to make a "living wage" with a crafting business, especially if you have to pay full retail price for your supplies. But if you love creating, this can be a way to make some money while doing something you enjoy.
4. House Cleaning
Cleaning is usually one of the most dreaded tasks of running a household. Many people are more than willing to pay someone else to do it for them. Starting a housecleaning business has virtually no startup costs, as long as you already have reliable transportation to get you from place to place and require your clients to provide the cleaning supplies, rags, vacuum, etc.
5. Online Freelancing
If you are good with computers and have a talent for writing, organizing, managing websites and social media or designing websites, starting an online freelancing business is fairly easy. Basic costs involved to start an online freelancing business include having a reliable internet connection and a working computer. Sometimes there are a few other costs involved depending on how you decide to set up and run your business, but overall an online freelancing business can be run with fairly low overhead costs.
5 Common Mistakes That Can Sink Your Startup
What type of business have you thought about starting? What are the costs and requirements involved with starting it?
Photo credit: flickr