This is not a picture of Silicon Valley. But it is a picture of a start up hub.
Find out now: Is it better to buy or rent?
Beyond the Bay Area
The Bay Area is known for its extremely high concentration of tech geniuses who are constantly changing the internet around and making our phones obsolete. This makes it a pretty logical starting point for those looking to break into the industry. There are always new companies opening up and opportunities are plentiful.
Related Article: 5 Places to Live if You Are Young, Broke and Single in the West
The bad news is that the cost of living is among the highest in the country by a significant margin. So, before you pack away your favorite coding underpants and head to the west coast, consider some up-and-coming alternatives to Silicon Valley in the tech industry.
The Spread of Startups
Startups are having a significant effect on the way our country views business. Young people are foregoing corporate jobs for a shot at throwing their creativity and skills into a small company in order to make something new and exciting.
While startups rise and fall at an accelerated rate, the industry at large is growing. Once resigned mainly to Silicon Valley, startup "hubs" are now spreading to different sections of the country and world, invigorating local economies and transforming towns into creative petri-dishes for tech-lovers.
The Signs of a Startup Hub
The Atlantic implicates the "ethos of the creative class" in the growth and spread of startup culture. They liken the startup environment to that of musicians or filmmakers who have thrown themselves wholly into a creative venture.
While I doubt American communities are welcoming with open arms groups of drugged-out rock star software developers who throw wild parties and trash their apartments, it is certainly a helpful comparison. Communities that foster these environments need to be open to change and willing to cater to a group of well-educated, highly intelligent young professionals with unique tastes.
Related Article: SmartAsset's Q & A with Alexis Ohanian
More important than the surrounding area, according to Y-Combinator co-founder and general startup wizard Paul Graham, are the people who inhabit these communities. Graham says that the most beneficial aspect of these hubs is the likelihood that you will have a chance encounter with exactly the person you need to meet at exactly the right time to solve whatever problems you may be facing.
The spirit that startups are in it together and will collaborate with each other for no other purpose than they can is what makes these communities so unique and imperative to startup success. It also makes for an immensely satisfying experience for those with that unquenchable desire to create something novel.
These environments can be found in more places than Silicon Valley. Here are some places worth considering if you are trying to get into the startup game:
Austin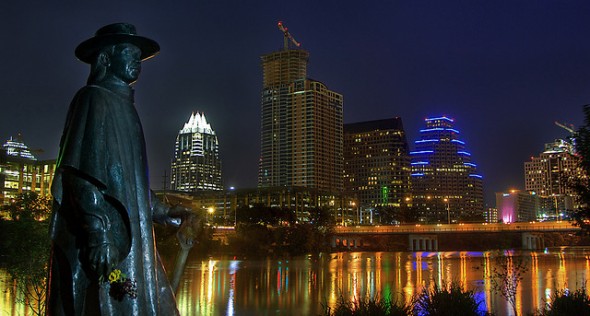 Avg Developer Salary: $82,000
Notable Startups:
Famigo – Safe smartphone entertainment environment for kids.
Invodo – Data driven video programs to engage and convert shoppers.
RecycleMatch – Online marketplace for reusable waste or material byproducts from companies. Like craigslist, but for industrial refuse.
Why should I move there?
South by Southwest, Austin City Limits, they have a thing called "Startup Week" that sounds pretty awesome, and Austin is generally just a pretty hip place to be.
Related Article: 5 Places to Live if You're Young, Broke and Single in the South
Boulder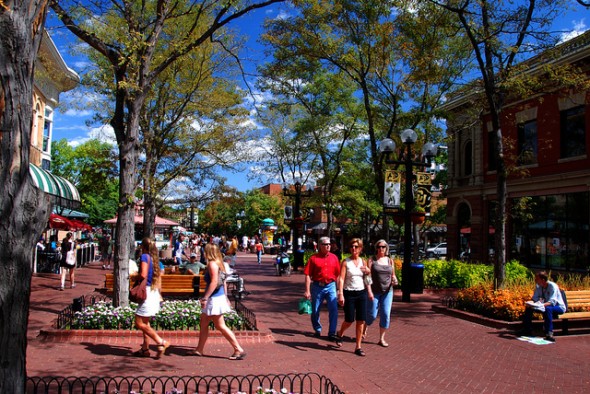 Avg Developer Salary: $83,000
Notable Startups
Epic Playground – Real time audience data and analytics for marketing and engagement.
Sendgrid – Manages custom, high capacity email systems for companies like Pinterest and Spotify.
Trada – Crowdsourced advertising experts.
Why should I move there?
Boulder was ranked no. 1 city to live in by Men's Journal. It's a college town so you know there is a ton of fun stuff to do at night, and who doesn't want to look at the Rocky Mountains all day? Just take a look at the beautiful picture at the top of the article!
Boston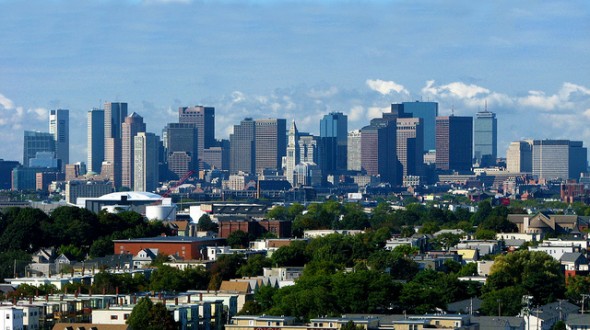 Avg Developer Salary: $109,000
Notable Startups:
Rethink Robotics – Making big robots with calming eyes to work alongside humans on assembly lines? Very well.
Recorded Future – Uses data trends on the internet to predict the future.
Formlabs – Developing high quality 3D printers for anyone to use.
Why should I move there?
Tons of talent from MIT and Harvard to work with, great pubs, and the opportunity to create new technology with the backdrop of rustic New England charm.
Related Article: 5 Places to Live if You Are Young, Broke and Single in the North
Photo Credit: Mat_Zy; Knowsphotos; Let Ideas Compete; gsmgreg75