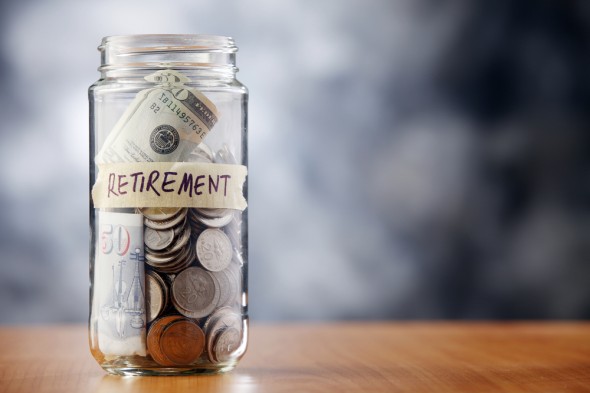 <
It's a great feeling to receive your first paycheck after you graduate from college. You can rent a better apartment, pay off those student loans and have more freedom to spend your money than you did before. However, one mistake that many people make is that they don't realize how important it is to focus on saving money instead of spending it all. Once you have begun a career in your field ,whether it is business, education, health services, or another area, when and how should you save your money for retirement?
How Does My Career Affect My Ability to Save for Retirement?
Depending on what you studied, your degree (whether it is Associate, Bachelors, Masters, or Doctorate) and your current career (or what it will be), you might begin saving money for retirement at a different age than when someone else will begin the process. Most people should begin to look into saving plans as soon as they start their careers in their 20s.
But even before college, one can begin to save by investing in a portfolio with their savings and earnings from jobs during high school. The sooner you save, the more you earn each year for retirement so that by the time you have retired, you have saved about 10% of your total income in your pension plan.
How Can I Save for Retirement Now?
There are many different ways to save money for retirement during your career. While saving money for retirement is a good thing, there are some risks to keep in mind as well. But first, here are two retirement fund plans: IRA and 401(k) that you should take into consideration so you can begin saving with your first paycheck.
With an Individual Retirement Account (IRA), you can save about $5,000 per year if under 50 years of age and $6,000 if you are over 60 years of age. There are two common, but different types of IRA plans to select: the traditional and the Roth IRA. The traditional IRA has many benefits such as not having to pay taxes upfront. It also helps your money to compound faster. With a Roth IRA, the money you put into the account will have already been taxed so that you do not have to worry about paying taxes later and therefore your earnings can grow each year without being taxed. This is great if you predict having to pay high taxes in the future.
A 401(k) plan is a tax-deferred savings plan in which you agree with your employer how much money you wish to be set aside to save each year. Sometimes you can put in 15% of your annual salary, but an employer may only allow a percentage that is less than that amount because in some cases they will be able to match that amount.
You can build a diversified stock profile with a 401(k) plan, but different levels of risk exist for different stocks. Also, if you take out any money before your retirement (usually around the ages of 55-65), you will have to pay a tax on the process and a 10% fine to the IRS.
Other Factors to Consider
It's important to start saving early, but it's especially important to make sure you have a stable bank account. If you have any debt from student loans or elsewhere, be sure that you are budgeting to pay them off while saving for retirement. Also you don't want to count on your retirement account for emergencies. Start a separate emergency fund. In case any unfortunate events should occur, it's best to have cash available in the bank because some pension plans forbid people to take out money before their retirement. Try to have 3-12 months' worth of money saved in an account for emergencies like unexpected medical bills, job loss, etc.
Now that you know how to begin saving for retirement after college, which plan will you decide is best for you?
Tips for Getting Retirement Ready
Start early. If you've just graduated from college and are already thinking about saving for retirement, that's great. The sooner you start saving, the longer you'll have to reap the rewards of compound interest from your 4o1(k) or IRA.
Work with a financial advisor. According to industry experts, people who work with a financial advisor are twice as likely to be on track to meet their retirement goals. A matching tool like SmartAsset's SmartAdvisor can help you find a person to work with to meet your needs. First you'll answer a series of questions about your situation and goals. Then the program will narrow down your options from thousands of advisors to up to three registered investment advisors who suit your needs. You can then read their profiles to learn more about them, interview them on the phone or in person and choose who to work with in the future. This allows you to find a good fit while the program does much of the hard work for you.