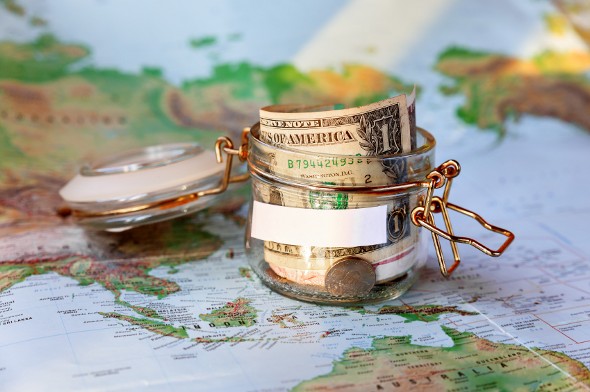 In the final stretch of his presidency, Obama has made it his mission to encourage states to make it easier for workers to save for retirement. Currently, there are almost 70 million Americans without employer-sponsored retirement plans. While many states are making an effort to develop new savings vehicles, five of them are ahead of the curve. Read on to find out which ones have already created their own retirement savings programs for their residents.
Find out now: How much do I need to save for retirement?
1. Illinois Secure Choice Savings Program
In January 2015, Governor Pat Quinn signed off on a law permitting the creation of the Secure Choice Savings Program. The initiative, which will reportedly be available beginning in 2017, will automatically open Roth IRAs for Illinois employees without 401(k)s, 403(b)s or similar retirement plans. The savings will come from payroll deductions, so the funds that go into the Roth IRA will be taken straight from employees' paychecks.
The deduction is expected to be 3% of each worker's pay, but employees can save more or less than that if they choose to. Anyone who doesn't want to build their nest egg through this state-run program can opt out of it.
The Illinois initiative intends to help private-sector employees at smaller companies increase their savings, since these employees are less likely to have retirement plans at work. And although 1.2 million people are expected to benefit, not everyone will be eligible for the new savings account. To qualify, you must work for a company that has been in existence for at least 2 years and that has at least 25 employees.
2. Oregon Retirement Savings Plan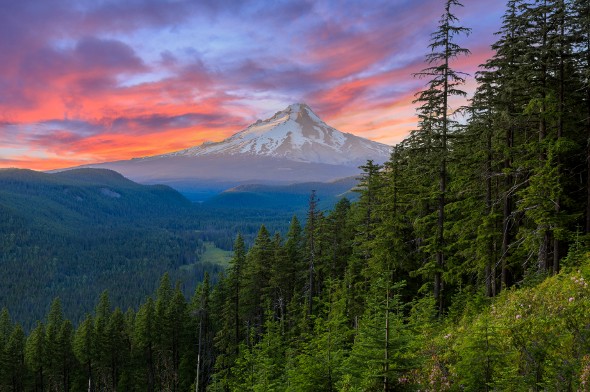 Under the Oregon Act of 2015, the state agreed to invest in a retirement initiative that would offer tax-deferred defined contribution plans to employees of small businesses. The program is expected to begin on July 1, 2017 and employees will be enrolled automatically. Employees will have to opt out if they're not interested in participating.
Employees who like the new retirement option will have a portion of their pay deducted from their paycheck and saved for them. Unlike the Illinois plan, the Oregon plan doesn't come with a minimum number of employees a business must have before it's required to participate in the program. The Oregon plan also doesn't limit the fees that can be charged to manage the accounts (although they're supposed to be low).
Check out our 401(k) calculator.
3. California Secure Choice Retirement Savings Program
California's retirement savings program will enroll private sector workers in IRAs, as long as they don't have an existing employer-sponsored plan and they work for a company that has at least five employees. Just like the Illinois retirement initiative, California's automatically deducts 3% of workers' wages, although that percentage might ultimately change and be as low as 2% or as high as 5%.
The Secure Choice Retirement Savings Program was initially developed in 2012. The governor of California recently signed a law allowing the savings plan to be introduced and it's likely that it will officially launch in 2018.
4. Washington Small Business Retirement Marketplace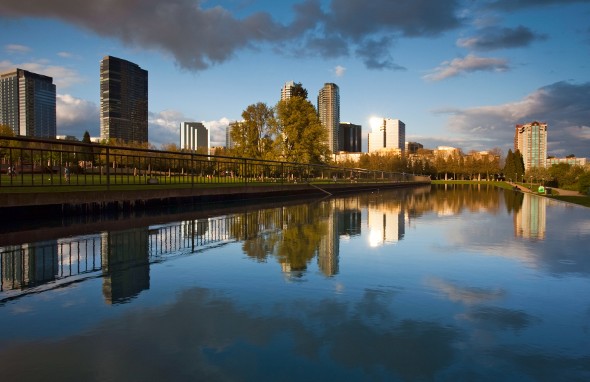 Washington state introduced its own marketplace giving workers at small businesses the opportunity to save their money in tax-advantaged accounts. Employers at companies with up to 100 workers can offer their employees a SIMPLE IRA, (so employers can match their contributions) a traditional IRA or access to the federal government's new myRA retirement plan. These plans can be filled with a variety of funds – including target-date funds – but they're required to be low-cost accounts.
In fact, these retirement accounts cannot come with any administrative fees. Other fees cannot exceed 1% of the savings in the accounts. Washington's marketplace, which also launches in 2017, will be managed through the state's Department of Commerce.
Participation in Washington state's retirement plans is completely voluntary for employees and it's up to employers to decide whether they want their workers to have access to the marketplace plans. That means that some employees might still lack the opportunity to save if their bosses don't have the time or inclination to participate in the program.
Related Article: Is the myRA a Smart Choice for Savers?
5. New Jersey Small Business Marketplace
Much like Washington, the state of New Jersey plans to establish its own retirement plan marketplace for small businesses. The retirement plans in the marketplace will target companies with no more than 100 employees. As in Washington, New Jersey employees participating in the program will be able to choose between contributing to an IRA, a SIMPLE IRA or a myRA account. The marketplace is meant to offer inexpensive savings options that employers can voluntarily provide for their employees.
Final Word
Whether more Americans end up with access to state-run retirement plans ultimately depends on what the Department of Labor decides to do. In November 2015, the department drafted a proposal that would allow states across the country to easily create their own retirement plans.
The biggest concern is whether government officials will allow states to overlook the standards set under the Employment Retirement Income Security Act (ERISA), which provides a number of protections for employees and holds employers accountable for the mismanagement of accounts. If the Department of Labor requires states to meet those ERISA guidelines, the state-run plans could be harder to put in place.
Photo credit: ©iStock.com/Konstantin Aksenov, ©iStock.com/jose1983, ©iStock.com/nw_moskvich