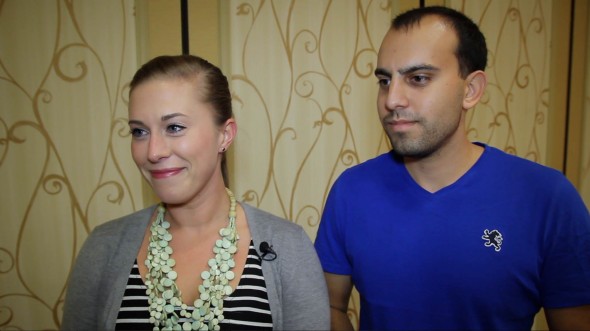 Mike and Lauren plan to retire early. Like super early. The couple, married since 2008, plan to have saved enough money to be financially independent by the time they are thirty. Sound crazy? They explain for us in this edition of SmartAsset Talks.
Find out now: How much do I need to save for retirement?
Mike and Lauren have always been savers. But after a 2 1/2 month backpacking trip around Europe gave them a glimpse of life outside the regular work routine, they wanted more. To get to that place of financial freedom faster, they ramped up their retirement savings to 75% of their income!
Lauren says anyone can save that much. In fact, Mike explains that they don't make a fortune, just right about the median income for American families. But it's enough to live on 25% of what they make and save the rest. The couple focuses on reducing costs on the three big ticket items that most people spend money on – house, car and food. That allows them to save at such an accelerated pace.
Related Video: SmartAsset Talks to J. Money of Budgets are Sexy
In order to be financially independent Mike and Lauren want to have accumulated enough assets that when invested, it produces enough income to cover their monthly expenses. They won't necessarily stop working at that point but the couple plan to make money doing only what they love. Check out the above video to hear Mike and Lauren explain their early retirement plan and how they are getting there!
Thank you so much to Mike and Lauren for joining us at SmartAsset Talks! This is an ongoing vlog (video blog) series with some of your favorite bloggers and personal finance experts. Keep checking back here for interviews – once a week we post them right here on the SmartAsset blog.
Related Video: SmartAsset Talks to J.D. Roth
Photo and Video Credit: Walter Tyler