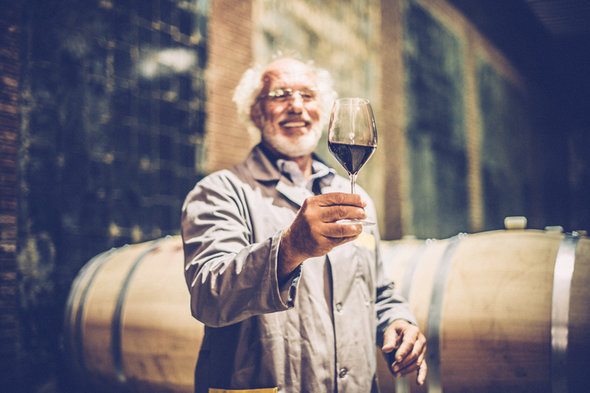 Retirement is supposed to be the time when seniors finally get a chance to relax after working for decades. But sometimes, having no job at all doesn't work out for retirees. Some may need extra income, while others may simply want to remain productive. If you're looking for a temporary gig or side hustle, here are 12 part-time job opportunities for retirees.

Check out our retirement calculator.
1. Nurse
There are a number of part-time opportunities for nurses. If you worked as a nurse before you retired, you can work a few days a week at your old job or pick up shifts as needed. Home health nursing could also be a great option, especially if you're already a registered nurse or LPN.
2. Patient Advocate
Don't have a nursing license? You could become a patient advocate instead. If you don't have a background in caring for patients, you may need to attend classes and receive a Certified Nursing Assistant (CNA) certification. But requirements can vary from one employer to the next.
As a patient advocate, you could work for a hospital or a nonprofit. Or you could work independently. You'd be responsible for helping patients make sense of their healthcare options and ensuring that their concerns are addressed by their nurses and doctors.
3. Tax Preparer or Bookkeeper
If you're a retired accountant or you're just good with money, consider becoming a tax preparer or bookkeeper. Tax preparers mainly work between January and April but they stand to earn quite a bit of money. As of May 2015, the average tax preparer earned around $21.50 per hour, according to the Bureau of Labor Statistics.
If you need help finding clients, you could ask your friends and relatives for assistance. Or you could try to work for a large tax preparation or accounting firm. Before you get started, you'll need to register with the IRS and pay for a Preparer Tax Identification Number (PTIN). You must also pass a competency test, a suitability check and a tax compliance check.
If taxes aren't your thing, you can try working part-time for small businesses who can't afford a full-time bookkeeper. The average bookkeeper earns over $16 per hour. Becoming a certified bookkeeper may improve your chances of landing gigs through groups like the American Institute of Professional Bookkeepers.
Related Article: The Top 10 Cities for a Worktirement – 2016 Edition
4. Crafter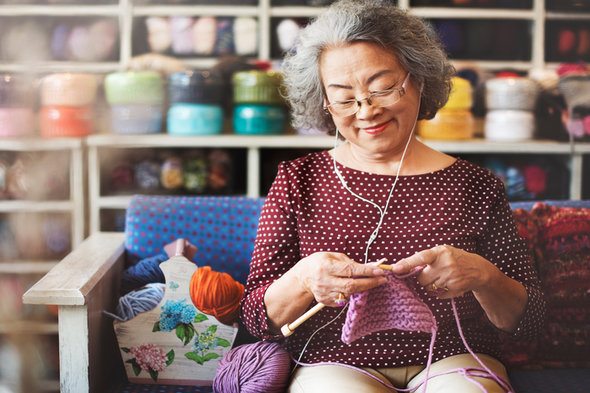 Do you have a hobby or skill that you never had time to pursue as a full-time employee? Don't let your talents go to waste! Now that you're retired, you can spend your days crafting, knitting and creating whatever you want. Then you can profit off the fruits of your labor by making a name for yourself on Etsy or within your own community. The sky's the limit.
5. Library Aide
If you love reading books and working within your community, consider becoming a library aide. You'll spend your days helping patrons, cataloging and shelving books and magazines. Library assistants can make around $13 per hour, though they work hours may vary depending on where they work.
6. Temp Worker
A temp office job could be ideal for anyone who wants a flexible work schedule. And when it comes to getting one of these jobs, retirees may have the upper hand due to their years of experience in the workforce. To find gigs, you can check out companies like Kelly Services that can give you access to a variety of temp jobs.
7. Retail Sales Associate
Part-time retail jobs can give retirees the opportunity to be productive and social. You'll get to interact with different kinds of people and make money at the same time. Best of all, depending on where you work, you might get to take advantage of an employee discount or another perk.
8. Government Worker
Retirees who can't find other side gigs can try working for the government. If you head to usajobs.gov, you'll find job openings with different agencies like the U.S. Postal Service and the National Park Service.
9. Consultant or Freelancer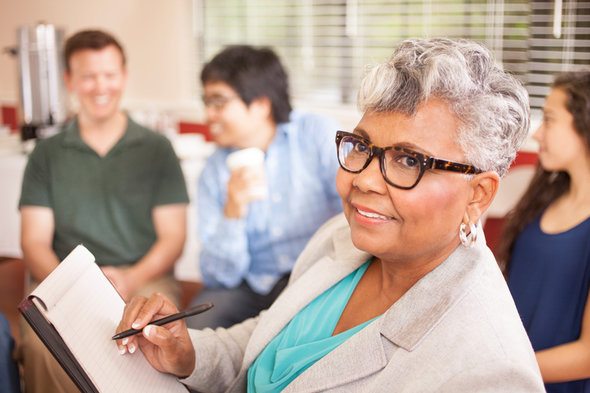 There seems to be no shortage of consulting positions these days. Depending on your background and experience level, you could serve as a consultant for different companies.
As a consultant, you may only be required to work on certain projects. And you'll get to make your own schedule. The same goes for freelancers. If you have many clients, you'll have a steady paycheck coming in that you can use to cover bills and other living expenses.

Related Article: Jobs for Seniors
10. Sports Arena Employee

Ever wished you could get paid to watch a baseball game? Consider checking out your local sports arenas for seasonal or part-time jobs. As you watch a game or performance, you could make money as an usher or a cook at one of the concession stands.
11. Event or Travel Coordinator
You don't need a degree or certificate to become an event planner. As long as you're organized and detail-oriented, you could start your own business. You could begin by reaching out to family members and friends who need help hosting social gatherings. And over time you could build a professional profile.
In a similar vein, you could look into becoming a travel agent. You'd be surprised by how much you can make from helping groups plan trips. You could also work part time at a hotel or hospitality agency.
12. Tour Guide
If you're looking for a fun part-time job, you could consider becoming a tour guide. Museums, historical sites, wineries and even certain factories often need tour guides. Pay is usually hourly, but you can make around $12 or $13 per hour.

Photo credit: ©iStock.com/Neyya, ©iStock.com/Rawpixel, ©iStock.com/fstop123