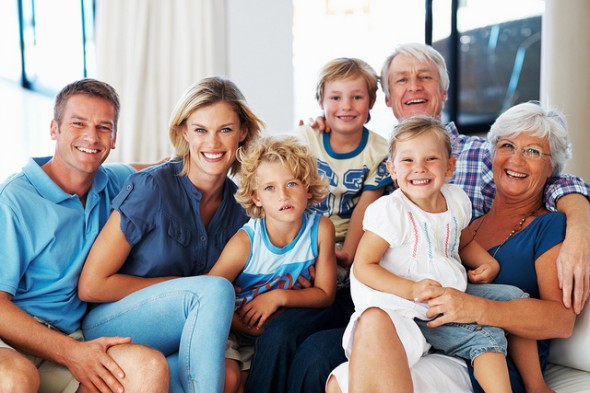 New research shows what you already know – your family affects your finances. But specifically, your family dynamics play a big part in your retirement plans.
Check out our 401(k) calculator.
The recent study by Merrill Lynch is called, "Family & Retirement: The Elephant in the Room." It focused on how family relations and interactions are affecting how well prepared many Americans are for retirement. Unfortunately, the findings of the study suggest that most of us are woefully unprepared, and recent emerging dynamics within the family structure are, at least in part, responsible for this.
Related Article: The Top 3 Retirement Myths- Busted
Boomer Bummer
5,415 people, all over the age of 25, participated in the study. 2,104 of the participants were from the Baby Boom generation—between the ages of 47 and 67. When it came to the Baby Boomers, specifically those over 50, the study revealed some interesting family dynamics where finances are concerned.
Approximately 6 out of 10 of these Boomers were providing some sort of financial support to their family members, more likely than not, their children. This support ranged from one-time need to ongoing assistance that lasted for years.
Related Article: 5 Ways You Could Be Sabotaging Your Retirement
The study goes on to say that 56% of these 50+ participants believe someone in the family is the "family bank." The family bank is a member of the family who has saved and invested responsibly, who other family members feel they can go to, to ask to borrow money.
Usually, the person who is the "family bank" is in this 50+ age range, close to retirement, and are not factoring in these family loans when making retirement decisions. This could mean they aren't saving enough for their own retirement due to perceived family obligations.
Silence Isn't Golden
Perhaps the most disturbing finding in this study was that most families aren't talking about financial issues. Baby Boomers are not discussing retirement and finances with their adult children, grandchildren, and in many case not even with their spouse. Further complicating the issue are factors like stepfamilies, major illness, major illnesses, death of a spouse and more.
Related Article: 4 Tips for Talking Retirement With Your Spouse
The survey found that 70% parents had not had an in-depth conversation with their children about their net worth, how to pay for long-term care, where they will live in retirement, or will or inheritances. Thus, when something does happen, family members are left scrambling trying to figure out the right move and more importantly how to pay for it.
Retirement Plans Start with a Conversation
As the Baby Boom generation enters retirement, it is important to reveal how family dynamics impact finances and support. Family life is a major component to living a full life in retirement, but as we see from the recent research, being the family bank, and lack of communication skills can make retirement complicated.
Even if you are nowhere near retirement age, it is never too early to start thinking about and discussing your retirement goals with your spouse, children, and other family members. In the long-run, you will be grateful you started early.
Photo Credit: Netlivre