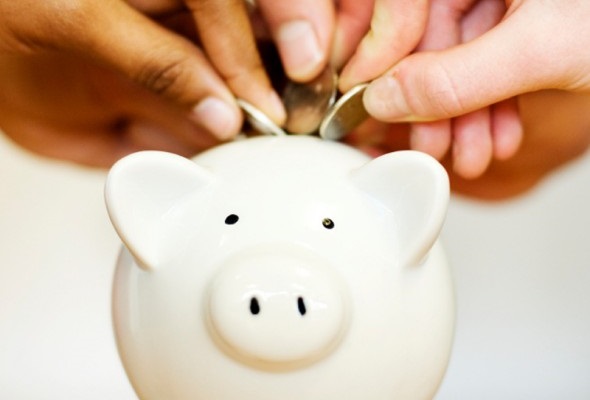 You can't afford to put off saving for retirement but there are still millions of workers who have yet to begin building their nest egg. In fact, roughly 31% of workers don't have anything at all set aside for their golden years according to the 2014 Survey of Household Economics and Decisionmaking conducted by the Federal Reserve.
Find out now: How much do I need to save for retirement?
President Obama has unveiled his plans to help working Americans kickstart their retirement savings. The new myRA is a special type of Roth IRA that's designed for employees who aren't eligible to enroll in a traditional retirement plan through their employer. The goal is to encourage Americans to be more proactive about saving for retirement but there's been serious debate about how effective the plan will be. When you're working on your retirement strategy, here are a few things to keep in mind about myRA.
How It Works
The myRA is similar to a regular Roth IRA but there are some key differences. In terms of how much you can chip in to a myRA, the contribution limits are the same. That means for 2015 and 2016, you can put up to $5,500 in your account or up to $6,500 if you're 50 or older. Your employer deducts the money from your check and deposits it into the account on your behalf. According to the White House, you can start building your account with as little as $25.
Technically, you can withdraw your contributions at any time. The added flexibility for withdrawals can work to your advantage if you need to tap into the cash for an emergency down the road. Just be aware that any earnings you take out before age 59 1/2 are subject to regular income tax as well as a 10% early withdrawal penalty.
Who Can Contribute
Assuming your employer opts to offer the myRA, your ability to contribute is determined by your filing status and income. For tax year 2015, single filers cannot contribute if they have an adjusted gross income (AGI) above $131,000 and married couples filing jointly cannot contribute if they have an AGI above $193,000. Since the myRA is voluntary, you can stop contributions at any time without penalty.
Related Article: Get Started with Retirement Planning
Investment Options
With a Roth IRA, you're able to choose between a wide range of investments, including individual stocks, bonds and mutual funds. The myRA offers savers just one investment option in the form of a Treasury savings bond. The bond is backed by the federal government and you can earn as much interest as federal employees who have invested in the Government Securities Fund. In 2014, those investors saw a return of 2.31%.
A major advantage of the myRA is that it essentially has no risk, which means your principal contributions probably won't lose value. The promise of safety may be appealing to workers who are worried about their savings taking a hit if the economy takes another nosedive. The downside is that you won't see any significant returns since your money doesn't have the same opportunity to grow as it would if it were more aggressively invested.
Portability
If you decide to change jobs, you don't have to worry about leaving your myRA account. You can keep the same account and continue making contributions or roll it over into a standard Roth IRA. Once your account balance hits $15,000 or your account turns 30 years old, you are required to roll the funds over to a regular Roth. At this point, you won't be able to start over with a new myRA account but your money will still grow tax-free.
If you're looking for an inexpensive way to start saving for retirement, the myRA could be a good choice since it doesn't carry any fees. One of the biggest issues with investing in a traditional or Roth IRA is that the fees can sometimes take a big bite out of your earnings. On the other hand, any earnings you see with the myRA are likely to be modest. It's worth it to weigh all of the savings options that are available to you to find the one that best fits your risk level and overall retirement goals.
Related Article: 5 Ways You Could Be Sabotaging Your Retirement
Photo credit: newsusacontent