Betterment and FutureAdvisor both operate as two of the most popular robo-advisors in online investing. Each company offers similar products to help you reach your investment goals, but the costs and online features vary for both. In weighing the Betterment vs. FutureAdvisor decision, you should make sure your final choice aligns with your investment and retirement savings goals. Read on as we compare the services and products each robo-advisor offers.
Who Should Use Betterment?
Recognized as one of the top robo-advisors in the U.S., Betterment is a great option for those looking for low-cost portfolio management. With more than $10 billion in assets, Betterment allows users to invest with no account balance minimum and also offers tax-loss harvesting. The tax-loss harvesting feature reduces your tax liability after you sell securities. One of the only downsides is that Betterment does not provide direct indexing. In other words, it doesn't offer daily tax-loss harvesting on taxable accounts.
You might also take notice of Betterment's financial advisor services. The company matches users with a certified financial planner (CFP), as long as they have a minimum of $100,000 in assets invested with the company. Betterment then permits clients to speak with CFPs over the phone. However, users who don't meet the $100,000 minimum can also consult with financial advisors. They'll only be able to communicate through in-app messages.
When it comes to low-cost portfolio management and low maintenance account minimum requirements, Betterment is a great company. In addition, its tax-loss harvesting, user interface and financial advisor features all distinguish the company as one of the most competitive robo-advisor services. If you value all the above and don't mind the financial advisor terms, Betterment might just be a good fit for you.
Who Should Use FutureAdvisor?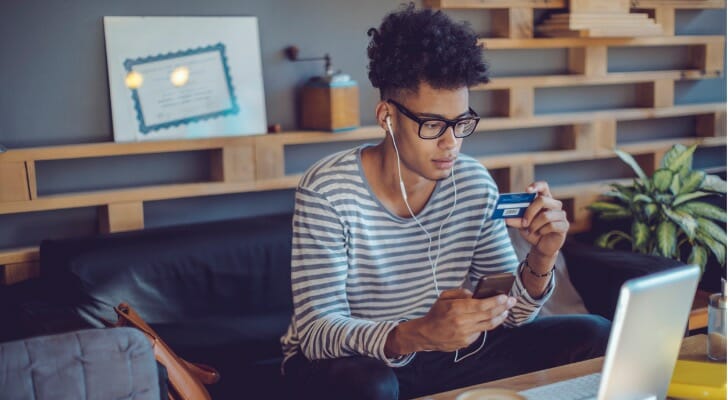 FutureAdvisor functions as one of the top robo-advising companies. Managing more than $1 billion in assets, the company also offers numerous free services and investment portfolio management. Additionally, its services also include automated rebalancing to adjust your asset allocation, access to financial advisors and tax-loss harvesting.
Accounts under FutureAdvisor are held with one of two brokers: TD Ameritrade or Fidelity. In other words, if you plan to use FutureAdvisor, you won't have to transfer your money if you have an existing account with either broker.
While FutureAdvisor is excellent for portfolio management and free portfolio analysis, its account minimum requirement and management fees may deter some potential investors. For instance, if you want your assets managed under its FutureAdvisor Premium service, you'll need a minimum account balance of $10,000. In addition, the management fee is comparably higher than that of other robo-advisors. FutureAdvisor charges a 0.50% management fee. SigFig and Betterment, for example, both charge only 0.25%.
FutureAdvisor is a solid choice for you if prefer its several free offerings but don't mind their management and investing fees. Furthermore, if you prefer to handle all of your investments, but need a little extra guidance, FutureAdvisor also provides recommendations tailored to your investment goals. But if you're looking for a lower account management fee and account minimum, FutureAdvisor may not be for you.
Betterment vs. FutureAdvisor: Products Offered
When considering the Betterment vs. FutureAdvisor match-up, it's important to examine the products both offer.
Betterment provides two primary account options: Betterment Digital and Betterment Premium. While the first option requires no account minimum balance, the second requires you to invest at least $100,000 with the platform. Additionally, SEP or Roth IRAs, 401(k)s and trust investing accounts are among the several accounts Betterment supports.
Furthermore, Betterment also provides a tax-loss harvesting tool, RetireGuide, SmartDeposit and financial advisor service. The RetireGuide tool lets you link retirement savings accounts to the company's site so the platform can offer you advice on retirement planning. The SmartDeposit, on the other hand, gives Betterment access to your checking account. With your permission, Betterment will take out excess money you've designated to be transferred to your investments.
The services and products FutureAdvisor offers include investment portfolio management, free portfolio analysis and tax-loss harvesting. In addition, FutureAdvisor provides free, personalized portfolio recommendations and gives you direct access to financial advisors. FutureAdvisor has only one account option: FutureAdvisor Premium.
Furthermore, the company additionally supports trusts, taxable accounts, Roth IRAs and rollovers. Accompanying its online investing options is the company's user friendly mobile app. Finally, if you want to sit back and watch your money grow, you can do just that. FutureAdvisor provides daily automated portfolio rebalancing and tax harvesting. This way, you'll never have to worry about investment changes going unnoticed.
Betterment vs. FutureAdvisor: Fees
It's necessary to examine the fees in the Betterment vs. FutureAdvisor comparison. While Betterment does charge annual fees based on your account balance, it doesn't charge rebalancing, trade or transfer fees. But when it comes to annual management fees, Betterment charges a 0.25% fee for the Betterment Digital account. Betterment Premium users, on the other hand, must pay a 0.40% annual fee. They also have to maintain an account balance of at least $100,000. Finally, you won't be charged for a $0 balance.
FutureAdvisor, on the other hand, charges you a 0.50% monthly fee for its FutureAdvisor Premium account. The company also charges additional account fees, like transfer or closing fees. Finally, transaction fees may arise from Fidelity or TD Ameritrade, following rebalancing.
The Takeaway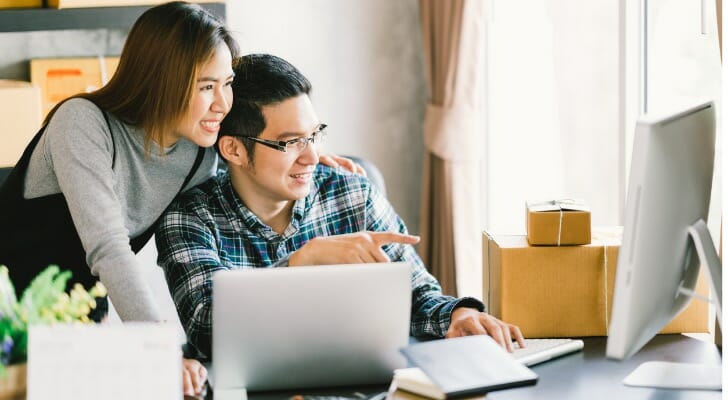 In making the Betterment vs. FutureAdvisor decision, you'll find that both work to help you meet your investing goals. In addition, they provide comparable products and services. If you're looking for lower management fees and account minimums, along with tax-loss harvesting, Betterment is a great option. However, if you value free portfolio analysis and personalized portfolio recommendations, and don't mind higher management fees, FutureAdvisor is a good route. Overall, you should weigh the products both offer to determine whether investing with either is a fit for your particular needs.
Tips on Investing
The time to start growing your wealth is now. If you've already mapped out your investment goals, some extra financial cushion will definitely jumpstart you in the right direction. This also includes building up a good credit score and maximizing on savings accounts.
You should also decide whether robo-advising is even necessary. Other alternatives, like managing your own portfolio, will also further your investments. If you need some assistance mapping out your finances in order to build a solid investing plan, consider working with a financial advisor. These advisors can help you determine a direct route for reaching your financial and investing goals.
Photo credit: ©iStock.com/Natee Meepian, ©iStock.com/Eva-Katalin, ©iStock.com/beer5020