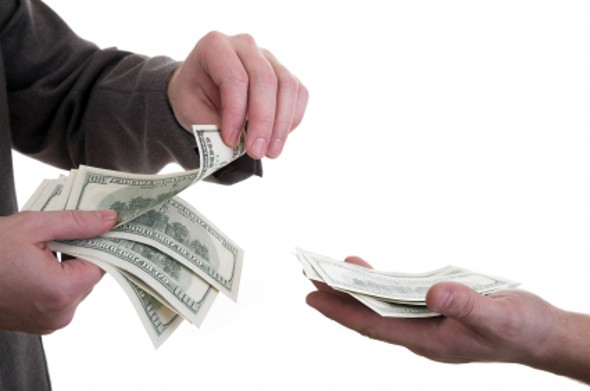 Smart savers know that contributing money to your employer's 401(k) and taking advantage of the company match is a no-brainer when it comes to planning for retirement. What you may not know is exactly how your 401(k) works or that hidden fees could steadily be chipping away at your nest egg. According to a recent study from the Center for American Progress, workers could be losing up to $70,000 over the course of their career due to high 401(k) management fees. If you're worried about fees putting your retirement in danger, here's what you need to know.
Identifying the Culprits
Generally, the types of fees associated with a 401(k) or similar retirement savings account can be divided into one of three categories: plan administration fees, investment fees and individual service fees.
Administration fees typically cover a variety of expenses associated with the day-to-day operation of a 401(k) plan, such as costs for legal or trustee services, recordkeeping, investment advice and online services. Investment fees cover any and all expenses required to manage the different investment choices offered by the plan. Service fees are usually only charged when you take advantage of certain option features associated with your 401(k). For example, you may be assessed a service fee for taking out a loan from your account.
Investment fees tend to eat up the biggest chunk of your retirement savings. Depending on how you've invested your money you may be paying sales charges, maintenance fees, Rule 12b-1 fees, marketing fees or recordkeeping fees. Sales charges, also known as loads or commissions, are associated with the cost of buying and selling shares. The maintenance fee covers the cost of managing your different investments and are based on a percentage of your account balance. Rule 12b-1 are associated with mutual funds and are used to cover different expenses, including broker commissions, advertising and marketing costs.
Who Pays What?
Administrative costs may be covered by your employer or they can be assessed against the assets held in the plan. If they're paid by the plan, each participant is charged an amount that's proportionate to their account balance. In other words, the more you've saved the more you'll pay. In some cases, the administrative fees may be included as part of the investment fee. These fees are normally calculated based on a percentage of the assets involved. They're deducted directly from your returns so more growth means higher fees. Individual service fees are charged directly to your account.
5 Worst Moves You Can Make With Your 401(k)
Read the Fine Print
Taking the time to review the terms of your 401(k) can help you to sidestep some of these nasty fees. A fee disclosure statement should give you a complete rundown of the different fees you're paying. If you're having trouble making sense of the numbers you can simplify it a bit by focusing on the expense ratio.
The expense ratio tells you how much it costs to operate a particular mutual fund. This number reflects the amount you're paying in fees annually based on the value of your assets. The higher the expense ratio the more money you're handing over for fees. If your expense ratio is higher than 1%, it's a sign that you may need to make some changes to your investment strategy.
The Bottom Line
Turning a blind eye to 401(k) fees can add up to much more than you think, leaving you feeling shortchanged when it's time to retire. It may not seem like much but paying a half or even a quarter percent less in fees can make a big difference in the long run. For example, if you've got $100,000 saved in your 401(k) and an expense ratio of 1.5% you'll fork over $1,500 in fees each year. If your expense ratio is 1%, you'll only pay $1,000. The lower the fees, the more money you'll be able to keep in your account which will pay off in a big way when retirement rolls around.
Photo Credit: englishme community