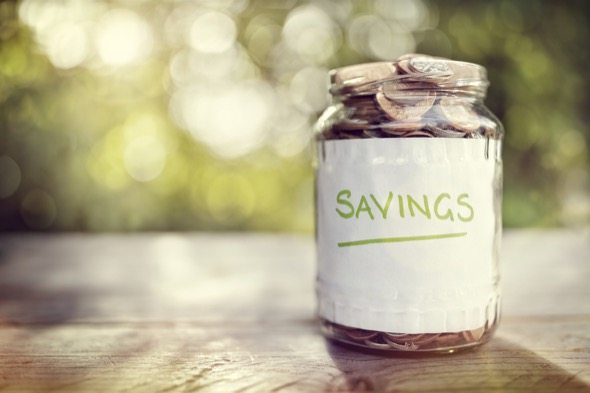 In 2016, Governor Jerry Brown signed the California Secure Choice Retirement Savings Trust Act into law. This legislation would create a state-sponsored retirement savings program with the goal of improving savings options for private sector workers. It's an ambitious plan and faces many challenges before it can go into effect.
Check out our retirement calculator.
House Republicans have already voted to block the legislation. Senate Republicans and the Trump White House have sworn to do the same. Regardless, California lawmakers have sworn to move forward with the Secure Act legislation. That means the fate of Secure Choice will likely be decided in court. Let's take a look at how this new program would work and who it would affect.
The Secure Choice Retirement Savings Plan
The Secure Choice Retirement Savings Act is California's attempt to help people save for retirement. Secure Choice would work similarly to a 401(k): a certain percentage of an employee's salary goes into a retirement account. The big difference is that all contributions would come from the employees. There wouldn't be any employer contributions. At the same time, employees could change their contribution amount or opt out of the program entirely. All employees would automatically enroll in the program though.
If someone doesn't want to contribute (maybe because they already have savings in an IRA) then they have to opt out. Secure Choice only would apply to employers who don't already offer retirement plans, like a pension or 401(k), for their employees.
Plan Specifics
Under the current plan, workers at companies without employer-sponsored retirement plans (and at least five employees) would be automatically enrolled in individual retirement accounts (IRAs). Workers could choose to opt out. Anyone who opts out can re-enter the Secure Choice plan at least once every two years during open enrollment.
The Secure Choice Retirement Savings Act sets the minimum plan contribution rate at 3%. That means 3% of the employee's salary would automatically go into their retirement account. This minimum could change though. The Secure Choice Investment Board, which oversees the program, could adjust the minimum rate to as low as 2% and or as high as 5%.
It's also possible for the the yearly employee contributions to increase automatically by 1% up to a maximum of 8%. So unless employees opt out, it's possible that within a few years, 8% of their annual salary would go toward retirement. Saving 8% annually would certainly help people prepare for retirement but it might not fit someone's individual plan if they're already saving in other ways. That's why the plan gives employees the ability to lower their contribution rate or to opt out completely.
Another useful feature of the Secure Choice retirement plan is that it would be portable. Employees wouldn't need to get a new plan after switching jobs. And once retirement rolled around, they could either withdraw all of their savings at once or receive distributions monthly.
When Secure Choice Will Take Effect

As mentioned earlier, Secure Choice faces an uphill battle. Republican lawmakers in the House, the Senate and the Trump White House are all against it. If California pushes ahead with the legislation, then the state will likely need a court win before it can go into effect. However, California's governor has said that he intends to move forward with Secure Choice. So let's look at the expected timeline for its implementation.
First of all, Sen. Kevin De Leon proposed Secure Choice in 2012. That same year, the plan was approved and the state treasurer asked a board of nine members to assess whether the savings program could work. While experts said that Secure Choice is feasible, the program would take some time to go into effect.
According to California's Treasury Department, 2019 is likely the earliest that employers would need to provide access to Secure Choice. Then California would phase in the program over a three-year period.
Employers with more than 100 employees would need to participate in Secure Choice within 12 months of its implementation. Again, this only applies if the employer doesn't already offer a 401(k) or similar retirement plan. Companies with more than 50 employees would have 24 months to offer the program. All other employers with at least five employees would have 36 months to begin enrolling in Secure Choice.
Why Secure Choice Is important
According to a 2016 survey from EBRI, 28% of workers are either not too confident or not at all confident that they're doing a good job to financially prepare for retirement. One reason for the lack of confidence could be that about 7 million workers in the state of California don't have access to an employer-sponsored retirement plan. So employees won't have retirement savings unless they take it upon themselves to save. The result is that the average American has no retirement savings. California plans to change that through Secure Choice.
California isn't the first state to create a program like this. Illinois and Oregon have developed similar savings initiatives. Other states, like Massachusetts, have also considered this type of program. But California is the biggest state so far to create its own retirement savings plan. That could pave the way for more states to follow in its footsteps.
Taxpayer Impact
California taxpayers pay some of the highest tax rates in the country. It makes sense that some people are concerned that Secure Choice will increase their tax burden. The good news is that taxpayers wouldn't pay for Secure Choice unless they were enrolled in the plan. In that sense, it's similar to a 401(k).
The plan is for the program to keep itself afloat by relying on fees that its participants pay. The California state treasurer also notes that Secure Choice could have greater effects by offsetting other costs. By helping people save for the future, the state treasurer says that people likely won't need as many tax-funded services after they leave the workforce.
The Takeaway

The Secure Choice Retirement Savings Act is California's attempt to help people save for retirement. It would work similarly to a 401(k) except that employees would be automatically enrolled. Employees could opt out at any time and they could also change their contribution level from the preset 3%. This kind of state retirement plan isn't new, but California could inspire other big states to adopt plans of their own. The primary challenge to this plan comes from the U.S. federal government. Republicans and the Trump White House are against it. They have also said they would remove Obama-era regulations that make it easier for states to create state-administered retirement plans like this one. Only time will tell if Secure Choice goes into effect, but now you have an idea what to expect if it does.
Tips to Help Save for Retirement
California's Secure Choice would only apply to employers who don't already offer retirement accounts to their employees. If your employer does offer an account like a 401(k), you should think about contributing to it (if you don't already). Even just small contributions can add up to big savings. If your employer offers a match, you should also consider contributing enough to meet the full employer match.
A good way to start planning for retirement is to think about the kind of retirement you want to have. Do you want to live in a big city where you can enjoy nice restaurants? Do you want to go somewhere sunny where you can have an active retirement? You can predict your monthly expenses if you have an idea where and how you want to live. To get started, try a cost of living calculator. It will show you how much your current cost of living compares to another city you may want to live in.
If you are just starting to think about retirement, you might need some help to create a plan. A financial advisor can help you create retirement savings goal and meet those goal.
Photo credit: ©iStock.com/BrianAJackson, ©iStock.com/dolgachov, ©iStock.com/kali9