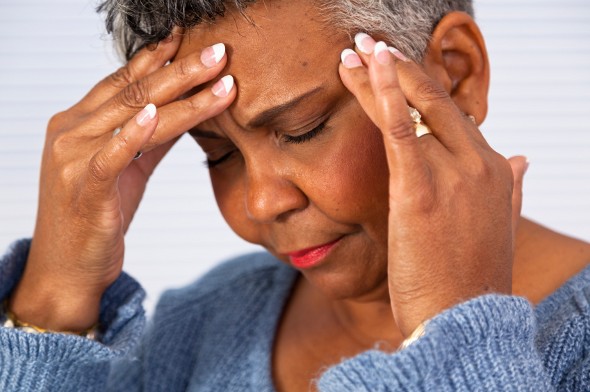 The government recently announced that there will be no cost of living adjustment for Social Security in 2016 due to falling gas prices. This is the third 0% COLA increase in the last 40 years, but the first time in half of a decade. No Social Security COLA means that 30% of Medicare participants will see their premiums rise.
Check out our Social Security calculator.
As a result of the 0% COLA, several groups could face higher medical costs, including folks who enroll in Medicare in 2016 and former government workers who aren't on Social Security because they have pensions. Individuals whose premiums are covered by Medicaid and those who make more than $85,000 per year are expected to be affected as well.
If you fall into any of those categories and you're already living on a tight budget, there are five steps you can take to soften the blow.
1. Get a Side Hustle
The average retirement age has risen over time. And nowadays, it's not uncommon for a senior citizen to continue working post-retirement.
If your nest egg isn't as big as it should be, you can always consider a worktirement, especially if you live in any of these U.S. cities. There are many employment opportunities available for retirees. So whether you decide to work at a nonprofit or a part-time retail gig, there's probably something out there that can supplement your existing income.
2. Evaluate Your Spending Habits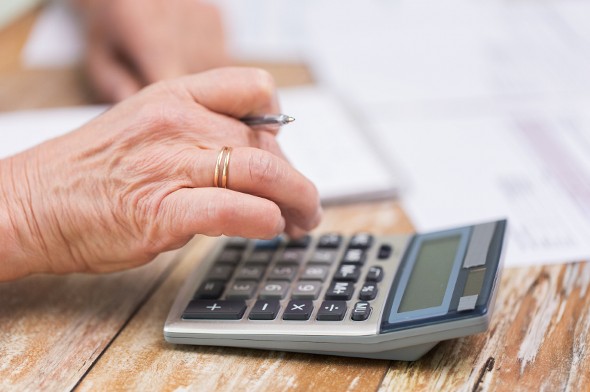 Before you start filling out job applications, it's best to stop and assess your current financial situation. Is the cost of living in your area so high that you simply can't afford to live off your existing sources of income? Or is cutting back on spending the better solution to your problem?
Reevaluating your budget or setting up a new one can help you see where your money is going each month. If you are overspending, you can create a plan that forces you to cut back in certain areas. Small changes like cooking more often instead of going out could make a real difference.
Related Article: Jobs for Seniors
3. Review Your Investment Portfolio
If the distribution of your assets looks the same now as it did when you were 30, it could be time to make some adjustments. It's true that risk-takers stand to earn higher returns on their investments. But as a retiree, you probably don't want to be an aggressive investor.
Anything could happen in the markets, and if you already have tight financial margins, you don't want to run the risk of losing all your money. By taking a look at your portfolio and figuring out a tax-smart way to shift some money into safer investments like bonds you'll be eliminating a portion of your financial risk.
4. Lower Your Healthcare Costs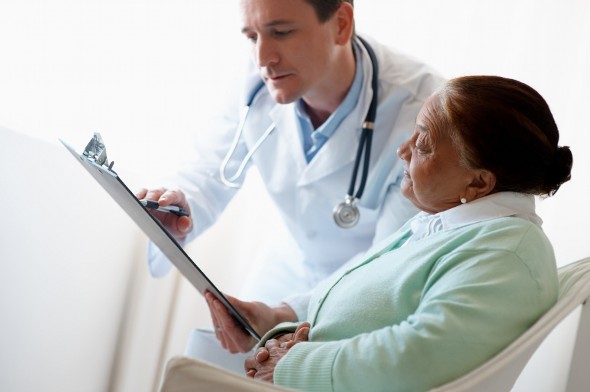 If you're one of the many Americans whose Medicare Part B premiums could go up by 52%, you'll need to figure out how to reduce medical costs. Avoiding visits to out-of-network physicians and buying generic prescription drugs are two ways to bring down your medical expenses in retirement.
Any senior who's part of the Medicare Part D program can find out if it's possible to save money by purchasing medications from particular drug stores or buying them in bulk. When necessary, you can compare prices and take advantage of free services offered at clinics and other community facilities. If your health insurance plan is expensive or it doesn't provide the right amount of coverage, you can look into switching over during open enrollment.
Related Article: 3 Ways to Cut Down Health Care Costs
5. Consider Tapping into Your Home Equity
As a last resort, you can lean on the equity you've built up in your home. For example, reverse mortgages and home equity loans can give you access to some extra cash. They have their risks, of course.
For one, are you prepared to lose your home in the event that you default on those loans? If the answer to that question is no, you might need to go with a different approach to increase your cash flow.
The Bottom Line
Since inflation is negligible, retirees and others receiving Social Security won't see their benefits increase in 2016. For that reason, the majority of Americans enrolled in Medicare are safe from a spike in the cost of healthcare. But if your premiums are expected to shoot up, locking down a side gig, monitoring your spending, maximizing your investments and reducing your medical expenses are all ways to offset the increase.
If you decide to zero in on maximizing your investments, a financial advisor might be helpful. A financial advisor can evaluate your complete financial situation and make investment decisions accordingly. A matching tool like SmartAsset's SmartAdvisor makes it easier to find a person to work with to meet your needs. First you'll answer a series of questions about your situation and goals. Then the program will narrow down your options from thousands of advisors to up to three registered investment advisors who suit your needs. You can then read their profiles to learn more about them, interview them on the phone or in person and choose who to work with in the future. This allows you to find a good fit while the program does much of the hard work for you.
Photo credit: ©iStock.com/Pamela Moore, ©iStock.com/dolgachov, ©iStock.com/Yuri