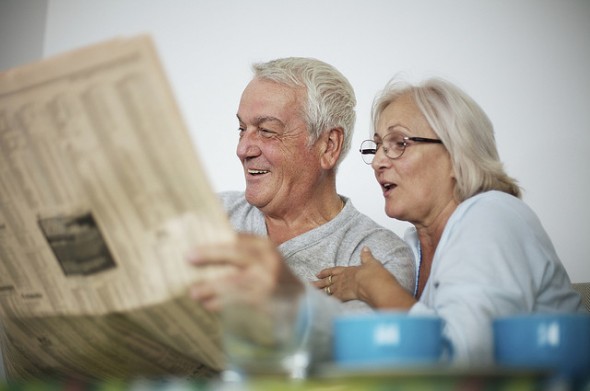 The Golden Years are meant to be a time for enjoying the things you may have missed out on during your working years. If your nest egg isn't as large as you hoped it would be, it may require some careful planning to stretch your dollars. Moving to a city with a lower cost of living can help your savings last longer and it's also a good way to reduce your tax burden. If you're looking for an affordable place to call home, check out our list of the best cities to retire on a budget.
Related: How Much Do I Need to Save for Retirement?
1. Louisville, KY
Famous for being home to the Kentucky Derby, Louisville is an excellent place to settle down for seniors who are looking to save on their taxes. Social Security benefits are exempt in the Bluegrass State as are railroad retirement benefits. Retirees can also claim an exemption for up to $41,110 of additional retirement income, including distributions from IRAs, 401(k)s, pensions and annuities.
Homeowners over age 65 qualify for a homestead exemption on their property taxes and the state sales tax is relatively low at 6%. There is an inheritance tax but spouses, parents, children and siblings are all exempt. Kentucky doesn't have an estate tax so you and your heirs won't have to worry about the government taking a big bite out of your assets.
As of August 2015, the median home value was $96,100 according to Zillow, a 4.5% increase from 2014. The median sale price is slightly higher at $137,300. With a cost of living that's approximately 7% lower than the national average, Louisville is a great fit to retire on a budget.
2. Aiken, SC
Just a short drive away from Augusta, GA, Aiken's small-town charm and warmer climate make it a perfect getaway for budget-minded retirees. Home values here are slightly higher, with Zillow estimating the median home value at $114,000. The median sale price is $158,625 and prices are expected to decrease slightly over the next year.
From a tax perspective, a move to Aiken makes sense since South Carolina happens to be one of the most tax-friendly states for retirees. There are no taxes on Social Security benefits and if you're 65 or older, you can deduct up to $10,000 in retirement income, including pension benefits and IRA distributions. You can claim a senior deduction of $15,000 or $30,000 if you're married and file jointly, which is offset by the amount of retirement income that's deducted.
Seniors also get a break when it comes to property taxes. If you're over 65, you can exempt up to $50,000 of your home's value from property taxes. There are no inheritance or estate taxes and the cost of living is nearly 7% lower than the national average.
Property Tax: Who is Getting the Best Bang for Their Buck?
3. Daytona/Deltona/Ormond Beach, FL
If you're planning to spend your retirement soaking up the sun, look no further than the Daytona/Deltona/Ormond Beach area. AARP's named this Atlantic Coast hotspot one of the best places to retire on $30,000 a year in 2013. Homes here are a steal, with median sale prices hover around $96,050. Seniors who are planning to rent can also score a deal, since median rental values are nearly $300 lower here than in the nearby metro area.
Related: Is It Better to Buy or Rent?
The Sunshine State also cuts retirees a break when it comes to taxes. There's no state income tax and residents can exempt up to $50,000 of their home's value from property taxes. There's also no inheritance or estate tax and retirement income of any kind is also exempt.
4. Savannah, GA
Savannah is known for its waterfront views and historic charm but it's also a great place to retire without spending a lot. Median home values are around $107,000 and the median sale price is just under $165,500. Social Security income is exempt from taxes and you can exempt another $65,000 in retirement income if you're over 65. There's also no inheritance or estate tax to deal with.
Homeowners aged 62 or older can exempt up to $10,000 of their home's value from property taxes if they earn $10,000 or less annually. If you're over 65, the exemption is more generous; all state property taxes on your home and up to ten acres of land surrounding it are waived, regardless of your property's value. If you earn $10,000 or less each year, $4,000 of your property value is also exempt from state and county taxes.
5. Pocatello, ID
Pocatello is a top pick for retirees who enjoy the great outdoors. Less than an hour south of Idaho Falls, Pocatello is close to a number of natural attractions, including the Craters of the Moon National Monument and Caribou National Forest. The median list price for a home is $124,000 and rent is dirt cheap at a median rate of $625.
Social Security and railroad retirement benefits are not taxed and seniors qualify for a deduction for other retirement income. A homestead exemption is available for up to 50% of your property's assessed value, up to a maximum of $81,000 and you won't pay any inheritance or estate taxes.
The cities on our list are a diverse mix geographically but from a financial perspective, they all represent inexpensive options to retire on a budget. Ultimately, where you settle down should reflect what works for your lifestyle and your bottom line.
Photo Credit: S&D Coffee