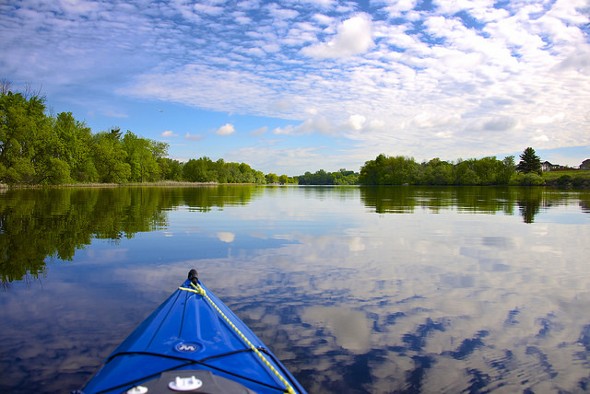 When you refinance, you replace your current mortgage with a new one that has more favorable terms. Most people refinance to reduce their monthly payments, either by securing a lower interest rate or extending their loan term. Thinking of taking the plunge? You may be eligible for streamline refinance through one of a handful of government programs.
Check out our refinance calculator.
What makes a refinance streamlined? For one thing, if you qualify for a streamline refinance program, you'll be able to refinance more quickly. Plus, you won't be required to produce as much documentation and fill out as many forms as you would with a regular refinance. You may not need to submit to a credit and employment check, and, depending on your circumstances, you may be able to skip the home appraisal that usually goes with a refinance. Here are some of the streamline refinance options out there for homeowners who want to modify their home loans:
VA Streamline Refinance
If you originally financed your home through a VA-backed loan, you may be able to secure a VA streamline refinance. The official name for the VA Streamline Refinance is the Interest Rate Reduction Refinance Loan (IRRRL). The IRRRL lets you lower your interest rate, and by extension your monthly payments.
You can also use the VA Streamline Refinance to change from an adjustable-rate mortgage to a fixed-rate mortgage. If you use the VA refinance program to refinance from an adjustable-rate mortgage to a fixed-rate mortgage, your monthly interest rate could increase, but you'll have greater peace of mind knowing that your interest rate will no longer carry volatility risk.
In general, with an IRRRL, you won't need to undergo credit underwriting or a home appraisal. You can't use an IRRRL to take cash out of your home (a cash-out refinance), but you can defer your refinance closing costs by rolling them into your new loan. That means you can take advantage of the opportunity to refinance even if you can't afford to pay closing costs and fees up front. It's called a "free" or "no money out of pocket" refinance.
USDA Streamline Refinance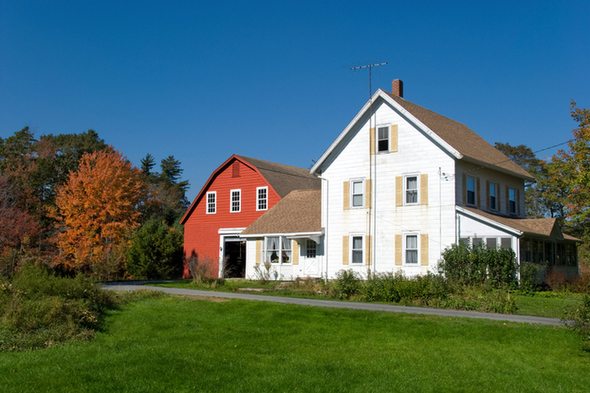 USDA Streamline Refinance is a small program available to those who purchased their homes with a 502 USDA loan. USDA Streamline Refinance is a relatively new program that still hasn't made it to all 50 states. If you're eligible to participate in the program, you won't need to pay to have your home appraised, and you can roll your refinance closing costs into your new loan if you need to.
To take advantage of the program, you must be current on your last twelve months of mortgage payments. You can only refinance your primary residence, and you can't do a cash-out refinance.
FHA Streamline Refinance
FHA Streamline Refinance is designed to help borrowers adjust their FHA mortgages. It involves limited paperwork and usually doesn't require an appraisal. If you bought your home with an FHA loan and want to take advantage of lower interest rates, this is the program for you. It's only available for primary residences, though. You won't be able to use an FHA Streamline Refinance on your vacation home.
If you've been keeping up with your payments, you shouldn't have too much trouble accessing the FHA Streamline Refinance Program. You won't be able to take cash out of your home equity when you refinance, though. The good news is that you'll end up with lower monthly payments that can add flexibility to your budget. In fact, it's an eligibility requirement of the FHA Streamline Refinance that using the program must reduce your monthly payments by at least five percent.
HARP
HARP was born during the financial crisis. Unlike the refinance options through the VA, USDA and FHA, HARP casts a wide net. Anyone who got their original mortgage before June, 2009 and whose loan is backed by Fannie Mae or Freddie Mac can apply, provided they meet a few other qualifications. They must be current on their loan, for one.
The Takeaway
If your monthly mortgage payments have gotten burdensome, you want to change from an adjustable-rate to a fixed-rate mortgage or if you simply want to free up space in your budget for other things, refinancing could be a great move. SmartAsset's refinance calculator can help you decide whether to take the plunge. If you think a refinance might be on the horizon, be sure to stay current on your mortgage payments, keep your credit score up and keep your debt-to-income ratio low. That way, you'll be in a strong position to negotiate for the lowest rates. Oh, and always remember to shop around for the lowest interest rates you can get.
Photo credit: flickr.com/Jamie McCaffrey, ©iStock.com/FrankvandenBergh, ©iStock.com/Rawpixel Ltd