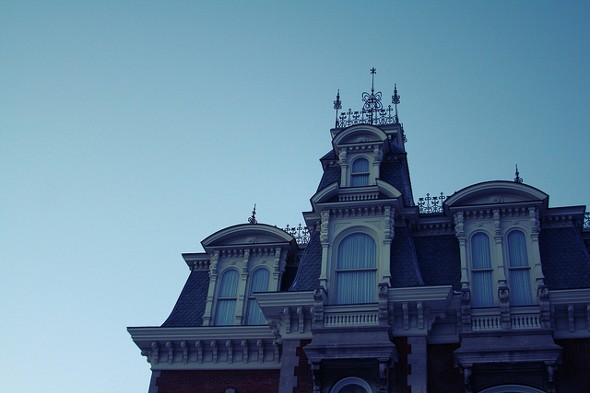 Are you underwater on your mortgage? Hey, it happens. But before you panic, know that there are some refinance options out there for underwater homeowners. The trick is knowing which one is best for you. We've got a rundown to help you decide which path is the right one for your particular circumstances.
Check out our refinance calculator.
Why Refinance?
Let's review why people refinance. Some homeowners refinance because they want to pay a lower interest rate and save on their monthly payments. Others want to take cash out of their home, and still others want to change from an adjustable-rate mortgage to a fixed-rate mortgage.
What's Your Equity?
Usually, refinance mortgages are only available to homeowners who have at least 20% equity in their home. If you're underwater on your mortgage, you owe more than the house is worth, also known as having negative equity. So where does that leave you if you want to refinance?
If one of the above reasons to refinance sounds familiar, don't assume that being underwater will disqualify you from adjusting your home loan. When determining your refinance eligibility, ask yourself the following Big Questions:
Find out about refinance closing costs.
Are You Current On Your Payments?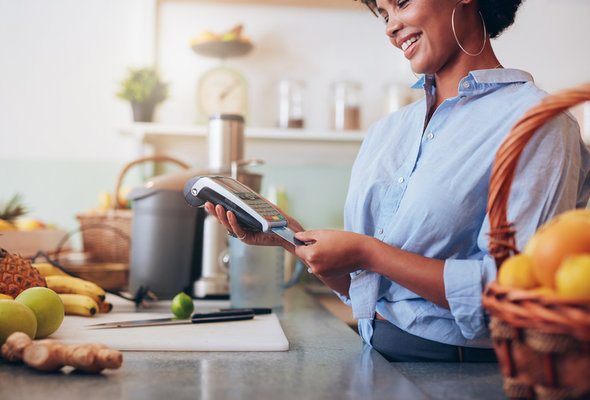 A good mortgage payment history is key to refinance eligibility, even for underwater borrowers. In other words, you'll have a hard time refinancing if you've fallen behind on your payments. Generally, you'll need to prove six months of current payments to qualify. If you've been 30 days late on your mortgage payment more than once in the last 12 months, you won't be eligible for this option. In addition to being current on your payments, a good credit score and a low debt-to-income ratio will help make you attractive to refinance mortgage lenders.
HARP
Good news, underwater homeowners who owe 80% or more of your home value: You have until the end of 2015 to apply for a refinance through the government's Home Affordable Refinance Program (HARP).
Related Article: Do I Qualify for a HARP Mortgage?
Who Owns Your Mortgage?
We know you own your mortgage, but who owns the risk on it? If you're like two-thirds of America's homeowners, your mortgage backer is either Fannie Mae or Freddie Mac. And if your mortgage was sold to Fannie or Freddie on or before March 31, 2009, you can participate in HARP. Phew!
Non-HARP Options
What's that you say? You got your mortgage through an FHA, VA or USDA loan? In that case, you have different choices. Each of those government agencies runs its own refinance program. FHA borrowers can apply for the FHA Streamline Refinance Program. USDA borrowers have USDA Streamline Refinance (though this program isn't yet available in all 50 states). The VA offers its own Interest Rate Reduction Refinancing Loan (IRRRL). A solid payment history is required for participation in these programs. Talk to your lender if you think one of these refinance options might be right for you.
If you don't have a stellar payment history, consider the Home Affordable Modification Program (HAMP). If you can demonstrate that you're in danger of default because of financial hardship, the government may urge your lender to forgive your missed or late payments and back your loan modification. HAMP isn't exactly a refinance. Instead, it's a government-backed program to help underwater borrowers who have fallen on hard times re-negotiate the terms of their loan and lower their monthly payments.
The Left Behind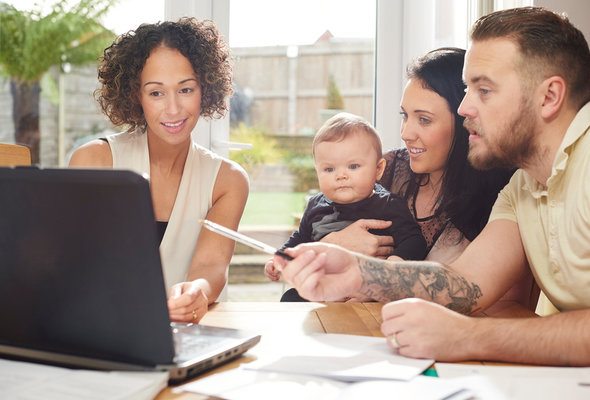 What about underwater borrowers who don't qualify for any of these government refinance and loan modification programs? Our advice is to consider negotiating directly with your lender. Contrary to their popular image, banks aren't eager to foreclose on properties. Your lender may be willing to sit down and work out a loan modification that will lower the burden of your monthly payments and cut your risk of foreclosure. Make an appointment to make your case to your lender and you could find yourself with a lower mortgage bill – and peace of mind. If your lender won't budge, consider a short sale to avoid entering foreclosure.
The Takeaway
An underwater mortgage is unfortunate, but it isn't a hopeless situation. Refinancing could save you hundreds on your monthly mortgage payments, letting you turn your negative equity into positive equity. If you're eligible, why wait to talk to a lender?
Just be sure to shop around when you embark on your refinance mortgage. You don't have to refinance with the same lender you went to when you first bought your home. This is true whether your mortgage is backed by Fannie and Freddie, FHA, VA or USDA. Compare refinance mortgages to make sure you're getting the best deal. See who is offering the lowest interest rates, but also check the fees, which can vary from lender to lender.
Remember that refinancing comes with closing costs that can be minimized but can't be avoided altogether. Finding the lowest interest rate you can get will mean you recoup your closing costs faster. Then, the real savings can begin.
Happy refinancing!
Photo credit: flickr, @iStock.com/Jacob Ammentorp Lund , @iStock.com/sturti