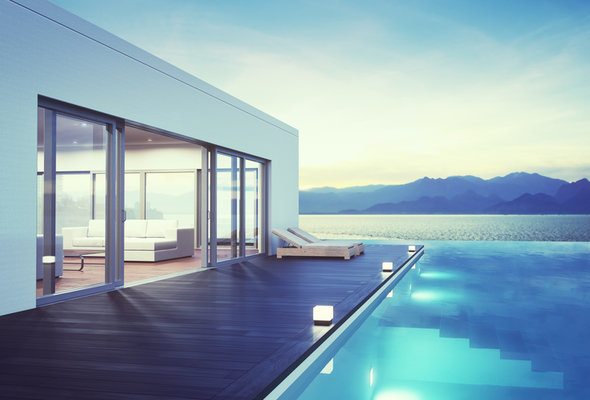 Having a vacation or second home comes with its own unique set of challenges. One particular issue that may be of concern for you is refinancing. For many, the past few years have been a good time to refinance their homes due to low rates. However, if you have a second home, the issue goes beyond how high or low rates are. There some things you need to be aware of when it comes to refinancing a second home.
Related: Learn About Home Refinancing
Here are three things to be aware of when thinking of refinancing a second home:
How much equity do you have?
Real estate columnists Ilyce Glink and Samuel Tamkin focus on equity over rates when it comes to refinancing a second home. The past few years have been a great time, as far as rates are concerned for existing homeowners. However, the main issue you want to focus on in this situation is equity.
The more equity you have in your home, generally speaking, the easier it will be to refinance. Equity around 30% may be sufficient to help you get the refinancing you need. If the amount you owe on your home is actually more than the home's value, Glink and Tamkin recommend seeking help through the HARP program available through the MakingHomeAffordable.gov website.
Check with local real estate professionals.
When looking to refinance a second home, it is best to check the local mortgage brokers and mortgage bankers. These professionals will have more experience and knowledge with the real estate in the area. They will be better able to answer your questions when it comes to specifics on the local market.
Related Article: 5 Reasons Not to Refinance Your Mortgage
Additionally, it is beneficial to ask friends, family members and even neighbors who live in the vicinity of your second home. The real estate market varies from region to region, so it is best to speak with people who are familiar with your area, to even find out if a conventional refinance is possible.
Try not to give out your social security number.
Part of getting refinancing information involves mortgage lenders pulling your credit report to gauge your expected refinance rate. While doing this a few times in a month may not hurt your credit score, if your credit is pulled a number of times over a few months, this could lower your score. Obviously, a lower credit score hurts your chances of getting a good refinancing rate. It's best to wait until you know you are planning to move forward with the process to have a lender pull your credit report.
If you are looking to refinance your second home, it is helpful to keep these tips under advisement. Though, the market looks good, as far as interest rates are concerned, you may not be in the position to refinance. Be mindful of the equity you have in your home, and ask trusted advisors in the area if you are interested in refinancing a second home. Then hold off on giving out your social security number until you are sure you want to refinance.
Related Article: Tackle These Home Improvement Projects Before You Refinance
Photo Credit: ©iStock.com/