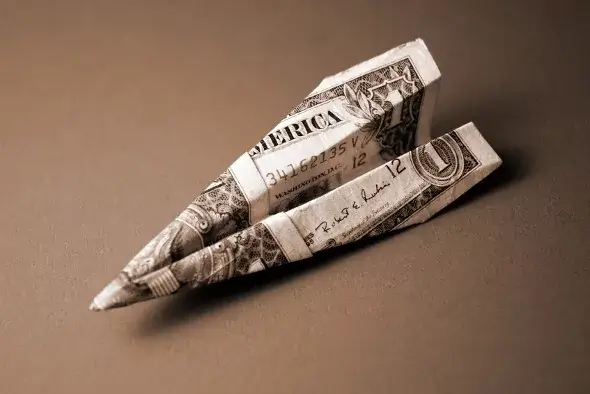 Photo credit: © iStock/chezzzers
Considering a refinance on your home loan? First, use our Refinance Calculator to see if refinancing is the right decision for you. Then, consider whether the FHA Streamline Refinance program might be a good fit.
Exactly how streamlined is the FHA Streamline Refinance? Well, if you qualify for the program, you'll be able to quickly refinance your FHA home loan without providing all of the verifications and documentation that a traditional refinance would require. You could even refinance without paying for a home appraisal, providing proof of income or having your credit report pulled.
If that sounds like just what you need, answer these questions to find out if you're eligible:
Do you have an existing FHA mortgage?
Real talk: you can't do an FHA Streamline Refinance if you don't already have an FHA loan. If you have a regular home loan, you'll be limited to a regular refinance.
Did you purchase your home prior to June 1, 2009?
FHA Streamline Refinance is only available to homeowners who made their home purchase before June 1, 2009.
Have you been making regular mortgage payments for at least 12 months?
If you have, nice work! If you haven't, you're unfortunately not a candidate for FHA Streamline Refinance.
Will refinancing lower your monthly payment by 5% or more OR allow you to switch from an adjustable- to a fixed-rate mortgage?
If taking advantage of the FHA Streamline Refinance program wouldn't lower your monthly mortgage payments by at least 5%, you're not eligible. (But why would you want to refinance if it wouldn't lower your bills?)
The FHA Streamline Refinance program comes with something called the "net tangible benefit" requirement, meaning that refinancing with FHA must make a significant dent in your housing costs. Or, if you have an adjustable-rate mortgage, you are eligible for an FHA Streamline Refinance to a fixed-rate mortgage because it will protect you from future interest rate hikes.
Is this your only refinance in the last 210 days?
Streamline refinance isn't available to people who have refinanced within the last 210 days.

It's time to tally the results...
Did you answer each question with a yes? Congratulations—you're eligible for an FHA Streamline Refinance. Now let's take a closer look at what the Streamline Refinance program entails.
Skip the appraisal
One of the biggest benefits of the FHA Streamline Refinance program is that it doesn't require an appraisal, so there's no need to worry if your house has lost value since you bought it. You can still refinance, no matter how high your loan-to-value ratio is.
Remember the Mortgage Insurance Premium
Along with benefits, FHA loans—whether new loans or refinance loans—come with a catch. That catch is mortgage insurance. FHA mortgage insurance comes in two forms: the Up-Front Mortgage Insurance Premium (UFMIP) that you pay at closing, and the Mortgage Insurance Premium (MIP), paid in monthly installments.
Refinancing your FHA loan can help you pay off the MIP faster. If you refinance to a lower interest rate, more of your monthly payments will be going to principal as opposed to interest. This means you won't have to wait as long before your loan balance reaches 78% of the home purchase price—the cut-off for the MIP requirement. You also won't be charged prepayment penalties if you decide to put some extra cash toward your home equity once in a while.
Forget cashing out
You may have heard about people who refinanced their homes and took cash out in the process. That means they refinanced for a greater amount than they owed, and then pocketed the cash difference between their new mortgage and their old debt, like getting cash back at the grocery store.
Per FHA Streamline Refinance guidelines, a cash-out refinance is not on the menu. If you're strapped for cash you'll need to explore other options, such as refinancing your FHA loan with a traditional refinance mortgage, complete with plenty of paperwork and an appraisal requirement. FHA offers its own cash-out loan, but it's a separate program from the Streamline Refinance.
Change the names on the title if you need to
During FHA refinancing, homeowners may remove a borrower from the title of the house. Say you've gone through a divorce and you want to remove your ex's name from the title: you can do it during refinancing as long as you can prove that you're able to make full payments from your own income and won't be financially reliant on the person whose name you're removing.
Mortgage Type Options
Disclosure
View more mortgages
Disclosure
View more mortgages
Disclosure
View more mortgages
Figure out how you will pay for closing costs
The term refinancing is a little misleading. It's easy to view refinancing as simply adjusting your current mortgage. Actually, when you refinance you're getting a whole new mortgage. That's why you'll get slammed with a whole new set of closing costs to pay.
Warning: FHA doesn't allow refinancers to roll their closing costs into the new mortgage, so you'll need to pay those costs up front. There is one exception to this rule, though. If you decide to spring for a home appraisal, FHA will allow you to finance your closing costs as part of your loan, provided your new loan exceeds your original loan amount by at least 1.5%.
Shop around for FHA Streamline Refinance lenders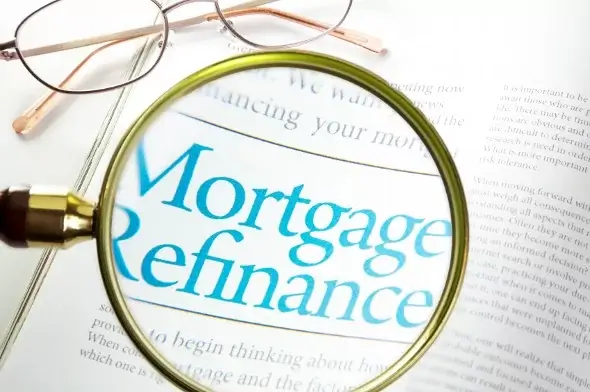 Photo credit: © iStock/-Oxford-
Once you've determined that an FHA Streamline Refinance is right for you, shop around for the lender you want to work with. It doesn't have to be the same lender you used for your first mortgage. In fact, you're better off comparing FHA Streamline Refinance rates until you're satisfied you're getting a good deal on your refinance. You can even tell your current mortgage servicer that you're shopping around and ask if they will give you a competitive rate on an FHA Streamline Refinance loan. Don't ask, don't get!
Consider a life preserver for underwater homeowners
Got low or no equity? You may still be able to refinance. If you've made on-time mortgage payments for the last 12 months but you owe more than your house is worth, consider the FHA short refinance for underwater borrowers. It's available to people who meet the following requirements:
Your mortgage isn't backed by FHA, VA, or USDA.
You are underwater on your mortgage.
You are current on your mortgage payments.
The home is your primary residence.
You meet FHA underwriting requirements.
Your debt-to-income ratio is less than 50%.
You have not been convicted of felony larceny, theft, fraud, forgery, money laundering or tax evasion in connection with a mortgage or real estate transaction—in the last 10 years.
Does this sound like you? With an FHA short refinance, you'll be able to refinance into a more affordable and stable FHA-insured mortgage. Lenders who offer FHA short refinancing are required to reduce what you owe on your mortgage to no more than 97.75% of the current value of your home. That means you'll be under water no more.
Want to refinance and remodel?
Consider the FHA 203(k) loan, which allows you to refinance and get extra money for certain home repairs in the process. These repairs must be major structural alterations to the home or address significant outdoor issues like drainage or downed trees. Want to redo your wallpaper and upgrade your furniture? The FHA 203(k) loan isn't for you.
If you just want a regular old refinance and you qualify for the FHA Streamline Refinance program, why not talk to some lenders and see if the program makes sense for your needs?