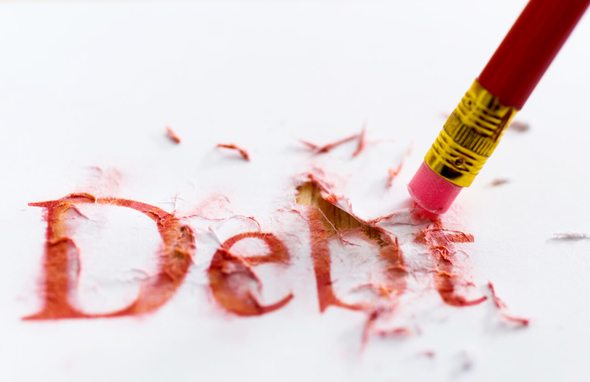 Editorial Note: This content is not provided by the credit card issuer. Any opinions, analyses, reviews or recommendations expressed in this article are those of the author's alone, and have not been reviewed, approved or otherwise endorsed by the issuer.
Every month, our credit card expert surveys leading offers & compiles a list of the best credit products on the market. His goal is to locate deals that offer huge potential rewards or exceptional interest rate savings.
"My wealth has come from a combination of living in America, some lucky genes, and compound interest." – Warren Buffett, World's 2nd Richest Man
The reason rich people get richer and others fall short is that the rich make compounding interest work for them, not against them.
Paying credit card interest that compounds daily is one of the most wasteful things a person with excellent credit can do. It is the exact opposite of what Warren Buffet would do. It is the equivalent of lighting money on fire.
Consumers with average credit or worse really have no choices. They are stuck paying daily compounding interest on their credit card debt, making them a little bit poorer every morning when they wake up.
However, it is a completely different story if you have excellent credit. Banks want people like you as their customer and they extend 0% introductory rates on balance transfers to lure you in. Most of these 0% offers last 6 to 12 months. Still a good deal, but not a great one.
One standout balance transfer card worth noting is the BankAmericard® Credit Card. This card offers a long 0% introductory rate on purchases and balance transfers that lasts 15 billing cycles, with a $0 fee for transfers made in the first 60 days. After the 15 billing cycle introductory period, cardholders pay 12.99% – 22.99% variable APR on purchases and balance transfers. By transferring your high interest debt to the BankAmericard® Credit Card, you can avoid paying interest until early in the fall of 2018. Hopefully, this will provide you with time to significantly pay down your outstanding balance without having to pay compounding interest.
Unlike 99% of all 0% balance transfer credit cards, the BankAmericard® Credit Card charges a $0 balance transfer fee during the first 60 days of account opening. This nuisance fee essentially saves you an additional 2 months of interest charges at a 15% interest rate. Pretty great, right? We think so.
For example, if you have $2500 of debt at a 15% interest rate & pay $100 monthly, your interest bill during that period will be $353. If you transfer that balance to the BankAmericard® Credit Card in 60 the first days, you saved $353– easy!
If that debt was $5,000 at a 15% interest rate & you paid $100 every month, your compound interest expense skyrockets to $865 during the 15 billing cycles you could have been paying 0% interest. With the BankAmericard® Credit Card, all that interest expense is gone. Make sure to pay off as much of that debt as possible in the 15 billing cycles – ideally all of it – so that you can be debt free with no interest payments at all.
If your credit wasn't good, you would have no choice but to pay the massive interest bills. But bad credit isn't your problem. Paying compound interest is. And thus, for just about any credit card debt carrying consumer with excellent credit, transferring balances to a credit card like the BankAmericard® Credit Card is a no brainer.
Advertiser Disclosure The card offers that appear on this site are from companies from which SmartAsset.com receives compensation. This compensation may impact how and where products appear on this site (including, for example, the order in which they appear). SmartAsset.com does not include all card companies or all card offers available in the marketplace.