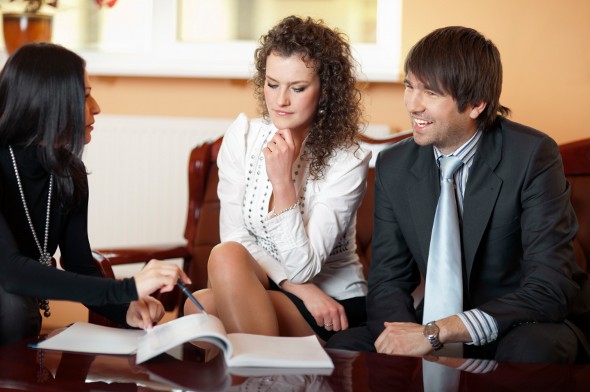 If you default on a mortgage, the bank could repossess your home to recover part of their money. When it comes to personal loans, however, the only thing securing it in many cases is your own reputation (unless you plan to get a secured loan). Before you go out and apply for one, you might want to look at the pros and the cons of getting an unsecured personal loan.
The Pros
1. No Risk to Personal Property
There are personal loans that are secured and there are those that aren't. When a personal loan is secured, it's backed by collateral that your lender can take if you can't pay off your loan.
The good thing about having an unsecured personal loan is that your personal property usually isn't at risk in the event of a default. So you won't have to worry about losing your home or any of your other assets if you get laid off and making on-time payments becomes difficult or impossible.
2. The Application Process Is Simpler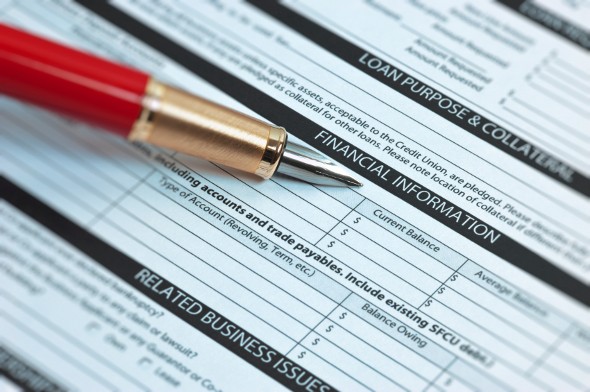 Because there are other lenders besides banks and credit unions that offer personal loans, the process of getting one isn't as complicated as it once was. You can apply for a loan from a peer-to-peer lending site from the comfort of your own home. And it's possible to get approved for one in less than 24 hours.
Whether you qualify for a loan depends on your credit history and credit score. Besides that, you'll need to be able to provide proof that you have a stable and secure source of income.
The Cons
1. If You Default, Your Lender Could Come After You
Even if a personal loan isn't backed by a particular piece of personal property, a lender may still be able to place a lien on your assets in order to secure repayment. In order for a lender to obtain a lien, he must sue you in court. In addition to paying for the original loan amount you borrowed and late fees, you could be forced to pay for attorney fees and court costs.
After it's all said and done, you could end up with a stain on your credit report and your wages could be garnished in the event of a successful lawsuit.
2. Loan Amounts May Be Smaller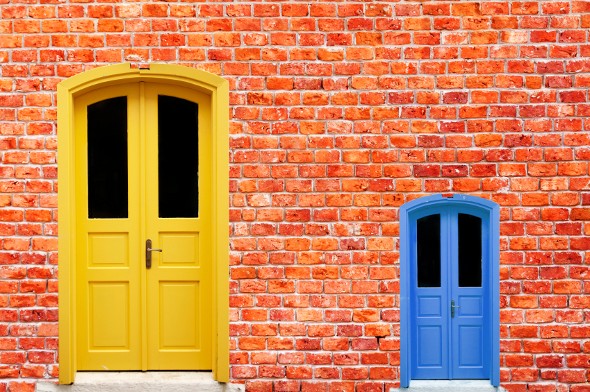 It's no secret that lenders make money by charging interest on loans, but there's no profit if the loan is not repaid. That's why lenders go to great lengths to limit the risk of borrower default. They check credit reports, verify employment and in the case of unsecured personal loans, they might limit the amount of money they lend you (especially if your credit score is low).
3. Rates and Payments Are Higher
Since unsecured personal loans are riskier than loans secured by property, lenders tend to charge higher interest rates. How much higher the rates are depends on your credit score and the amount of money you're borrowing. As of May 2021 interest rates on unsecured personal loans ranged from 3% to 36%. It's important to note that lenders may hide a portion of the higher interest rates in upfront fees such as loan origination and application fees.
With a higher interest rate, your monthly payments could be higher than they would be for a secured loan. And the longer your repayment period, the more you'll pay in interest.
Before you sign off on a loan, it's best to make sure that the monthly payment amount is within your budget. Personal loan agreements sometimes include substantial late payment penalties that can further upset your ability to make regular payments.
Finally, you should absolutely use a personal loan calculator to find out what the total cost of borrowing really is. You may be surprised – unpleasantly – at how much you're actually on the hook for. It could be that you're simply exchanging a current problem for a future one that will be much more onerous.
Final Word
Of course, unsecured personal loans have their advantages. You can obtain a loan online without going through a strict underwriting process and you can use the loan to cover a variety of expenses like unpaid medical debt or a home improvement project. But unsecured personal loans can be risky as well and you might have to settle for a higher interest rate.
Bottom line: Instead of only thinking about what you can gain from getting a personal loan, it's a good idea to also consider what you might stand to lose.
Update: Have more financial questions? SmartAsset can help. So many people reached out to us looking for tax and long-term financial planning help, we started our own matching service to help you find a financial advisor. The SmartAdvisor matching tool can help you find a person to work with to meet your needs. First you'll answer a series of questions about your situation and goals. Then the program will narrow down your options from thousands of advisors to three fiduciaries who suit your needs. You can then read their profiles to learn more about them, interview them on the phone or in person and choose who to work with in the future. This allows you to find a good fit while the program does much of the hard work for you.
Photo credit: ©iStock.com/efenzi, ©iStock.com/teekid, ©iStock.com/123ducu