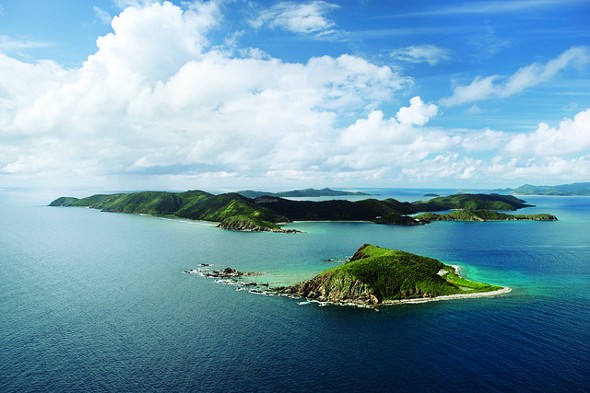 What do movies, cars, tuxedos and private islands have in common? You can rent them by the day, week or longer. The rental business is not new. It's been around since the beginning of civilization; one primitive human might have borrowed a spear from a friend and given him a big hunk of woolly mammoth meat in exchange. Many people decide to rent their homes from others instead of buying them. Tools of all sorts are commonly rented items, particularly specialty tools that you use once every other year. But there are rentals that fall under the umbrella of unusual, like private islands, that have become more popular in recent decades.
Find out now: Is it better to buy or rent?
1. Private Islands
If you're looking to get away from it all – including other vacationers – and you have upwards of $2,000 a day to spend, a private island may be for you. Private islands come in all shapes and sizes and are available around the world. Most include at least modest accommodations and others come complete luxury with guest houses and a full-time staff dedicated to your comfort.
2. Caskets
If you're planning to be cremated when your days are done, why spend more than you have to? Buying a casket for your wake is a waste of money, since you can cremate your body in an inexpensive container. Rental caskets come in a variety of styles and materials from plain pine boxes to ornately finished works of art. By renting a casket, you'll be able to save money on your funeral arrangements and when you're finished with it, it's ready for the next customer at a fraction of the cost of buying one.
Buying vs Renting: Three Factors to Consider
3. Wedding Cakes
An elaborate wedding cake can set you back thousands of dollars and once the wedding is over, the only thing you have left are pictures and video. Cut down on wedding costs by getting a prop wedding cake. They're made of Styrofoam and other inedible materials and can be rented for the big day for $150 or more, depending on how fancy they are. They can even come complete with a hidden compartment for real cake that you can cut as part of your photo op. When the cake cutting ceremony is complete, the fake cake is wheeled out and your guests are served deliciously inexpensive sheet cake.
4. Chickens
There is nothing like the taste and texture of freshly laid chicken eggs. Chicken rental companies will rent you not only the hens, but also the hen house by the week or month. The cost of a two-hen setup with food for a month can be about $200, plus delivery. When the novelty has worn off, the company will collect your chickens and cart them away.
5. Designer Jewelry and Accessories
If you've ever wondered how a second rate actress in a B-movie can show up on the red carpet with a 20-carat necklace and $30,000 handbag, the answer is usually that they're rented. You too can look like a million bucks (literally) at your high school reunion with the help of jewelry and accessory rentals. Price and availability vary, but you can rent almost anyone from Alexander Wang to Valentino.
Buy vs Rent: 6 Examples To Help You Decide
6. Paparazzi
If your plan for making your old high school rivals jealous includes more than designer jewelry and accessories, you can throw in your own swarm of paparazzi to jump out from behind potted plants to snap candid tabloid quality photos of you looking fabulous. Paparazzi rentals can cost between $600 and $1,000 an hour, but the memories last a lifetime.
7. Friend
Whether it's a trip to the zoo or to see that horror movie you're too scared to watch alone, if you don't have someone to go with, you can rent a friend. The company RentAFriend usually charges at least $10 an hour, but sometimes waives the fee depending on the activity.
Photo credit: flickr