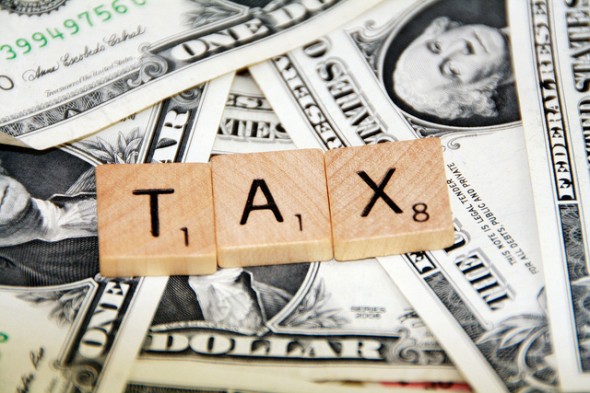 Even though tax season is still several months away, it's not too early to start working on your tax planning strategy for 2014. There are a number of new tax provisions rolling out in the new year as well as several tax breaks that are expiring soon. You need to know how these changes will impact your bottom line. Here are some of the most important tax planning moves you may want to make before December 31st.
Find out now: What will happen to my taxes after buying?
Fatten Up Your Nest Egg
Socking money away into your employer's retirement plan can add up to big tax savings later on since any money you kick in is excluded from your taxable income. If you're not already maxing out your contributions, now's a good time to make a strong push to put as much money as possible into your 401(k) or a similar employer-sponsored plan. You can put in up to $17,500 (up to $23,000 if you're over age 50), which can have a big impact on how much you'll owe to Uncle Sam.
Related Article: How Much Should You Have in Your 401(k) To Retire?
If you don't have a retirement plan at work of you've already maxed out your contributions, you might want to consider opening a traditional IRA if you haven't already. For 2013, you can put in up to $5,500 (up to $6,500 if you're over 50). Your contributions grow tax-deferred and depending on your income, you might be able to deduct everything you chip in.
Check Your Withholding
If you're having too much money taken out of your paycheck for taxes, you're essentially giving the government an interest-free loan. While getting a hefty refund check each year can be a nice boost, it makes more sense to adjust your withholding so less is taken out each pay period. It's also becoming riskier to get refunds since the IRS has reported that tax identity theft is on the rise.
Related: Protect Yourself From Identity Theft
You can use the IRS Withholding Calculator to determine how much taxes you need to have withheld to cover your liability. Just keep in mind that you might need to consult a tax professional about your withholding if your situation has changed because you got married, had a baby or your income is significantly different than the previous year.
Give Back
Donating money or items to charity is a great way to help out people in your community and it can also score you a substantial tax deduction in return. The IRS allows you to deduct donations of money, household items and even vehicles for up to 50 percent of your adjusted gross income. Just keep in mind that you can only claim a deduction for charitable donations if you itemize and you'll need to keep written records of everything you give.
Related Article: The 50 Worst Charities in America – How to Keep From Being Scammed
If you're over age 70 1/2 and you want to make a sizable donation to your favorite charity, now's the time to do it to take advantage of a big tax break. Under the current tax guidelines, you can take a tax-free distribution of up to $100,000 from your IRA as long as you donate the money directly to charity. This lets you avoid the big tax bill you'd ordinarily have to pay when you start taking required minimum distributions. But the rule expires at the end of the year so you'll have to act fast.
Visit the Doctor
For 2013, you can deduct medical expenses if they exceed 7.5% of your adjusted gross income but starting next year, the threshold goes up to 10% (unless you're 65 or older). If you're expecting a big jump in income next year, it's a smart move to max out your medical expenses now to get the most out of the deduction.
Related Article: 4 Health Habits Than Can Save You Money
It may also be a good idea to spend down your flex account if you have one through your employer. An IRS rule change means that workers can roll over up to $500 in their flexible spending account from one year to the next but companies aren't required to follow this rule. If you're employer doesn't plan to make the change, you'll want to put the money in your account to good use before you lose it.
Defer Your Income
If you're worried about getting pushed into a higher tax bracket, you should look for ways to defer part of your income until next year. For example, you could ask your employer to pay out your annual bonus in January instead of December, put off selling your investments or wait to take distributions from your retirement plan. If you're a freelancer or you own a business, you could hang on to your outstanding invoices until the first of the year. Deferring income along with maxing out your deductions can help keep your tax bill to a minimum.
The Bottom Line
With 2013 drawing to a close, now's the time to get your tax planning ducks in a row. Taking some time to review your financial picture in between stuffing the turkey and wrapping holiday gifts can pay off big when tax time rolls around.
Photo Credit: 401(K) 2013