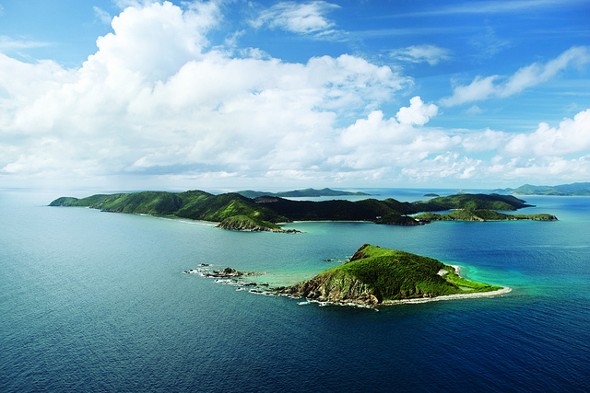 There are a couple ways to look at billionaires: as people to be envied or as people to be emulated. Before you rush off thinking, "I can't be like a billionaire when I'm not even a millionaire," take a moment to consider how some billionaires really live. The reality for many of them is that extravagance and opulence are not at all part of their equation for success or happiness. Here are some tips to get rich by living like a billionaire.
Find out how much you need to save for retirement using our retirement calculator.
Smart Spending
Not all billionaires have private islands or mega-yachts; some are just plain folk who don't obsess about money. It's not because they don't have to, but because they don't want to. If the billionaires had a king, Warren Buffett would have the crown. Worth more than $70 billion, Buffett lives modestly in the house he purchased more than 50 years ago. Buffett thinks most of the trappings of billionaire-hood are pointless. When asked why he doesn't own a yacht, he has said, "Most toys are just a pain in the neck."
Buffett got to be one of the mega-rich by feeding his passion. In his case, his passion was money. He started earning it at just seven years old, buying a six-pack of Coke for a quarter and selling it for a nickel a can. By the time he was in his teens, he had a pinball and vending machine business. Since childhood, he has reinvested nearly every dollar he has earned. He has always viewed luxury items as money poorly spent. Why buy a big fancy house when investing the money is more profitable?
Top 5 Tips for Resisting Lifestyle Inflation
Building Relationships
Ingvar Kamprad is the billionaire founder of IKEA who drives a 15-year-old Volvo and lives in a home that is decorated with family heirlooms and furniture from his stores. One of the founders of Duty Free Shoppers, Chuck Feeney gave away most of his wealth to charities that help disadvantaged children. Both men will tell you that getting to know people who are not like them is more important than only associating with people like themselves. Billionaires never close the door on relationships; they recognize that the world is built on friendships and trust, and they spend a lot of time cultivating both.
Marching to the Beat of Their Own Drum
Mark Zuckerberg is both rich and famous for founding Facebook and wearing the same gray T-shirts and hoodies every day. Even though he lives in a $7 million home, it is considered very modest by pricey Silicon Valley standards. Zuckerberg, like other billionaires, doesn't obsess about what others think of him, choosing instead to march to the beat of his own drum.
Living like a billionaire is about being independent, not because of vast wealth, but because it's more important to be happy with yourself than it is for others to be happy with you.
Photo credit: flickr