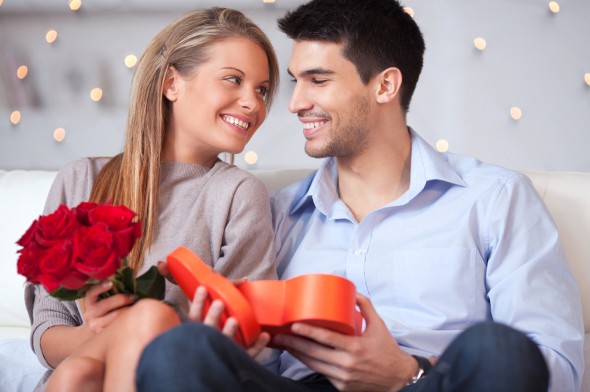 Valentine's Day isn't necessarily the best time to be frugal. After all, you want your significant other to feel loved and appreciated. But making the holiday a special and memorable occasion can be expensive. And many folks find themselves still struggling to pay down their holiday debt by the time February arrives. If you want to keep costs low this year, try substituting some of the classic Valentine's Day treats for cheaper alternatives.
Check out our budget calculator.
Buy Tulips, Not Red Roses
Valentine's Day costs are on the rise. The average American spent nearly $134 on the holiday in 2014, compared to the estimated $131 spent the year before.
Out of the men and women who buy flowers for their valentines, over 60% purchase red roses. While that's the go to flower for most people, waiting until February 14 to buy a dozen is a bad idea. In fact, red roses are most expensive on Valentine's Day and the days leading up to it.
Consumers can expect to pay as much as 50% more when they buy their red roses at the last minute. Instead, you might be better off getting red tulips for your special someone. You can get away with paying half as much, and spicing things up a little might come across as a thoughtful gesture. If you're not a fan of tulips, you can look into buying daisies, succulents or orchids.
Buy Chocolate-Covered Berries, Not Gourmet Chocolates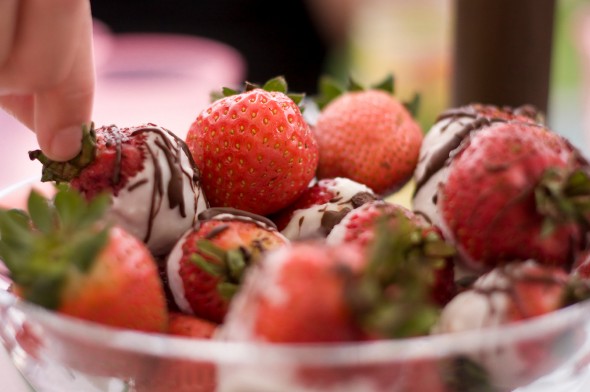 Nothing says "I love you" like a heart-shaped box of chocolates. And although the candy is normally pretty affordable, it's not as cheap as it used to be. Why? The cost of cocoa has gone up over time, thanks to increasing demand for the ingredient in Asian markets.
For anyone dating a chocoholic, paying a bit more to satisfy cravings might be worth it. Everyone else, however, might need an option that's not as pricey as some luxury chocolate brands are. If you compare prices, you might be able to find some chocolate-covered strawberries that won't be so heavy on your wallet. Plus, they'll likely be healthier too.
Related Article: Top 5 Money Mistakes to Avoid in Your Relationship
Buy Silver Jewelry, Not Gold
If you must buy jewelry for the lady or the man in your life, you might need to stick with sterling silver. Compared to gold, it's much more rare. But given gold's greater perceived value, silver is typically more economical.
With the amount you stand to save, you can probably put that money to good use elsewhere. For example, you could store a little extra in your retirement accounts or contribute more to your growing debt.
Find a Blank Greeting Card
You could easily end up spending $10 on a Valentine's Day card, especially if you get one that's intricately designed or that lets you record a message. That's practically nothing. But if you're in a really tight spot, a small opportunity to save might make a big difference.
You don't even have to resort to making your own card or sending one via email. All you have to do is buy a blank card. They're the cheapest cards you can buy, but they can also be the most meaningful. A heartfelt note that you took the time to write can go a lot farther than a pre-made card you took five seconds to pick out.
Ditch the Restaurant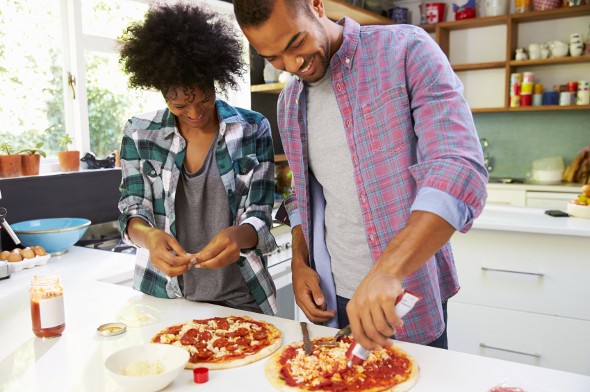 Your Valentine's Day meal might not cost you too much. Many restaurants offer a select assortment of dishes that can be less expensive than other items on the menu. But when you're already out, it's all too easy to overspend and splurge on fancy wine and desserts.
Preparing a home-cooked dinner might be the best approach if you're running low on funds. That's a low-key alternative to a potentially hectic night out on the town. Hiring a personal chef for the night is another way to enjoy a tasty feast on a budget.
Check out our retirement calculator.
Bottom Line
You can't buy true love. But your romantic partner might expect you to pay big bucks on Valentine's Day anyway. If you're still recovering from an expensive holiday shopping spree, however, there are ways to treat your valentine without paying the price.
Photo credit: ©iStock.com/svetikd, ©iStock.com/bsheasby, ©iStock.com/monkeybusinessimages