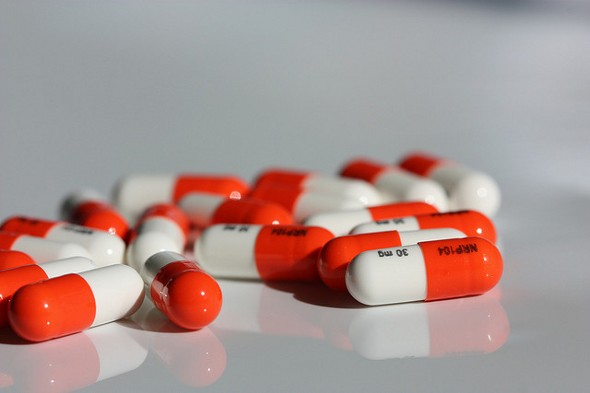 By 2020, spending on prescription drugs in America is expected to top $510 billion. That means more than $1,500 per year for each and every person. The reality is that prescription drug prices will continue to outpace inflation for the foreseeable future. And that means that any way you can save a few dollars helps.
Find out now: Life insurance policy comparison
Talk to Your Doctor
Some studies have found that as much as 20 percent of prescriptions go unfilled because cost is a concern. The best solution is to have an honest discussion with your doctor about your medications. Ask about lower cost alternatives and lifestyle changes that can help you reduce the number of pills you need.
Ask Your Pharmacist
Ask your pharmacist about lower cost generic alternatives for your current prescriptions. Some states require that pharmacies automatically substitute generics for brand names unless a physician specifies no substitutions, but you should still ask. The FDA reports that nearly 80% of all approved drugs have generic alternatives that can cost as much as four times less than their brand name counterparts.
Shop Around
It is not uncommon for different pharmacies to charge different prices for the same drugs. Ask about discount programs for card members, as well as price breaks for 60- or 90-day supplies rather than 30-day.
4 Health Habits That Can Save You Money
If you regularly take more than one prescription, consider splitting your pharmacy orders based on price per prescription. If you do use multiple pharmacies, be sure to inform each of them of medications you get elsewhere so they can warn you of harmful interactions.
Split the Difference
Talk to your pharmacist about cost savings and the viability of ordering higher dosages and splitting the pills with a pill splitter. For example, an 80-mg pill might be 20% less expensive than the 40-mg pill you've been prescribed. If your pharmacist says that your medication is safe to split, ask your doctor to change your prescription to the higher dosage.
Don't Be Afraid to Ask
Before you hand out big money for a new prescription that may not agree with your system, ask your doctor if he or she has samples so you can make sure you don't have a reaction. You can also ask your doctor for samples if your budget won't allow you to start a new drug regimen right away.
Go Direct
Many pharmaceutical companies have little-publicized discount programs for people with fixed or low incomes. This is especially true for medications for chronic conditions such as depression or diabetes. Check your medication's manufacturer's website for discount programs or call their customer service number and ask what programs you may qualify for.
4 Health Myths That Are Costing You Money
An Ounce of Prevention
The Affordable Care Act (Obamacare) now requires all health insurance to cover prevention and wellness programs. Talk to your doctor and insurer about which programs can help you shape up, or give up a bad habit and help reduce your need for pharmaceuticals. You may not be able to get off some of your meds right away, but you'll be better off in the long run if you start now.
Photo credit: flickr