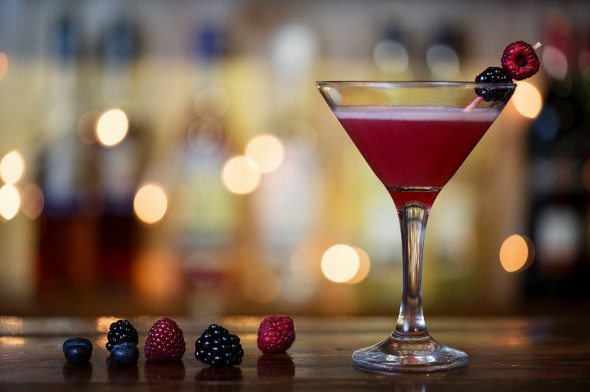 Summer is right around the corner and that means it's time to start mapping out everything you want to do while the weather is warm. Whether you're planning to host a Fourth of July cookout or you just want to invite friends over for drinks, you can do so without spending too much money. Check out seven summer cocktails that you can whip up without straying from your budget.
Check out our budget calculator.
1. Peach Margarita
The margarita is a must-have summer cocktail. You can serve it frozen or on the rocks and none of its usual ingredients (tequila, lime juice and triple sec) will burn a hole in your wallet. If you haven't had a margarita without some sort of orange liqueur in it, now might be a good time to turn over a new leaf.
For example, a peach margarita might be worth a try. All you have to do is replace your triple sec with peach nectar, schnapps or fresh peaches.
2. Daiquiri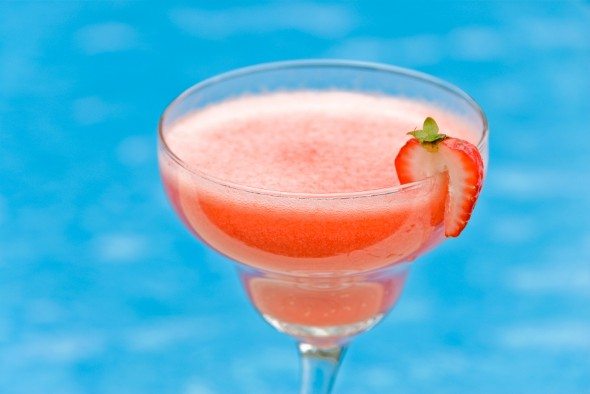 The daiquiri is another perfect fit for those steamy summer nights. If you want to host a great party for less, a daiquiri is something you might want to consider including on the menu. You can make a delicious drink with just three ingredients: a liqueur, your main spirit and a juice, syrup or fruit. A strawberry daiquiri is a classic, but it might be fun to put your own twist on the daiquiri.
3. Rum and Coke
If you don't feel like being creative (or your mixology skills are sub par), you can keep it simple and serve your guests glasses of rum and coke. Two liters of coke should cost you around $2 and you can find a good bottle of rum for less than 20 bucks. To up the ante, you can add in lime juice and spices like nutmeg, cinnamon and black peppercorns.
Related Article: The Best Cities for Beer Drinkers
4. Apple Martini
You can make a cheap martini by searching around for budget-friendly brands of gin or vodka. Once you've chosen your base spirit, you can easily turn a basic martini into an appletini by including apple schnapps or an apple liqueur.
You'll have to be the judge of whether your martinis should be stirred or shaken. You'll also have to decide whether you want to use different ingredients like apple cider or caramel schnapps that might give your cocktail a more unusual flavor.
5. Spiked Lemonade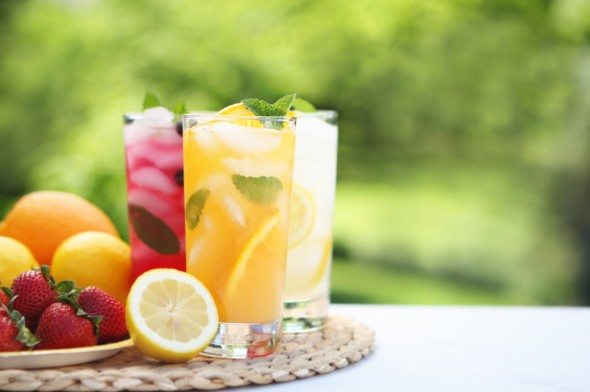 Drinking a refreshing glass of lemonade is always a great way to beat the summer heat. There's more than one recipe for spiked lemonade, so you can provide two or three different variations that won't bore your friends. For example, you can mix up your fruits by making one drink with lemons and pineapples and another with lemons, strawberries and basil.
6. Sangria
Sangria is also a summer favorite. The standard version of the cocktail is easy to make. Normally, it includes a Spanish red wine (preferably something dry), brandy, sugar, orange juice and fruits such as pineapples, oranges, apples and/or pears. If you don't like red wine, you can use an inexpensive white wine instead. For another twist, you can throw in some ginger, cloves and cinnamon.
Related Article: America's Best Wine Destinations
7. Mojito
Last but not least is the mojito. Once you crush some fresh mint and add in lime juice, rum and club soda, your drink will be ready within minutes. You can swap the lime juice with lemon juice and maybe even include some different kinds of rum (like coconut rum).
Not a fan of rum? You can try out a recipe with gin or tequila.
The Takeaway
There's really no need to spend all of your extra money on drinks from one of the country's top-notch wineries. You can impress your neighbors and close friends by creating your own summer cocktails with inexpensive ingredients.
Tips for Saving Money
Looking for more meaningful ways to save money over the long term? In addition to cutting back on the small costs, like summer cocktails, it's also important to create a financial plan. A financial advisor can help you draft a financial plan to ensure you're reaching your goals and getting ready for retirement. The SmartAdvisor matching tool can help you find a person to work with to meet your needs. First you'll answer a series of questions about your situation and your goals. Then the program will narrow down your options to three fiduciaries who suit your needs. You can then read their profiles to learn more about them, interview them on the phone or in person and choose who to work with in the future. This allows you to find a good fit while the program does much of the hard work for you.
Make sure you've chosen a good savings account so you're not losing too much money to monthly fees and you're getting a good return on your investment. Here's SmartAsset's ranking of the best savings accounts in 2018.
Photo credit: ©iStock.com/EuropeanProjectStudios, ©iStock.com/Digital Paws Inc., ©iStock.com/kirin_photo